On the 16th we went to look at lights around town with friends. It was even a bit chilly.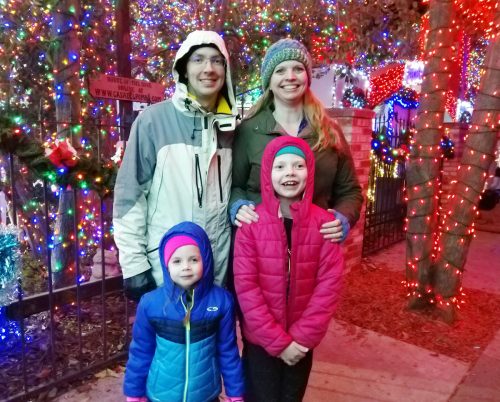 Christmas Eve at home with cheese fondue with fresh bread and hot chocolate. And a couple of terrible, low-light pictures of the girls opening gifts to each other. Heather received a fossil dig kit and Corinne received 2 Magna-Tile plates (she ran around the house screaming she was so excited).
We added an alicorn and a narwhal to our Christmas lights this year. The alicorn immediately required replacement supports as it would fall over in a slight breeze and its lights are already having issues. So it may have to be returned. But the girls _loved_ it.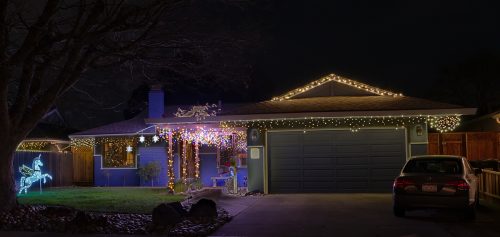 And I upgraded our "fire" with some flame-effect lights mounted on a board at the back of the fireplace. Surprisingly convincing in peripheral vision.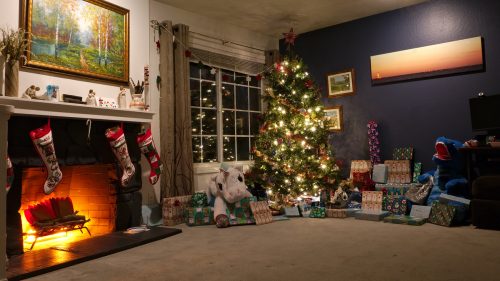 Christmas Morning!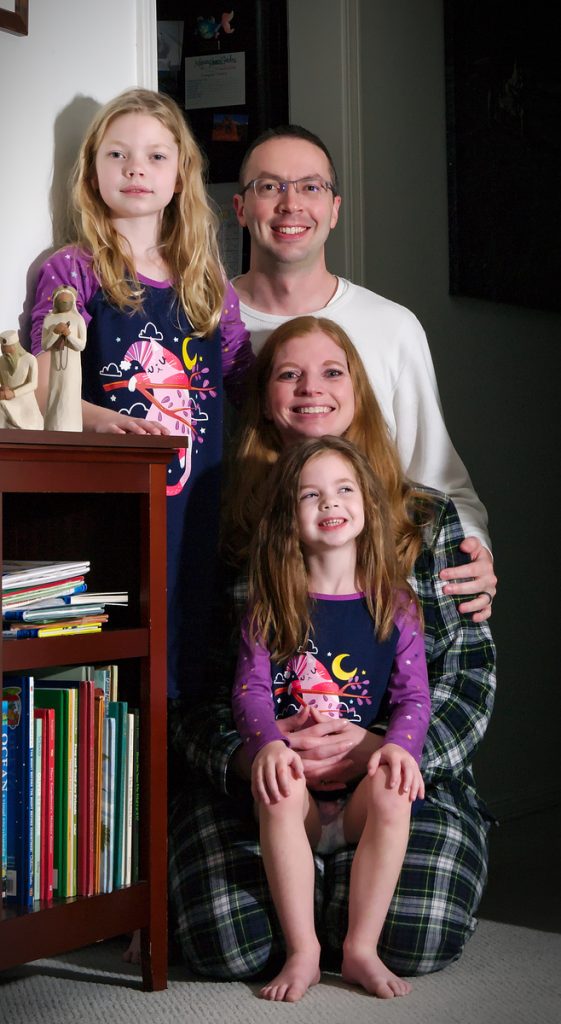 I made another Bûche de Noël this year. Unlike last year I skipped all the hazelnut parts and went with a filling of dark-chocolate creme & chocolate-chips with dark-chocolate ganache frosting and chocolate chips for garnish. It was pretty good.