The day after Santa's Village, June 22, we stopped at the Mt Washington Cog Railway and took a ride to the top. It was cold. Grandma bought Heather and Corinne blankets at the top. Heather's has bear ears and paws, Corinne's has a moose snout and hooves.
Some clouds blew in while we were at the top which made for some interesting pictures.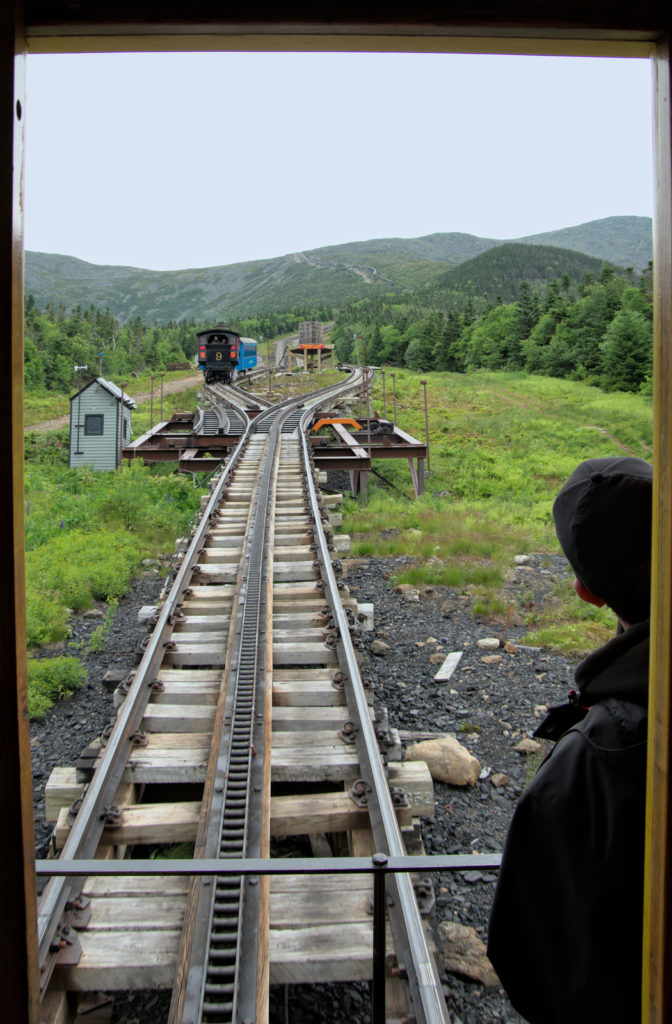 We finished that day by driving down to Concord, NH and having dinner and ice cream at Arnie's Place.
On the 23rd we road railbikes through the Concord woods which was lots of fun. Nice to be in the shade. We went out one direction, turned around, came back through the starting point out the other direction, and then turned around and came back.
Unlike the ones we rode in Fort Bragg, these were not electric so it was also more work and we made Heather start us off at one of the turn arounds to see if she could and she did!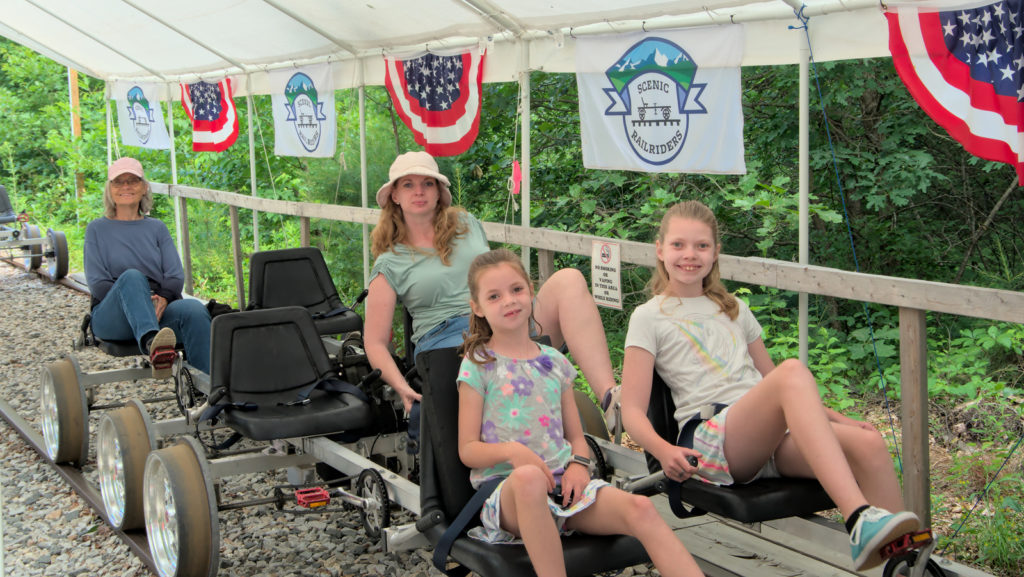 The 23rd being our anniversary Jess and I went out to dinner after getting back to Cromwell. The girls stayed home with Grandma and Grandpa.
Before Jess and the girls got to CT I had asked for restaurant recommendations for our anniversary. For some reason, Erin was aware of a restaurant that had a whole area decked out as a totally-not-Harry-Potter-wink wizarding-world which sounded like something Jess would enjoy. So that's where we went, Cava in Southington. It was fun.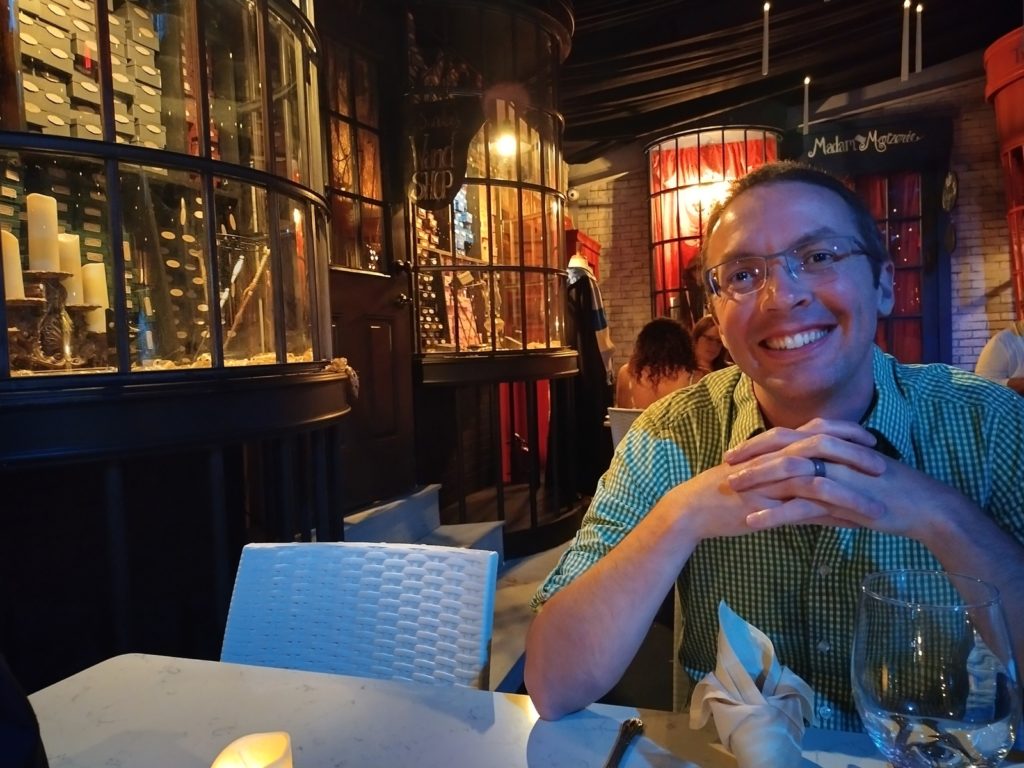 Friday was spent getting packed and ready to head home which we did on Saturday. And that was our grand trip of 2022.