Heather can blow bubbles!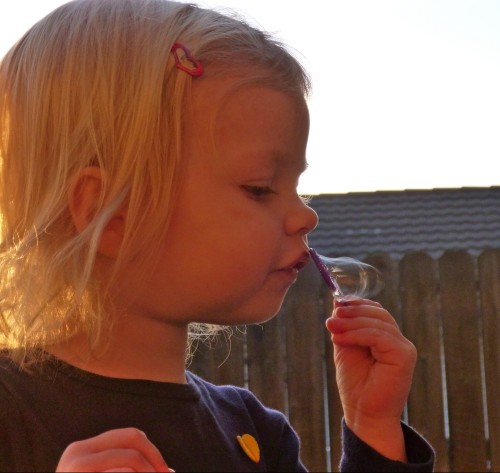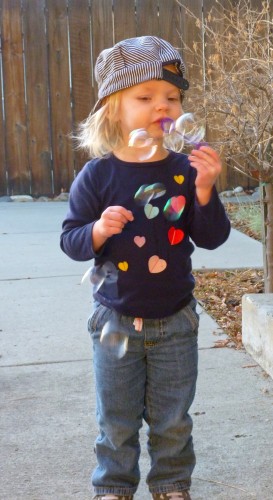 Reading. I think she only got to wear this dress once before she grew out of it. Hooray for hand-me-downs!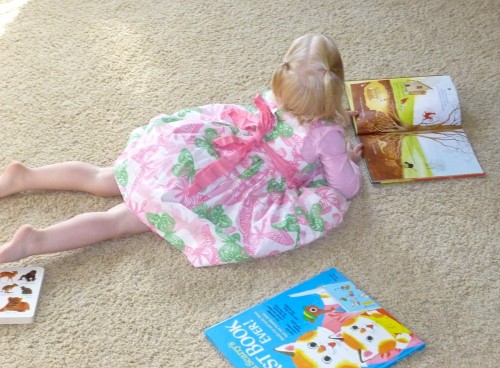 Eating Cocoa Nuggets with Daddy!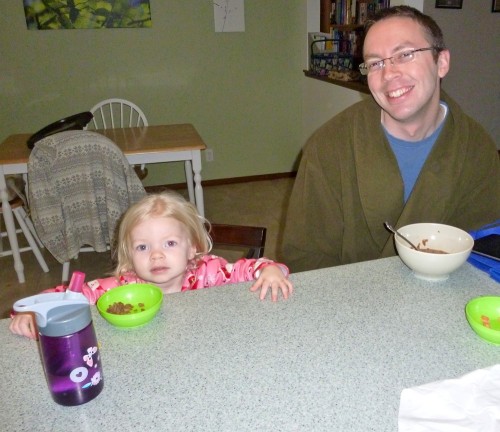 This was her first nap in her new toddler bed. Those first few times, it was easy. A shame that didn't last.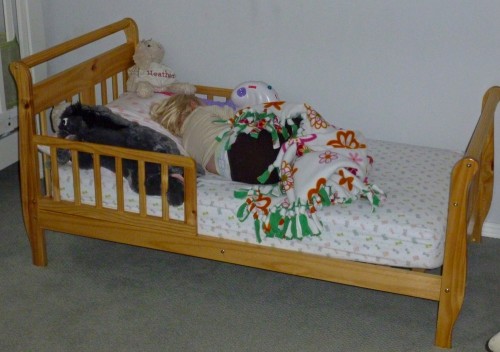 All dressed up! If you're going to dance, you gotta do it in style.