Lick Observatory is a University of California observatory nearby us on the mountains above San Jose.
After Thanksgiving we tried to drive out to the observatory.  Despite countermeasures, carsickness killed the trip about a fifth of the way there.  After Christmas we tried again, but instead of driving the mountain road all the way from Livermore we drove the highway route around in to San Jose and then up the shorter mountain road.  This time we made it.
Corinne was a demon in the visitor's center and had to be taken outside.  She did manage to stay quiet on the Lick Refractor tour for about 10 minutes before she had to be taken out.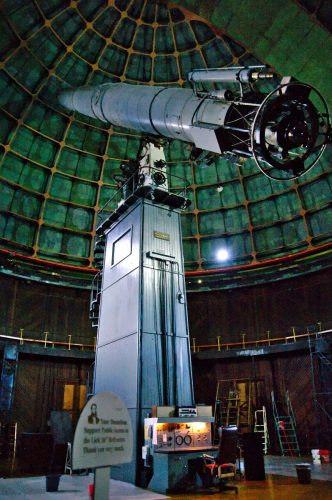 The Lick Refractor is mostly a historical relic.  They use it for tours, public viewing nights, and training students.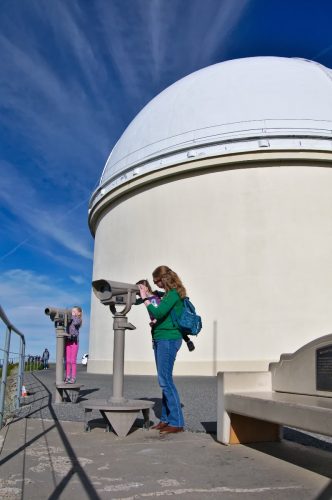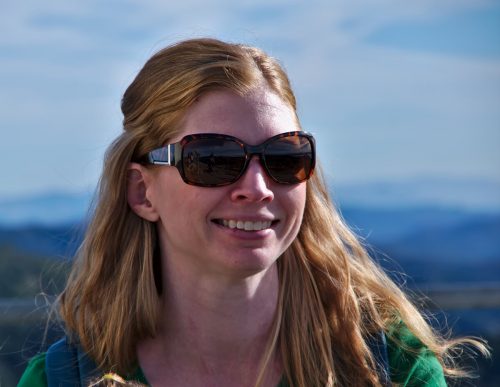 This is the same road at the top and bottom of the picture.  The biker went across the bottom just a minute or so before taking that switch back.  That's the kind of driving you have to do to visit the observatory.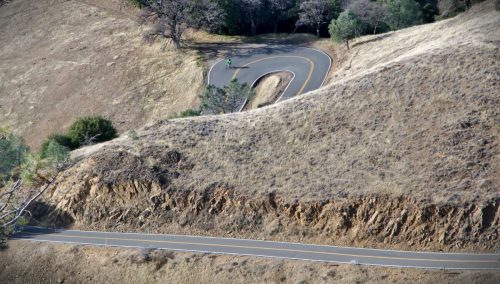 The haze was settled in to the valleys and I thought the way the ridges stacked up looked pretty neat, but I don't think my pictures do it justice.