Quarantine Day 376
Livermore cases: 4,107
Alameda County cases: 79,488; deaths: 1,359
U.S. cases: 29,903,000+; deaths: 543,000+
The girls went back to in-person school this week. First time at school in just a bit over a year. Their options were to stay remote, go in person, or stay with their teacher regardless of which style that meant. We opted for them to both stay with their teachers which resulted in them both going back in person.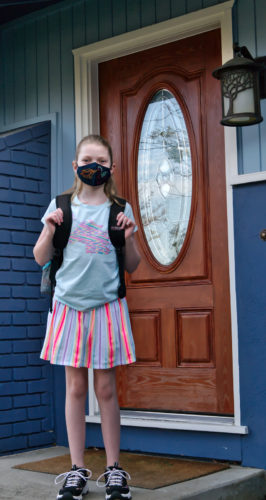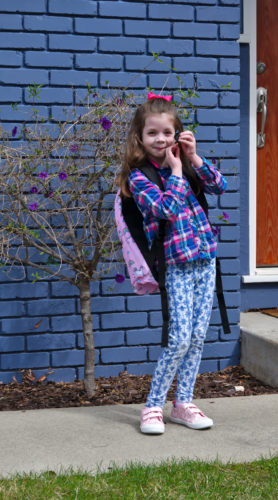 They're only on campus for 2.75 hours M, T, Th, F (at-home only on Wednesdays). Everyone wearing masks, and maintaining 6-feet of separation. No food served, so no communal dining setting. They can eat a small snack during recess if they want, but have to sit apart and still be outside. The rest of the day is at-home assignments.
Heather has class in the morning, Corinne has class in the afternoon. This makes lunch time a bit cramped as there's only 50 minutes between Heather's pick-up time and Corinne's drop-off time. But it also means that Jess can focus on them one at a time to complete their at-home assignments.
They both said they liked being in school. Corinne, in particular, was excited to see the classroom and meet the class guinea pig, Tigger.