This was us last year: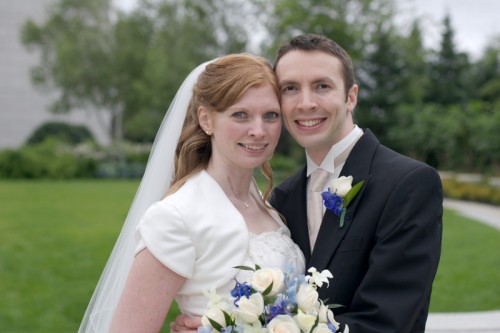 This is us today: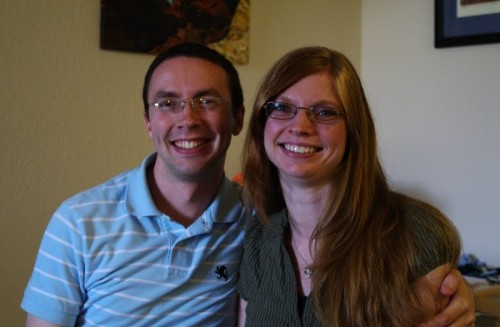 We are definitely less elegant these days. And the lighting seems to be a bit worse. But isn't life like that? Worse lighting and conditions in general? Of course, as I recall, it rained on our wedding day, too...but only a li'l bit. The point is, we're very happy. And now, a review of the year in flowers! (Yeah...some pics are better than others. Shoot me.)
What's sad, on my part, is how few of these were for actual factual special occasions. By far, most of them were because Kyle knew I was having a crappy day and flowers make me smile. Of course, that's not sad at all for him; it's very good. He's a dearheart. And I love him.