We debated whether to include this stop on our trip. We've taken the girls to Gilroy Gardens several times which targets the same age range and they seem to be aging out of it so we were concerned if they'd be interested. But it was good we went because they loved it.
I was impressed with how well kept the place was and all the employees were excited, high-energy types which really amped the girls up. It was a great day.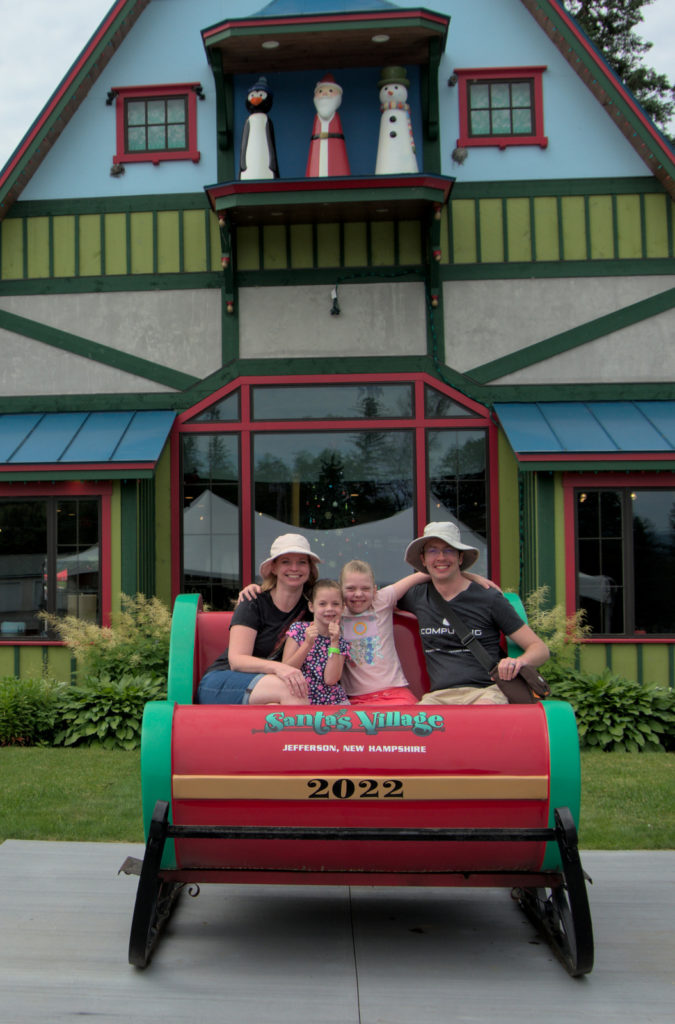 The girls loved the Elfabet game--finding and punching out each letter on their card. We rode just about every ride, we fed reindeer, the girls got nail rings from the blacksmith, we ate fair food. We even got the girls to go on the log flume at the end.
Corinne is much more of a thrill rider than Heather. She went on several rides all by herself and loved every minute of it.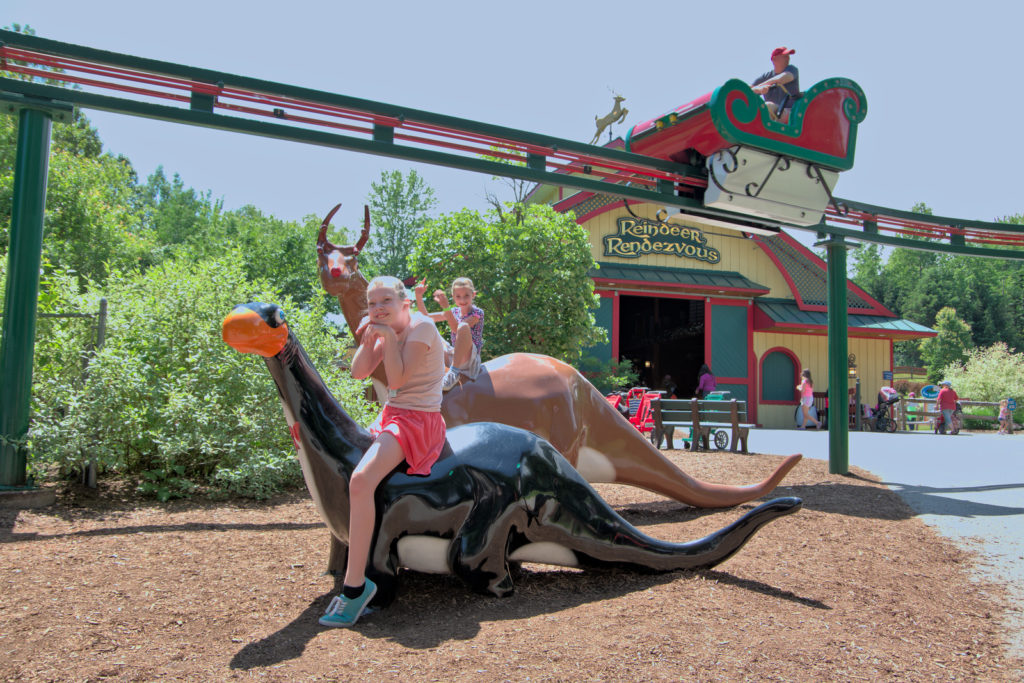 The girls love swimming so we splurged and rented a cabana for the day. It was nice to have a place to stash stuff and sit in the shade while the girls played. They even both went on some of the big waterslides (like 30-ft tall) which was surprising.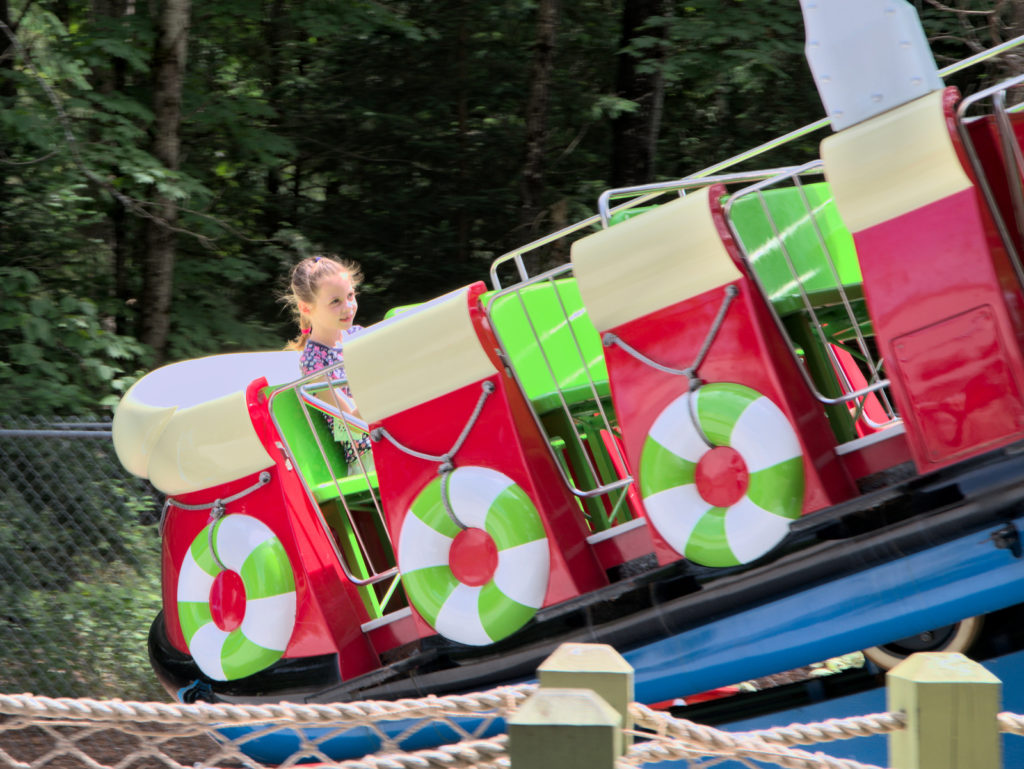 Our commemorative picture magnet of the Yule Log: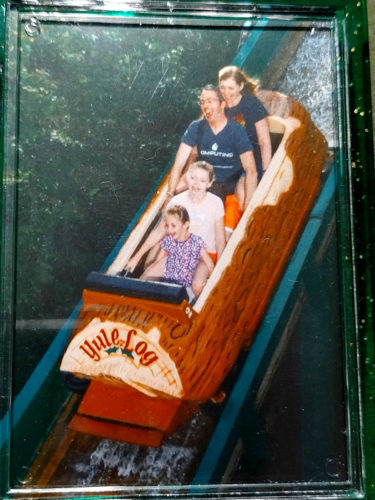 We spent the whole day at the park, open to close. So we spent another night at the Evergreen Motel right across the street and didn't need to do any driving.