Our original plan was to go to Epcot on Thursday. But, seeing how we didn't get to the hotel until 2:30-3:00am we ditched that plan and slept in. We spent the day relaxing and recovering from traveling.
We eventually got up and went to lunch at Chick-Fil-A. Jess was very excited since the closest Chick-Fil-A to us in California is about 30 minutes away. It was very tasty and probably the best service I've ever seen at a fast food restaurant. After lunch it was back to the hotel for more rest and relaxation.
The hotel we're staying at is on a resort property which has a miniature golf course. Nothing fancy, but something to do for fun. So we played a round.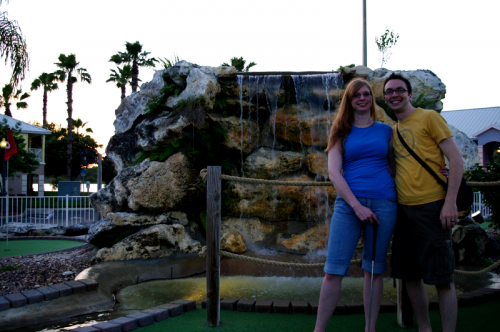 As we walked back to our hotel room we discovered that the little covered bridge on the property was lit up. So we stopped to take some pictures.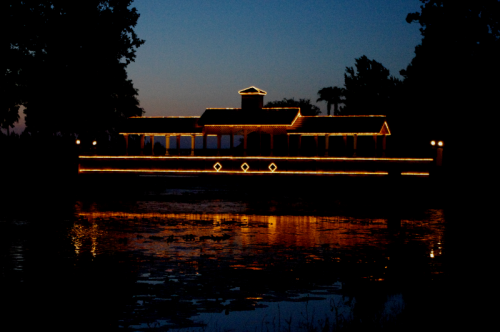 The rest of the Dickersons, all of whom also participated in this trip to Florida, had spent the day at Magic Kingdom. We met up with them at the house they're staying at to celebrate Chad's birthday.
That was pretty much the entirety of our second day. It was quite nice to just kick back and relax. So we were all rested up and ready to go for day three: launch day.