For Thanksgiving this year, we drove to Provo to celebrate with Erin, Bryce, Will, and Sawyer. We didn't decide until Tuesday that we were for sure going to go; weather was looking not good and we were concerned about driving through the mountains. But it cleared up a bit, and traffic cameras showed dry roads and moving traffic, so we decided to go. It was a very long drive, due to traffic where people were pulling off to put on chains, as the signs dictated. We got one tire chained before a highway patrol officer drove by saying that we didn't actually need chains. And, it turns out, chains are just as hard to remove as they are to put on. Who knew?
We made it into Provo around 10 pm, after 13 hours of driving or so. The good part was when we got to sleep in Thanksgiving morning. So nice. Anyway, then we headed over to Erin's. Kyle took a bunch of pictures of us hanging around and the feast being prepared. I'm including just a few.
Kyle's favorite part of any meal, before...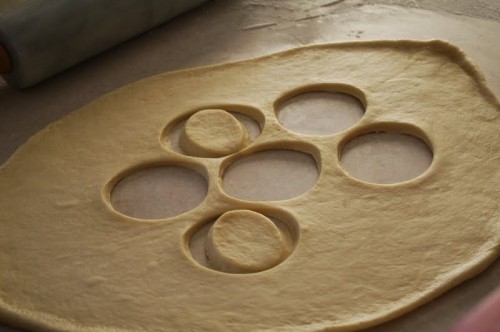 ...and after. They were super tasty, too.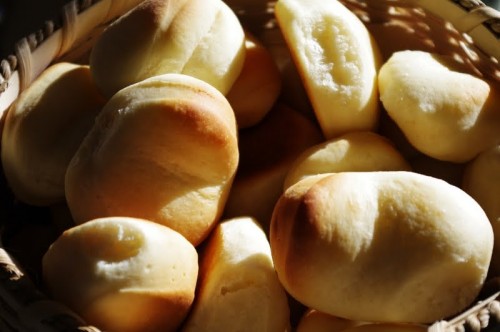 Horsing around with the kiddos: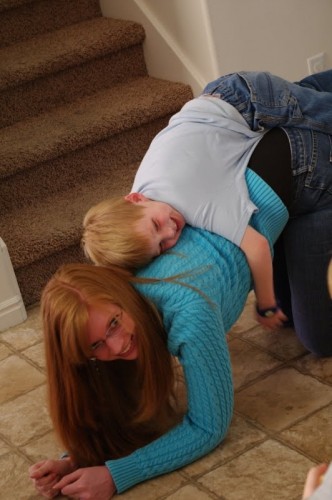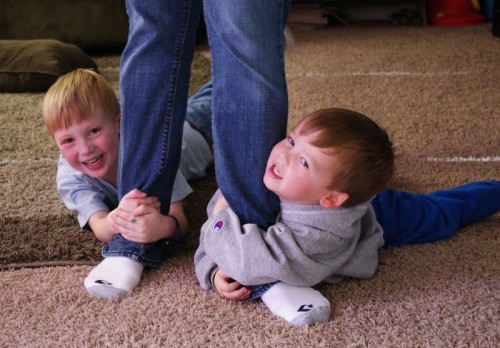 After all that playing (and more with Kyle, too, though there aren't any pictures of it), the boys were ready for some quiet time. We made hand turkeys!
Lastly, some individual shots. (Nothing of Kyle, though, or Erin even. Blame Kyle!)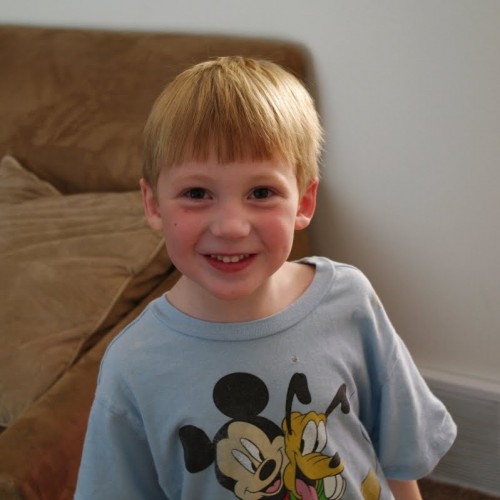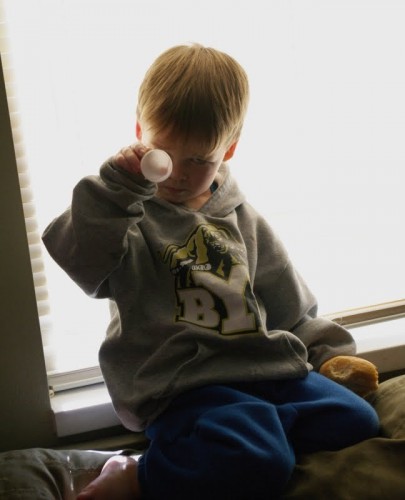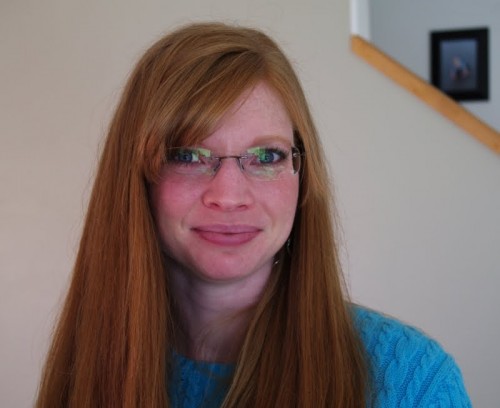 Dinner was great, and we spent the rest of the evening there. Included in the festivities was a showing of James and the Giant Peach, which is, I must say, a very odd movie.
On Friday, we ran some errands (including stocking up on Grandma Sycamore's bread and getting fudge from the Bookstore) and then headed up to Riverton to see Tianna and BJ. And Kessa, of course. It was fun to see them and play some games, and then it was back to Erin's for dinner: Papa John's pizza—my favorite!
Saturday was back-on-the-road day. Weather forecasts indicated that we would hit snow almost as soon as we got out of Utah, and it would be snowing all day in the mountains (which we wouldn't reach until after dark). Given this, we thought it best to abandon I-80 and head south on I-15 through Las Vegas, then, once we got into CA, north on I-5. This route had no snow forecasts, and we figured the extra time for the longer route would be balanced (if not exceeded) by the extra time for bad weather (not to mention being a lot safer).
We opted for a last-minute stop in Vegas, since I'd never been there (and our only planned trip to see it had been derailed by my stay in the hospital). Mostly, we planned to drive the Strip and then stop to see the fountains at the Bellagio. This was a great plan, but it ended up taking quite a while to implement. We parked at the Monte Carlo, 'cuz we couldn't find the Bellagio's parking. I didn't realize it at the time, but this would significantly add to the time spent. We wandered around inside the Monte Carlo for a while, trying to find the out, then finally located the tram that would take us to the Bellagio. Once there, we stopped at the Jean-Phillippe Patisserie to view the super cool chocolate fountain and share a Napoleon. Mmm, good. Then we wandered out through the conservatory and to the fountains. I had no idea that lake was so large! Lucky for us, a show was starting in just a few minutes, so we hung around and watched. It was awesome! Then we had to wend our way back to the Monte Carlo. (All this without our coats; I guess we figured that since St. George had been warm, Vegas would be too? So wrong!) All told, we spent about 3 hours in Las Vegas, and if we had known what was awaiting us, we would have skipped it altogether.
Right outside Vegas, traffic was backed up clear to the CA Agricultural Checkpoint, well over 100 miles! It was insane. Of course, the checkpoint was just waving everybody through, but we all still had to slow down, and traffic was a nightmare. Fortunately for me, Kyle was driving. 🙂
We eventually made it home at 1:30 am, after 15 hours of driving and 18 hours after we left Provo. Oy.