We delayed celebrating Heather's 3rd birthday until the 29th because she had been sick all weekend and was just barely recovering. We figured she'd have more fun if she weren't exhausted and if she were able to eat more than bread and crackers.
Every time we go to the grocery store Heather wants a balloon so we promised to get her one for her birthday.  We went to the store while I was home for lunch to get it.  Unfortunately, the first two she picked were not in stock (seriously, really hard to keep them in stock or remove them from the display?).  She finally settled on this one, and it's hardly left her side since she got it.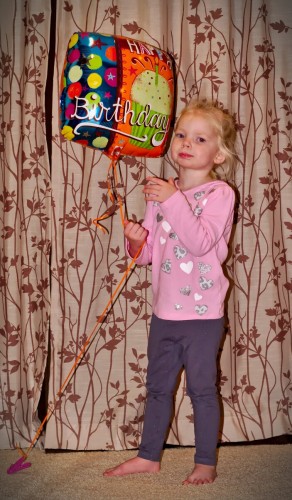 That evening we had cake, presents, and a video chat with grandparents.  Heather helped decorate the cake with the sprinkles.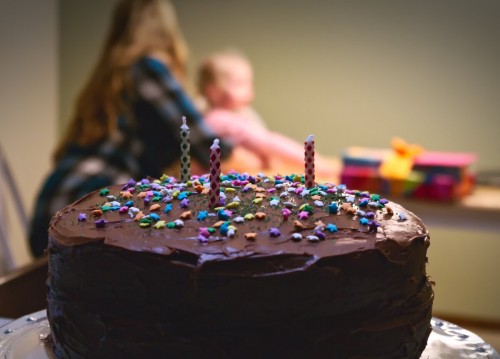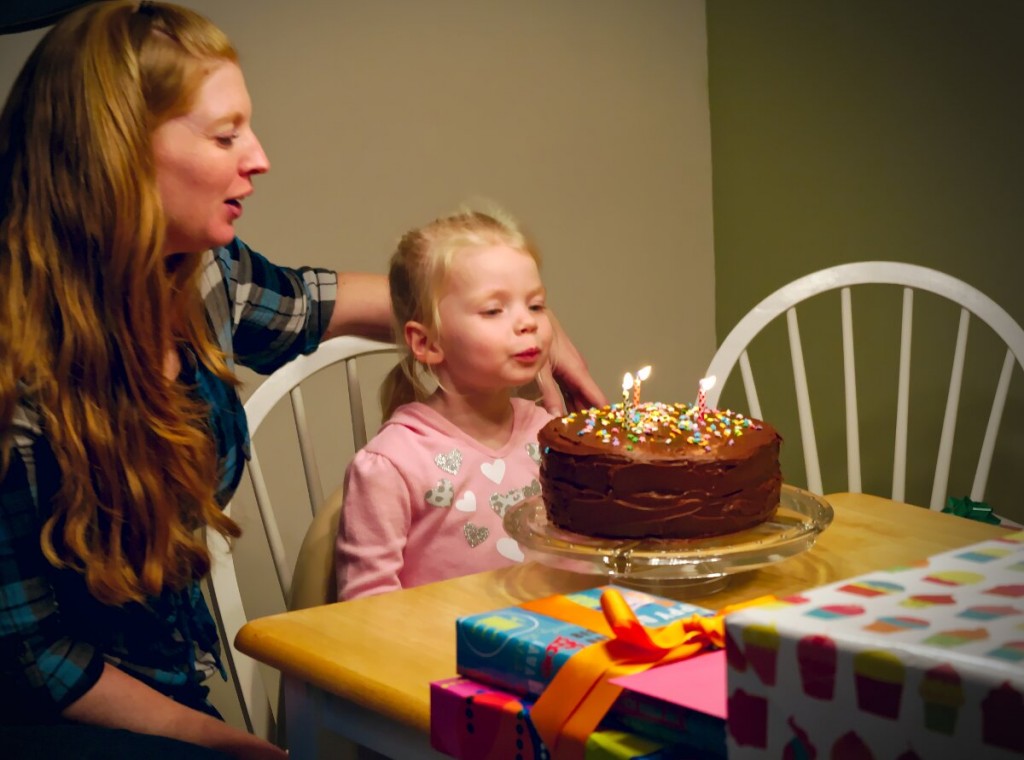 Heather is in love with Hi-Ho Cherry-O.  She figured it out pretty quick and wants to play it all the time.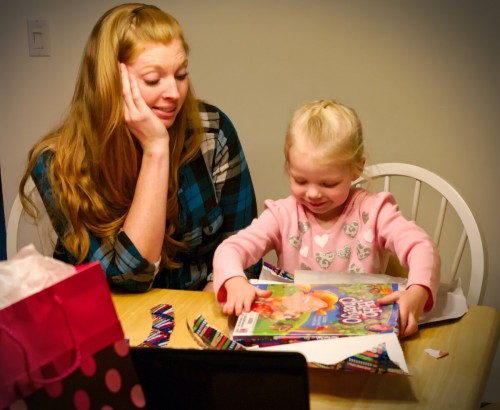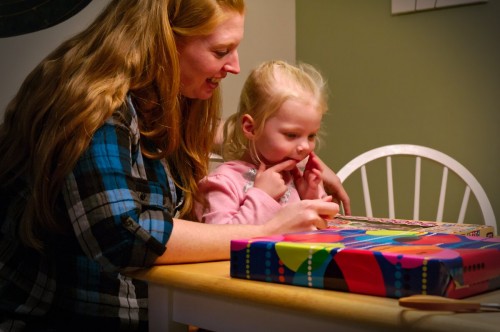 The doctor outfit is a big hit.  She'll give anyone a checkup.  She's always careful to explain that the shot might hurt just a little bit.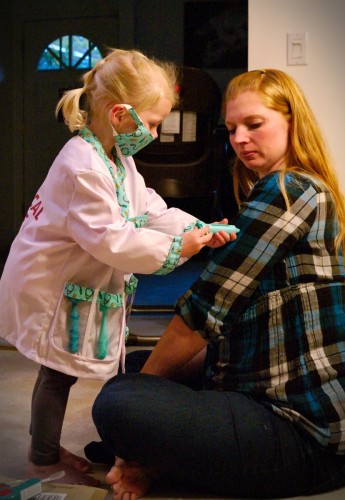 Playing with the stamp kit.  She loves "arting" as she calls it.  With the crazy week of her being sick, her birthday, Halloween, and a party on Saturday she hasn't been able to do much.  So she'll be glad when things calm down again and she gets to play with all the art/craft supplies.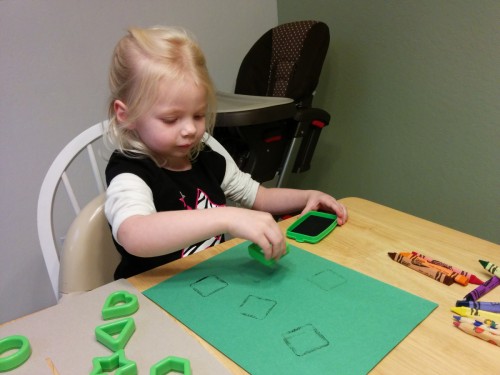 We're having a party today (Saturday) for her friends for which she is super excited.