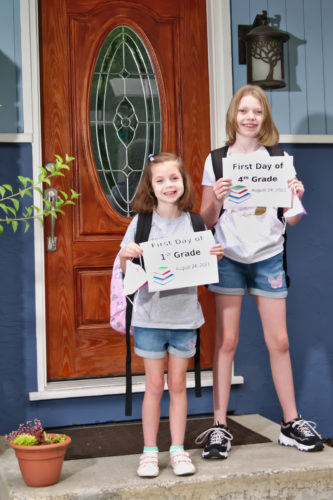 The school year is under way!
Oddly, Heather's and Corinne's classrooms are next to each other. Which turns out to be pretty convenient because parents aren't allowed inside the fence right now as a Covid precaution, so Heather can drop Corinne off on her way to class.
They eat lunch outside at picnic tables under the solar panels. Which seems like a super California thing to do.
They both survived the day. That, uh, has a much grimmer tone to it than I meant considering the number of kids around the country catching Covid in their schools right now :-/.