Friday night, Kyle and I went into the city to see...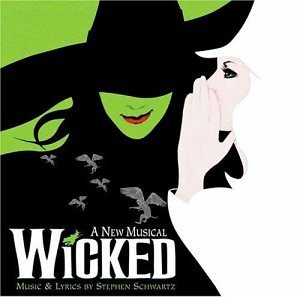 Yes! I was so excited. I've been in love with this music for years, and we'd talked about going to see it. Then we discovered it was leaving San Francisco in September. Then Kyle found half-price tickets (still really good seats, though!), so we bought some!
We looked into taking public transit, but it would've required 49 transfers (okay, that's an exaggeration) and 3 hours (that's actually not) to get there. It also would've been more expensive, so we just drove. Tons more convenient, cheaper, and it only took an hour. The only hitch was the toll to get over the bridge: we got confused by the poor signage and switched into the carpool lane, which, it turns out, meant we didn't have to pay a toll. (This all happened very quickly.) But then we realized at the last minute that for that bridge, "carpool" means 3 people, not two. So Kyle later did some research, found out that to avoid a fine, we could just send in our $4 toll, and did so.
We eventually made it downtown and to the Orpheum Theatre, though. In our attempts to allow for traffic and finding parking and picking up our tickets and whatnot, however, we were super early. So we walked around a little bit, but not too much, because the neighborhood is a little bit sketchy. But we finally got in and seated and the show started...eep!
For those utterly unfamiliar with this musical, it's the story of the witches of Oz. Y'know, pre-Dorothy. That's all I'm gonna say 'cuz I'm not really interested in writing a synopsis, but there's a lot to think about in it. And the music's to die for, and it's hilarious and touching and a whole lot of fun. (I was laughing so hard during "Popular" that I had tears streaming down my face!) I enjoyed seeing it performed, as well as getting plot holes filled in. The performance was wonderful, and I had a great time. Kyle says he enjoyed it, too. When asked, he said his favorite part was the sets. [rolls eyes] I dunno what his deal is.
So then we came home. And despite what the GPS thought, we were not, at any time, submerged in the Bay.