I spent just about all day Saturday trying to get the exterior of the house spruced up and looking decent. Mowed the lawn, washed off the dirt and cobwebs, cleaned the back yard, edged the grass, pulled weeds, etc. It looked pretty nice for the five minutes before the wind blew more leaves off the neighbors tree all over the backyard. This tree loses leaves all year long, so it never stays cleaned up.
The wisteria's blooming landed just about perfectly on this weekend. It blooms before it leaves, which makes it look a bit weird, but you get to see more of the blossoms since they're not blocked by any other growth.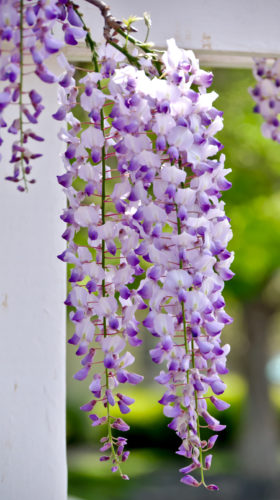 The Easter Bunny visited the house mid-morning while the girls were watching TV. Corinne had been planning for at least a week that we would all sit together and read Humbug Rabbit on Easter morning. So we did that and then the girls realized there were eggs outside and the game was afoot.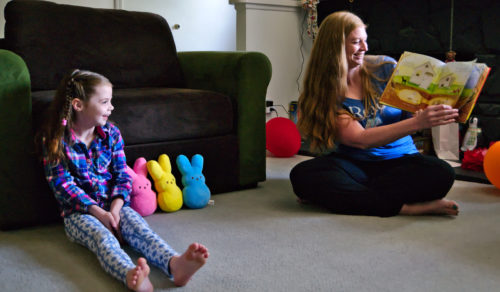 And a mere 15 minutes later the eggs had been collected.
Now I'm making a triple-batch of rolls to have with dinner. Jess was working on deviled eggs, but became annoyed that the guaranteed-to-work Instant Pot recipe for hard-boiled eggs failed to live up to its guarantee. And everyone has had too much candy already.