Kyle had another recruiting trip at BYU at the end of September. Heather and I went with, of course. And this post is going to be about us, not Kyle. Sorry, hon.
Heather discovered the wonder that is the hotel luggage cart. It's her new favorite ride!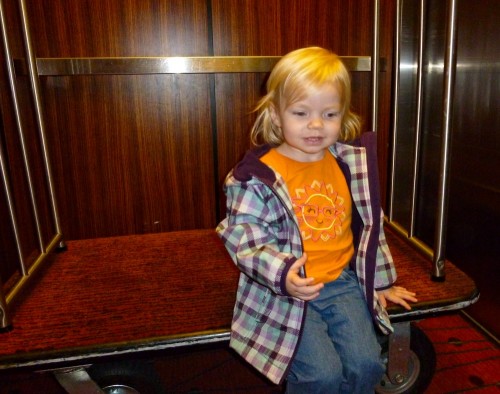 We drove into town on Wednesday afternoon, and Kyle had a presentation to give on campus. While he was doing that, Heather and I trotted around campus. She loved to stop and smell all the flowers (which involved her leaning in really close, but no actual sniffing).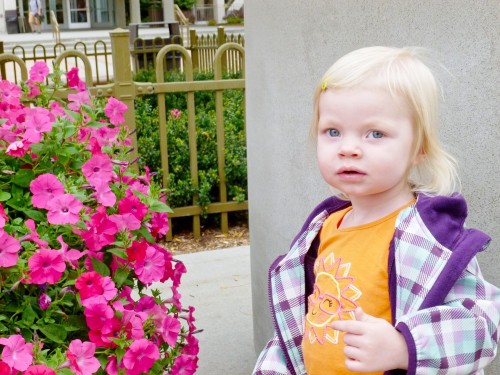 It was cold and raining on and off all afternoon, so we spent a fair bit of time in the library, walking up and down the stairs in the atrium. Cuz why not?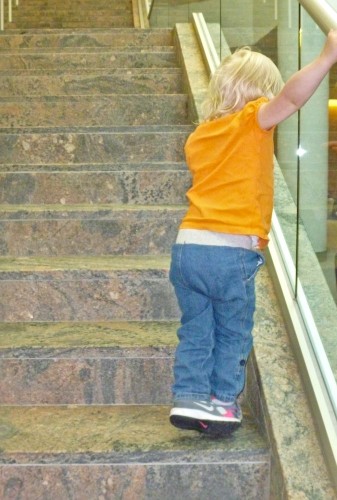 She really enjoyed running around outside and exploring everything.
We had to visit the fountain in the JFSB courtyard. And throw leaves in it.
While Kyle was doing the career fair on Thursday, Heather and I got to hang out with Tianna and her girls, Kessa and Abby. That afternoon, we took a spur-of-the-moment trip to Hogle Zoo. It was cold, but we powered through.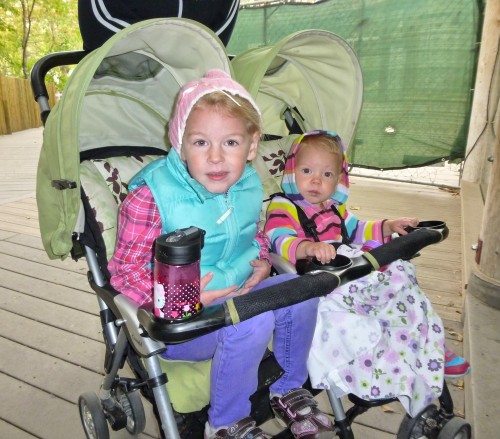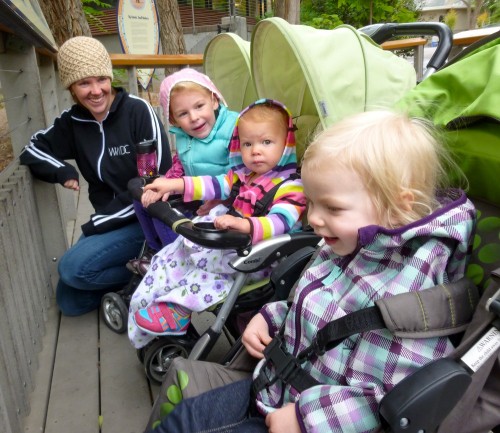 I think Heather's favorite part was chasing the chickens around.
Heather and Kessa, seeing how they measure up: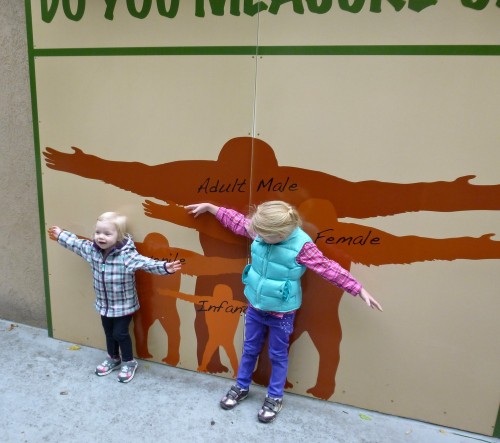 Abby and Kessa. Aren't they awesome?
More chicken chasing:
Lastly ('cuz this was a while ago, and I honestly don't remember all the details of the trip), Heather was obsessed with the phone in our hotel room in Provo. She did this approximately a thousand times a day:
(Translation: "Hello. Talk to Bubbie.* Bye.")
*Bubbie is my mom. Blame her oldest grandchild. 🙂