Halloween morning, Heather and I painted pumpkins. I didn't know how well it would go (this was her first experience with water colors), but she really took to it!
It didn't take her too long to settle on black as her favorite color.
Our fine work: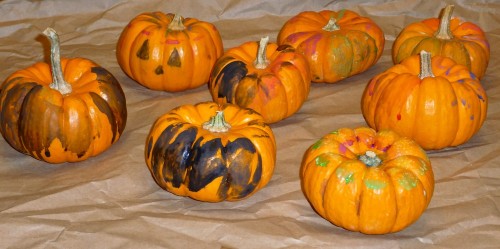 We went trick-or-treating for the first time with Heather this year. And I probably made her the only costume I will ever make her. She went as a ...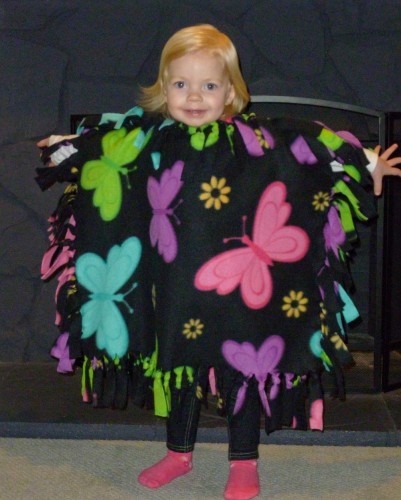 ...blanket! Y'know, one of those tied-fleece ones. She loves hers, so Kyle suggested I just make one around her. She'd be warm and cozy, and he was right: she loves it! She still gets it out and wears it from time to time. (In fact, the picture above is from today, not Halloween. Because I am a lousy mom, I didn't get any good pics of her in her costume that day. Also zero pictures from trunk-or-treat.)
We just went to a few houses on our street, then went home to hand out candy. I think Heather enjoyed that as much as anything! She was pretty bummed about going to bed that night.