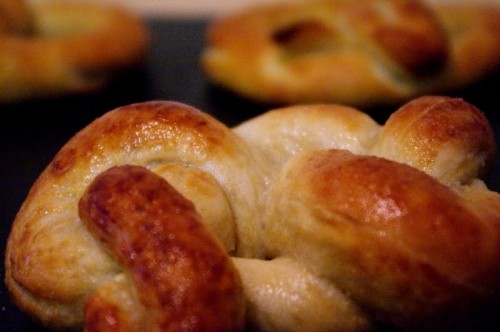 Jess told me the other day she had never made any food that needed to rise. So I figured it was high time when said she wanted to make pretzels.
She found a recipe online which originally came from King Arthur Flour, and I think there's a very good chance it was the same recipe we used in 7th grade Home Ec. (except our school didn't call it "Home Ec" it was "Life Management" or something).
Anyway, it's an incredibly simple recipe: water, a bunch of flour, a little salt, a little sugar, and some rapid-rise yeast. We threw it all in the KitchenAid mixer and waited for it to do its thing. Then we put it in a bag to rise. After rising, Jess separated the dough into 8 pieces and let it rest for a few minutes. Then we rolled them out and pretzeled them up.
The first batch came out a little overdone, but the second batch was just about perfect.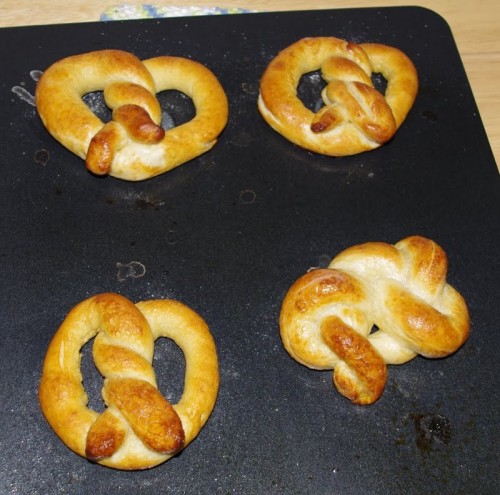 That one in the bottom right was the last to be made; I decided to experiment with my knotting and dubbed it the "WonderKnot." It was the best of the entire bunch. Perfectly crisp on the outside with a soft, chewy center.
They were really quite good. And now Jess has made something that has to rise.