After failing to get a new front door we decided to replace the traditional couch & loveseat in the living room with more "sactional" pieces from Lovesac with a new cover color that we could mix & match with our existing pieces.
After an absurd amount of deliberation we chose a nice forest green color as we thought it would go well with the other colors we have in the house.  And it does look quite nice.
Lovesac introduced wedge pieces (in the family room picture) and roll-arms (in the living-room picture) in the last few years which increases the versatility and stylishness of the collection.  We're quite pleased with the quality, durability, and flexibility of the sactional pieces and covers.
Here are some before and after pictures (I probably should have taken the before & after pictures at the same time of day, but I didn't and I don't feel like taking more):
Living Room: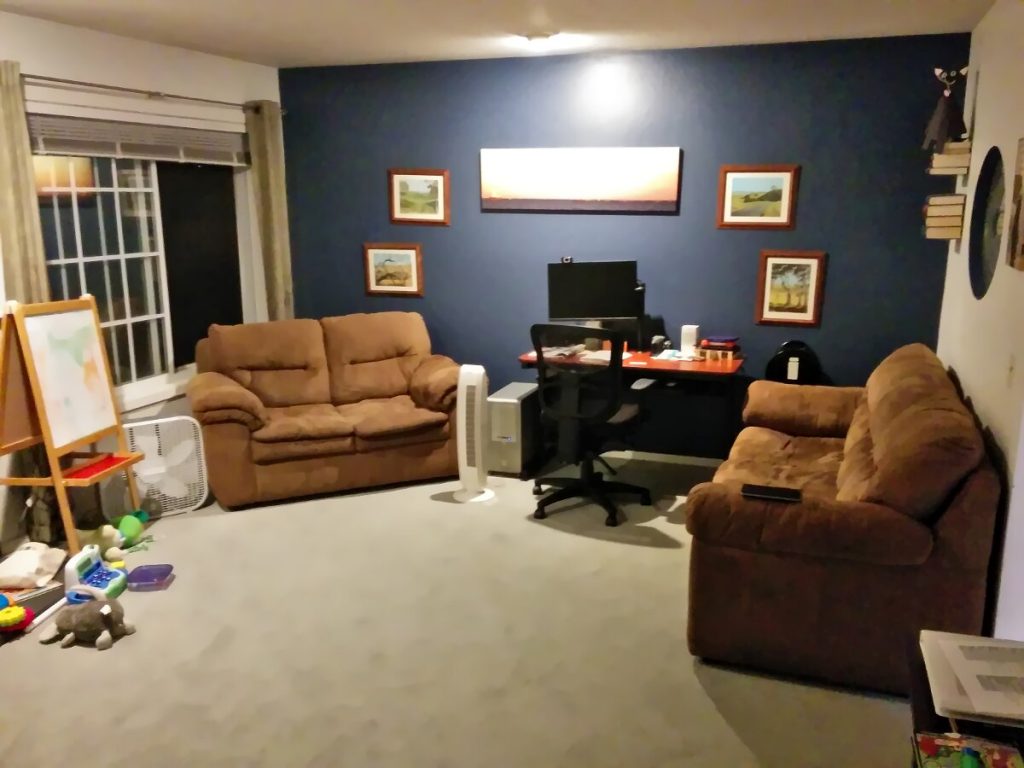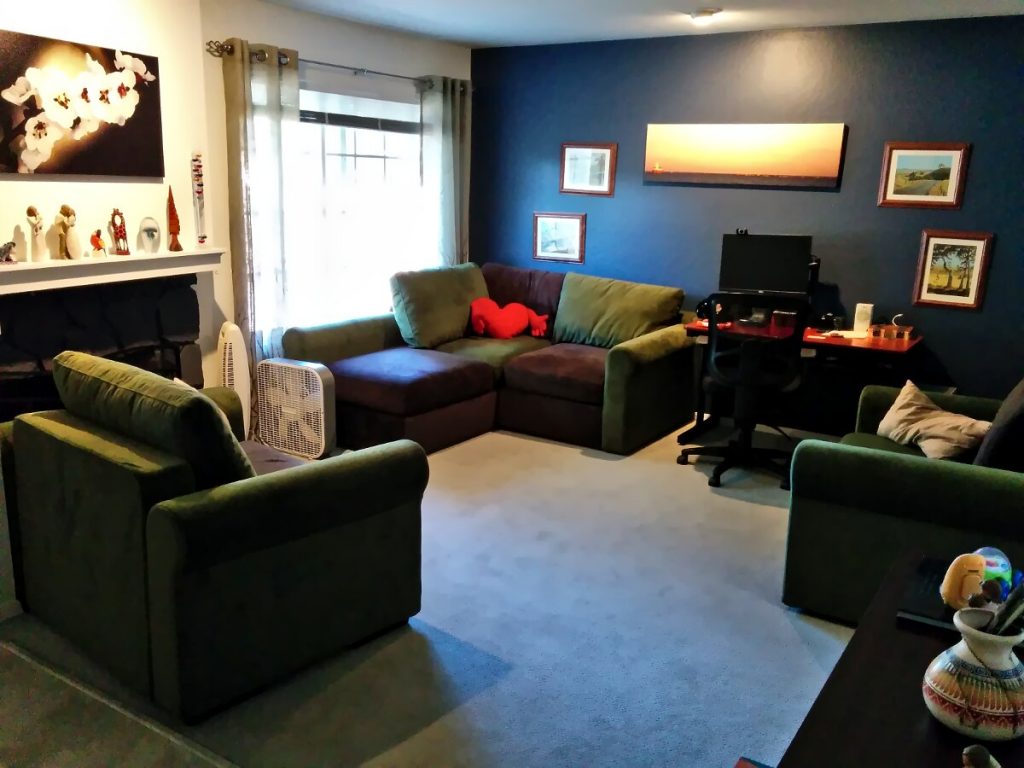 Family Room: