On Monday afternoon we went for a hike at Morgan Territory. I like it there. It has some very New England-y sections: trees, mossy rocks, and meandering trails. So much more enjoyable to hike than trails across open terrain in the sun. Corinne ran just about the entire hike (2+ miles!) and only complained about her legs being tired near the end, but she never sat down and refused to move without being carried. So that made it even more pleasant. We brought a couple of walkie-talkies the girls have and Corinne spent most of the time running ahead and talking to us with the radio, which she thought was a blast. Heather wore butterfly wings, because why not?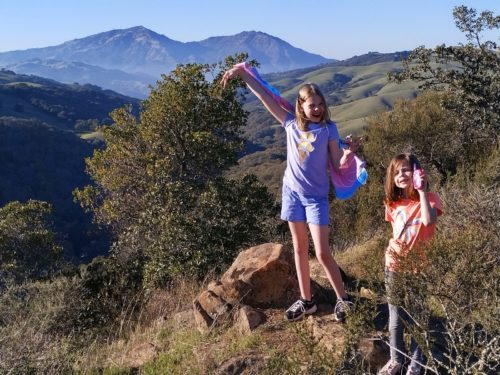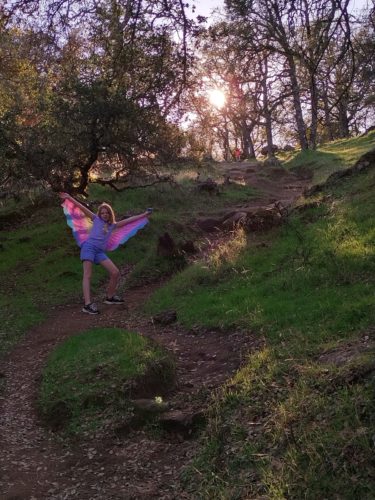 On Wednesday, Corinne helped me make a triple-layer, salted-caramel cheesecake and Heather made pumpkin pie filling while I supervised (I made the pie crust).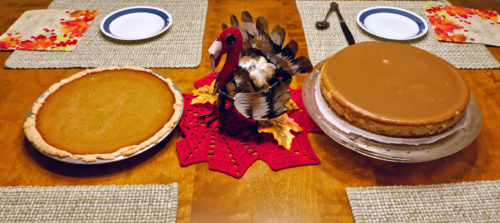 And on Thanksgiving we got to enjoy our new dining set for quite the feast. We could actually put the food on the table with us and have a centerpiece!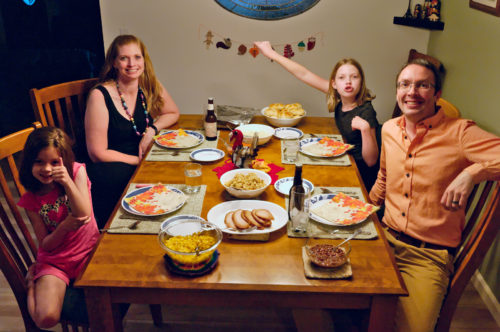 Corinne wasn't feeling well. She was running a fever and was complaining of nausea and she fell asleep on the couch during the day. She ate most of one roll for dinner and went to bed before dessert. So that took a bit of the excitement out of the day for her. Jess took her for a COVID test Friday morning which came back negative and she's fine now.
We tried a new single-strand braiding technique for the rolls this year which is kind of fun. Clearly we have a little work to do on consistency though.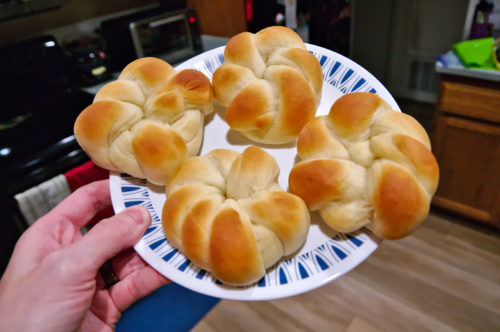 I spent Friday putting up Christmas lights outside and Jess took down the fall decorations inside. We're going to have to work for our tree this year. None of the local places seem to be carrying grand firs. So we'll have to drive at least 30 minutes somewhere to get one if we want one.