Thursday night was our one-month anniversary, so Kyle and I celebrated by attending Livermore's Shakespeare Festival, which was presenting A Midsummer Night's Dream. It was outdoors at Concannon Vineyard, and it's gorgeous up there.
The picnic area opened up before the show, so I got a dinner of fried chicken, corn, and mashed potatoes all ready for when Kyle got home from work. He stopped on the way home and got some beautiful flowers...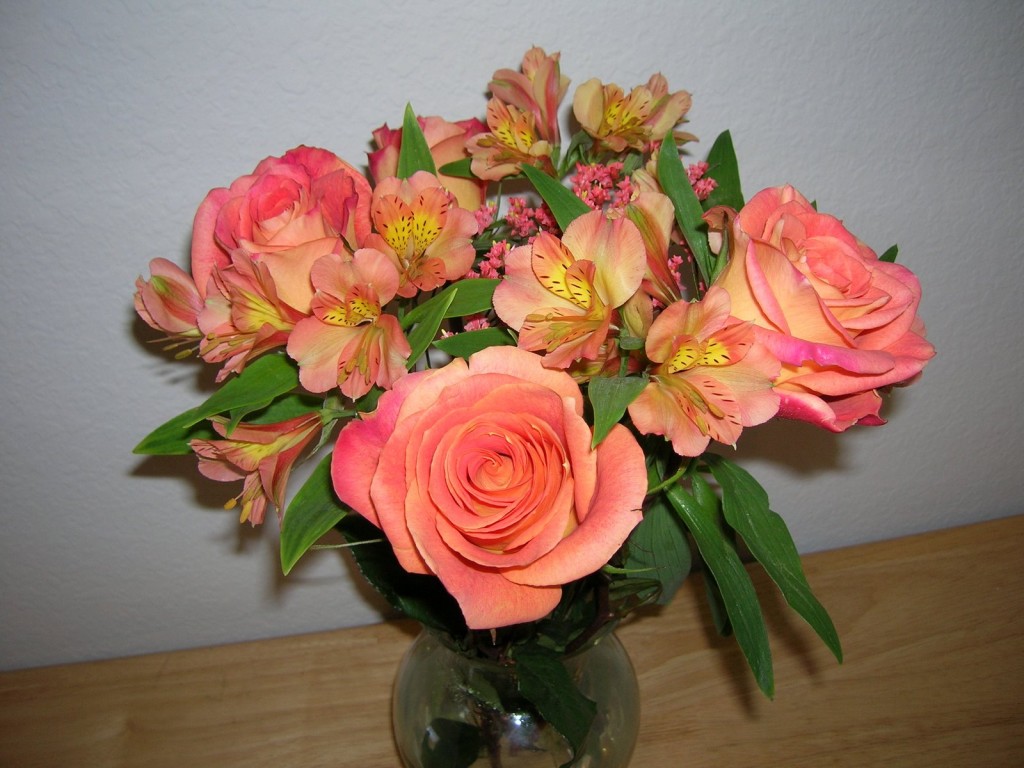 ...and cheesecake. Yes, my husband knows me well. We headed out, parked, picked up our tickets, and set up dinner at a table under an arbor. There were grapes hanging down and everything! The view was amazing--rolling hills, grape vines, rose bushes, and a sunset. It was definitely one of the more picturesque things I've done in my life. And yes, we ate the whole cheesecake (it was a small one, though).
Now, to the actual play. I have a harder time reading Shakespeare's comedies (the tragedies tend to be my favorites). But seeing them performed is another matter entirely! I just struggle with interpreting things properly without any actors to provide intonation or gestures, and what's supposed to be funny often just ends up being confusing. But this performance was wonderful, and we both thoroughly enjoyed it. I laughed myself silly, which is always a good way to celebrate anything.