On October 19 Mom agreed to watch the girls and Jess and I went to Newport, RI to see the "summer cottages" of the Gilded Age.  When we got to town we first stopped for some lunch at the Brick Alley Pub & Restaurant.  After lunch, while walking back to the car to drive to the mansions we walked by a little art gallery and popped in.  We really liked some of the pieces and the prices seemed reasonable for actual oil paintings, so we decided to buy a few and have them shipped home.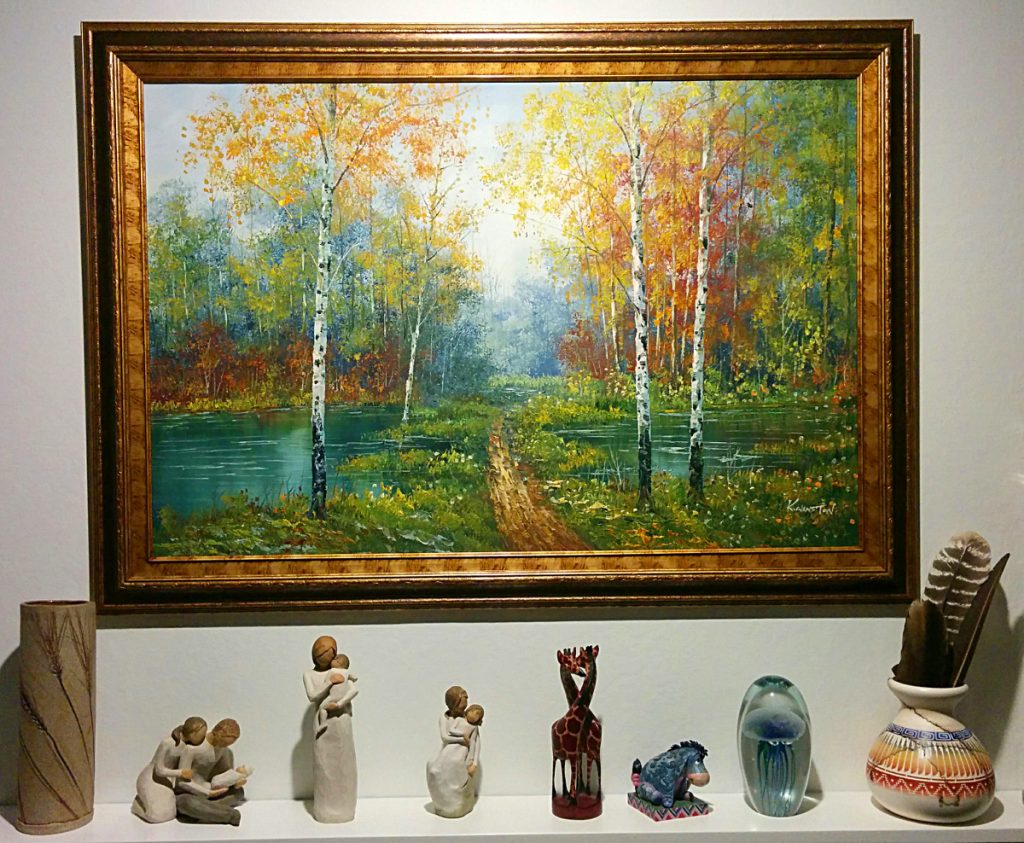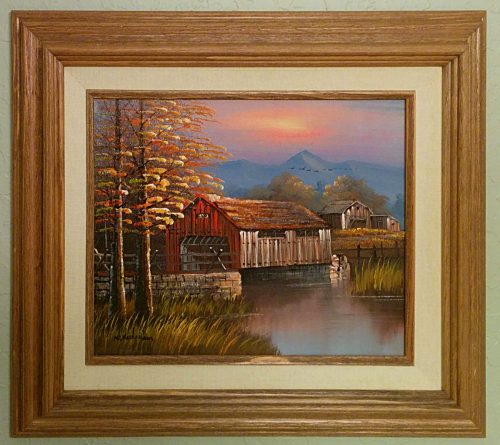 The big one is about 40"x30" as framed.  The little ones are about 15"x13" as framed.
Despite the proprietor's claim, I'm pretty sure they're not local-artist works, but instead probably come from somewhere like Dafen Village in China which mass produces oil paintings.  We like them regardless.
Then we were off to the Breakers, built by the Vanderbilts.  Ostentatious is probably an understatement.  Every light fixture is wired for electrical and plumbed for gas.  Materials were imported from around the world so that every surface is just perfect.  The extravagance rivals the Palace of Versailles (though on a much smaller scale, Versailles is about six times larger).
The great hall: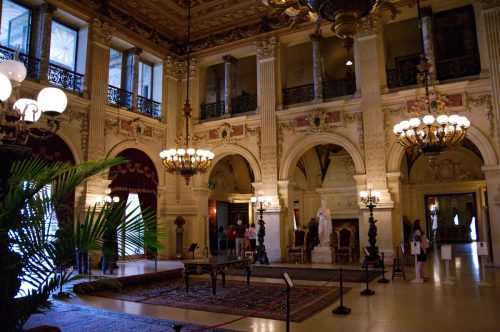 The dining room, I believe: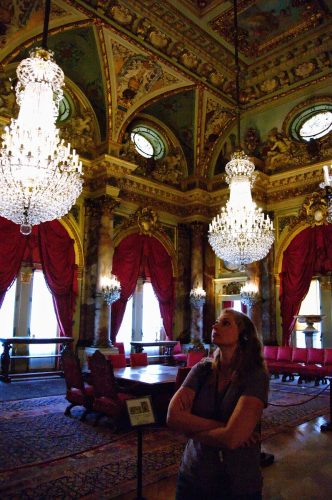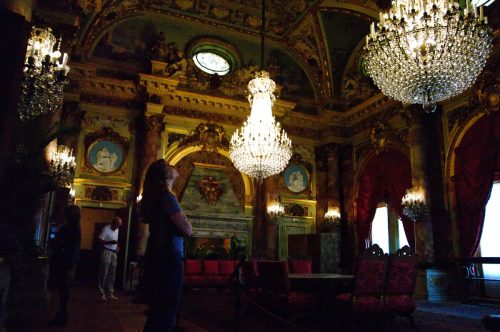 Some unidentified room: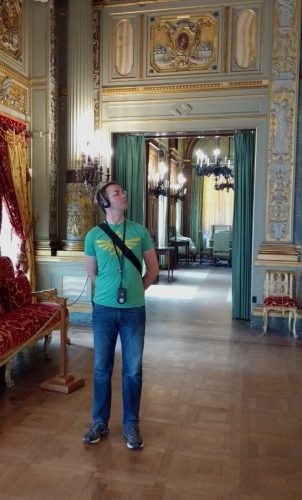 The kitchen, naturally: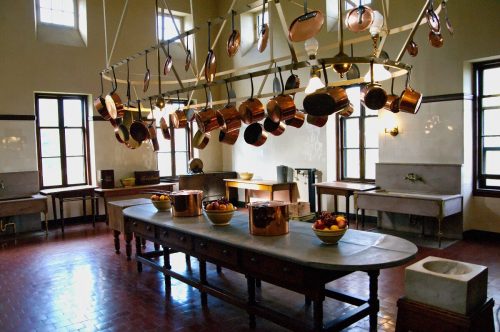 The front of the house: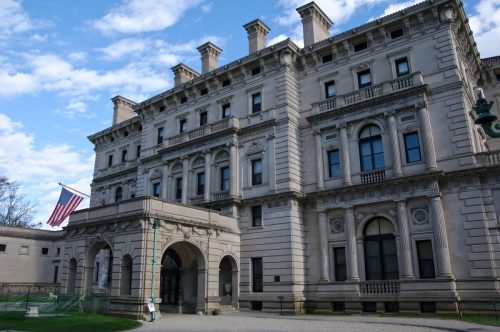 After the Breakers we headed over to the Elms for their Servant Life Tour.  I believe this tour was developed in response to the popularity of Downton Abbey with lots of people suddenly wanting to know more about how the servants lived in these mansions.
We went through the servants' quarters upstairs, which are actually fairly large.  Then out on the roof before going down to the kitchen, storage areas, mechanical rooms, etc.
Outside before the tour, because who doesn't want a sphinx to greet their visitors?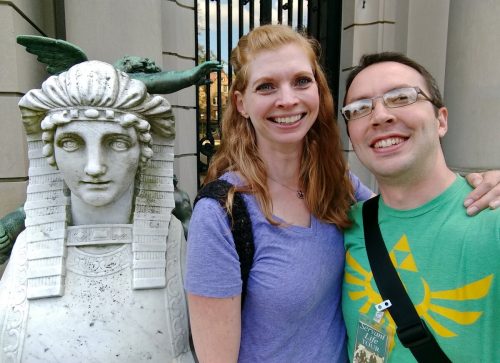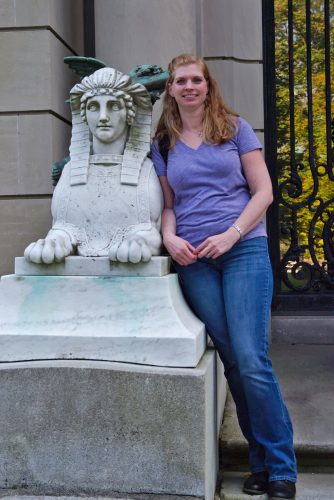 The view from the roof (up on a platform to see over the wall that hides the servants' quarters from view):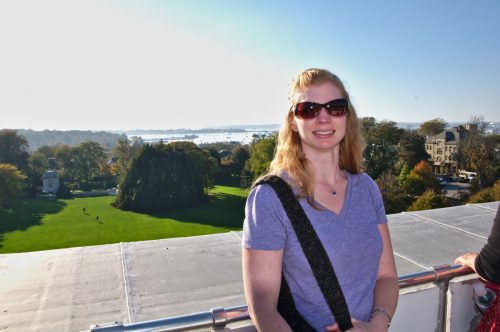 The coal dump: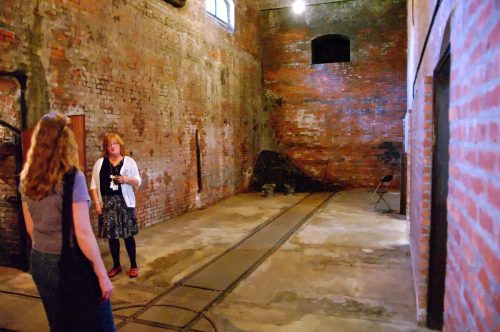 Every house should have an underground coal delivery rail system: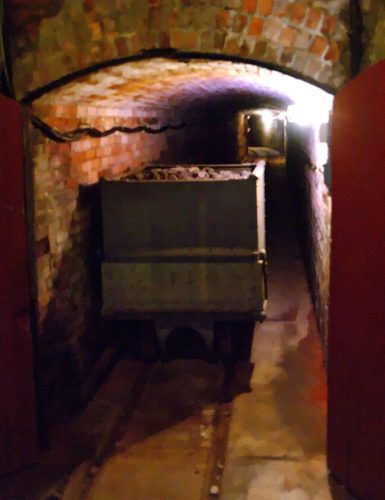 Jess posing with the pastry chef: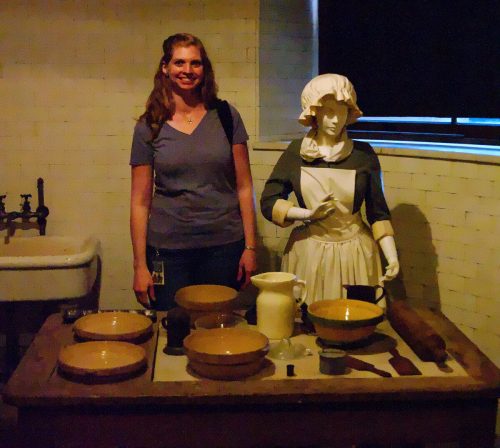 The back of the house that overlooks the rest of the property: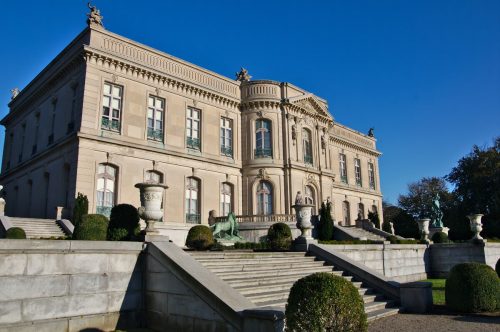 After the Elms we grabbed a quick bite to eat at Panera and headed on back to Cromwell.