Heather has been anticipating Halloween ever since her pirate costume arrived a few weeks ago. She would tell us all about how she was going to dress up as a pirate with her pumpkin bucket (which she remembered from last year) and go to houses and get candy.
On a whim I decided to try using off-camera flash for a few of her pictures.  Luckily they came out fantastic.  This is my favorite picture (Jess held the flash on-level with the pumpkin about 10 feet to my left; and this was with that 50mm prime lens that I think is just fantastic):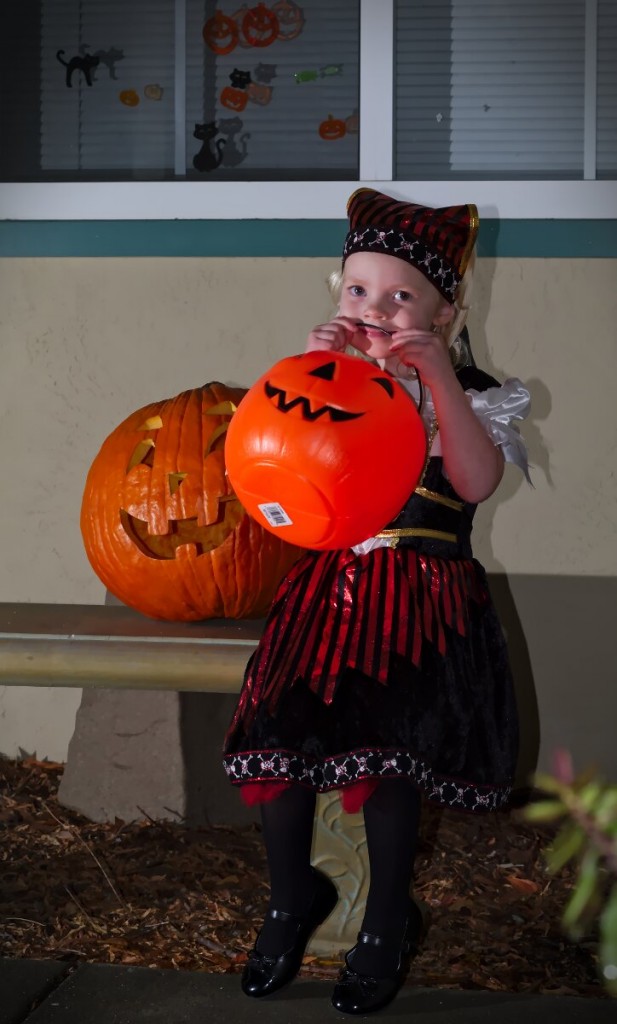 Heather "helped" design and cut the pumpkin. It came out pretty well. Sorry for the slightly fuzzy picture. We discovered (by looking at these pumpkin-carving pictures) that Heather had smudged Jess' camera lens.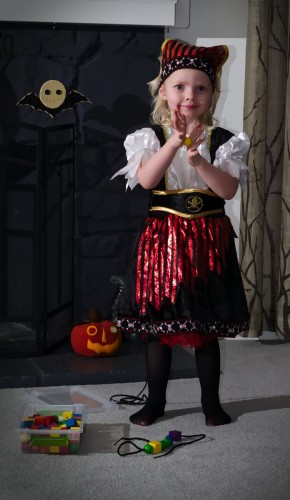 No idea what she's doing in this picture. Possibly trying to match the pumpkins' faces.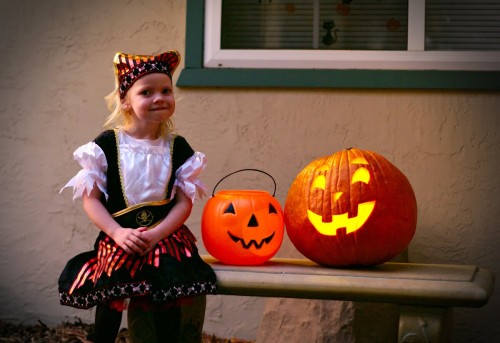 From house to house she would do this adorable little trot/run thing.  She fell once and some candy fell out of her bucket.  She got a little scraped up and had a minor meltdown (mostly about the candy).  Then she decided to best way to feel better would to get up and go to the next house.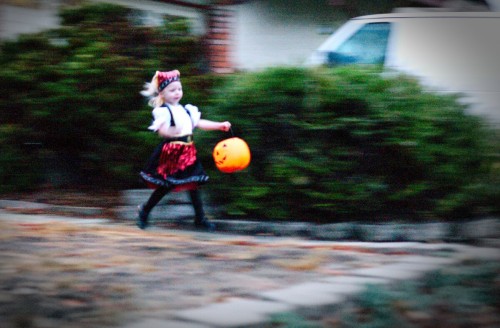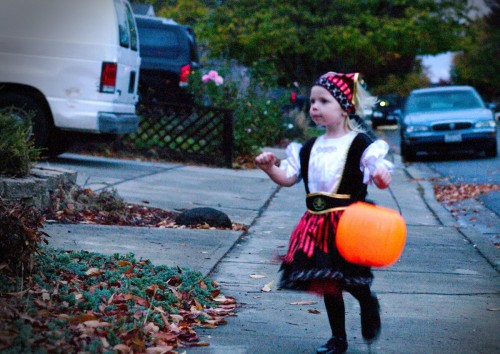 This is the walkway to our front door.  I had the lights off to get this picture the way I wanted it.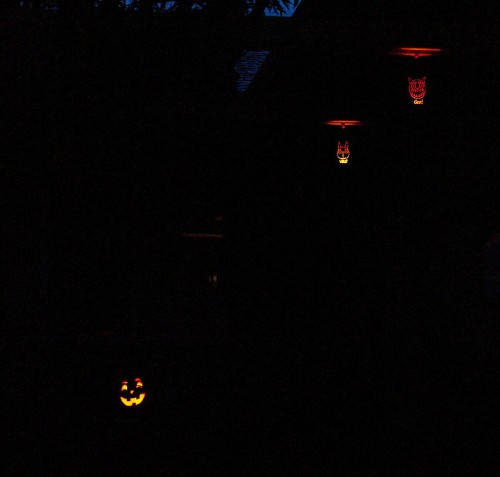 After we returned home Heather still had a blast handing out candy.  She may have actually enjoyed handing it out more than getting it.  Often she would refuse to give out any candy until a kid told her what they were dressed up as.