Waaaaaay back in April, some of my family came out for Corinne's blessing. My parents came for a week, and my brother Christopher and his son Miles were here for that weekend. I came across some nice pictures, so here they are!
Heather and Miles, up at the Redwood Valley Railway: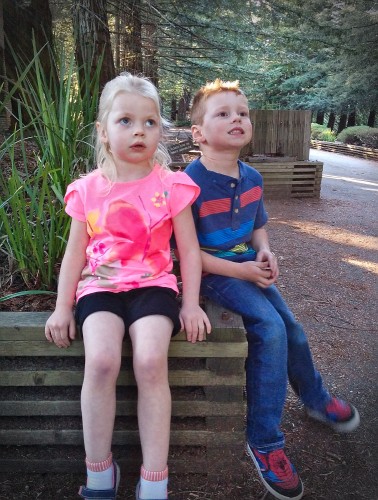 We had a picnic dinner at a local park one evening. As I recall, it was windy and chilly, but the kids had a blast on the playground.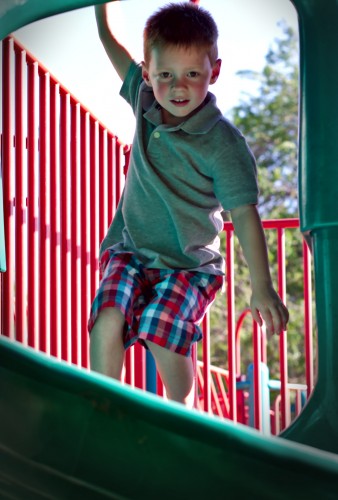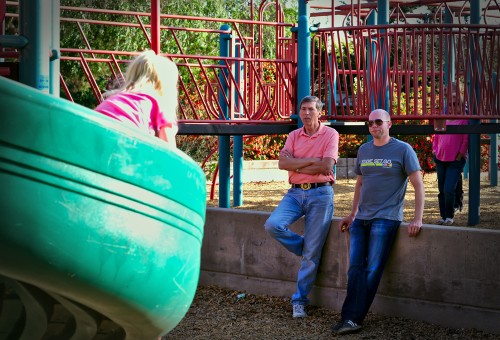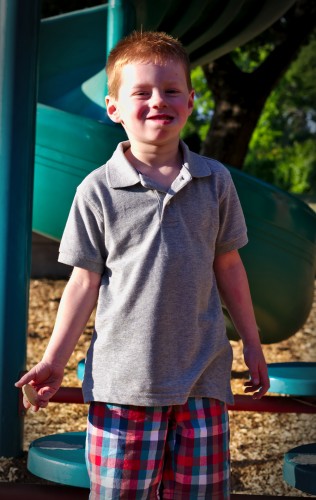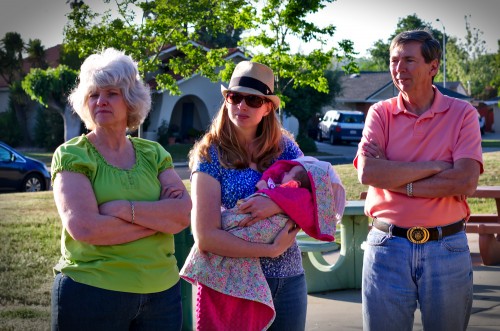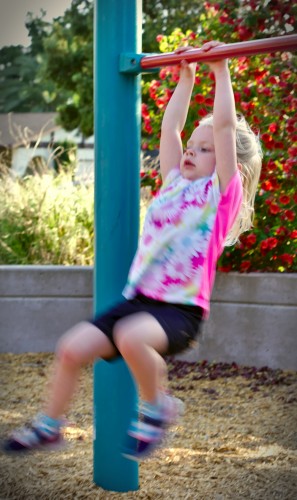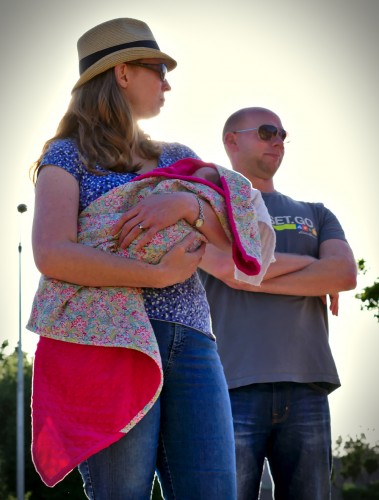 After Christopher and Miles left, but while my parents were still in town, we went to Muir Woods. It was pretty fantastic. Unfortunately, none of the pictures with my parents came out very well, but they were there!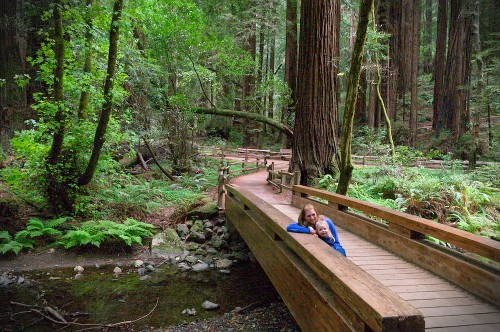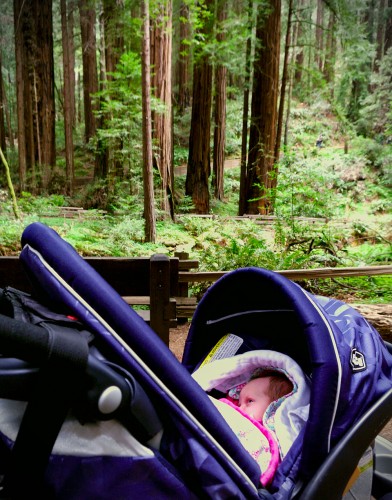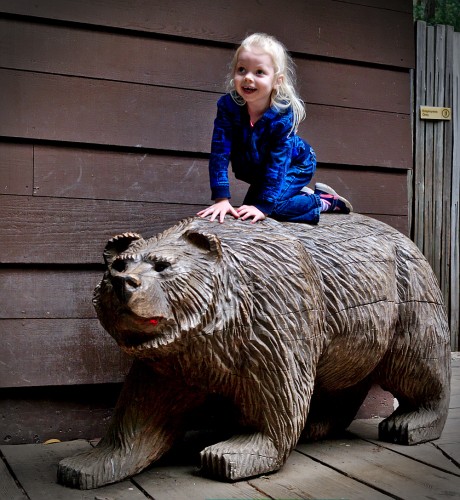 And to round out our coverage of April, Kyle and Heather made this: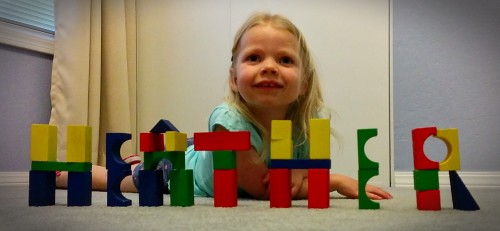 (I think Kyle did most of the work, but it's pretty clear who his muse was.)