Heather and I went to the Children's Discovery Museum in San Jose with some friends. It was a fabulous idea, and I'm so glad we went!
Chasing pigeons outside: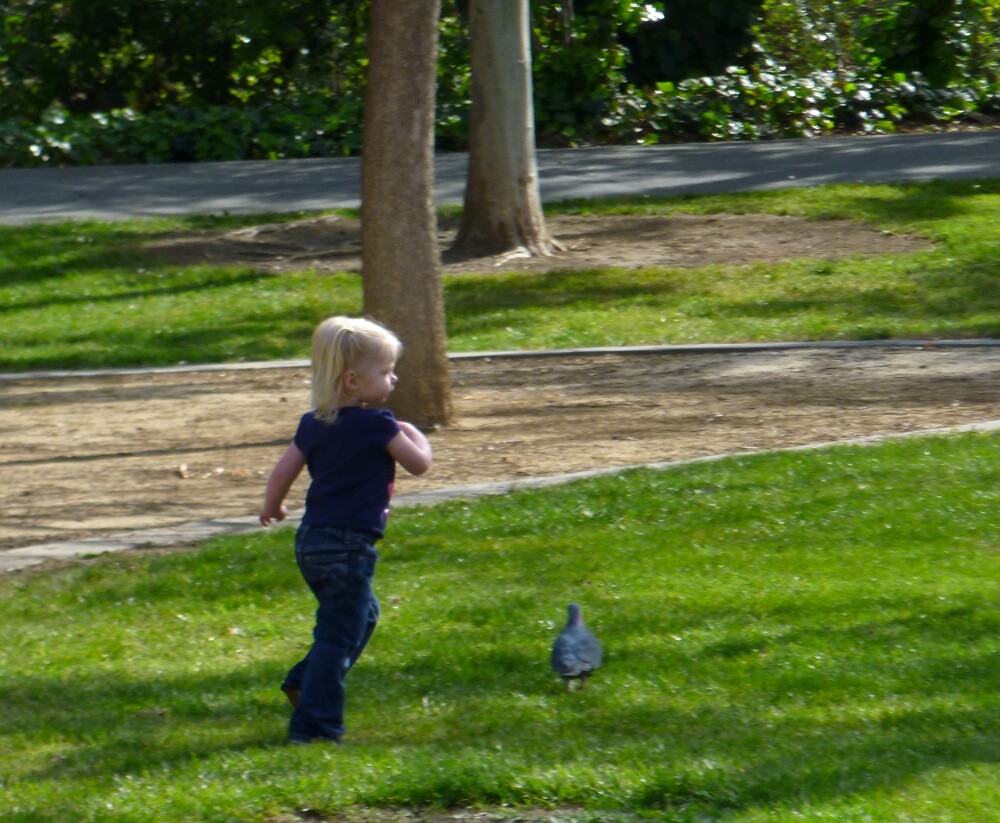 The first thing we did was stop at the face-painting station, and it was a big hit. Heather actually asked to "go to museum for paint facing" for the next several days.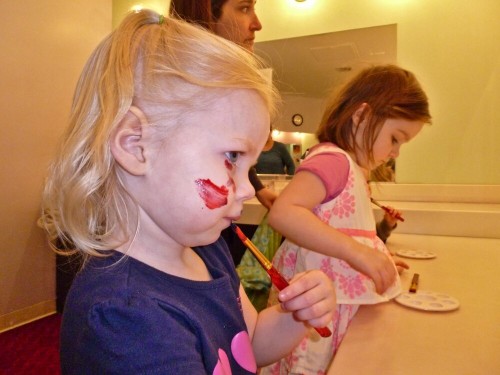 You can see my friend Sarah behind Heather, and her kids Emma and Liam.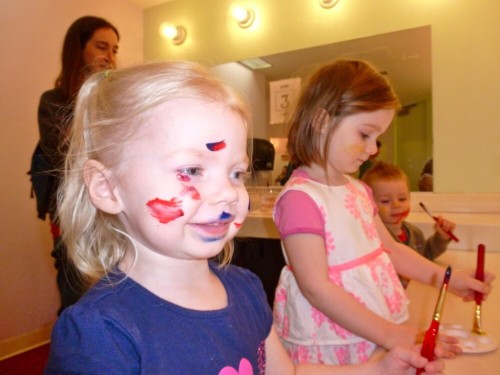 Heather said she was a tiger. See the stripes?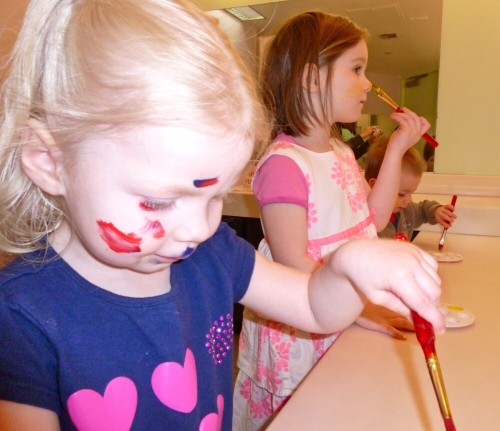 Emma was a kitty cat.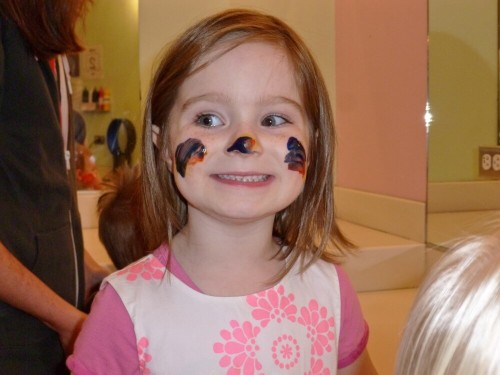 I kept having to wipe paint off Heather's upper lip so she would stop licking it. Tasty!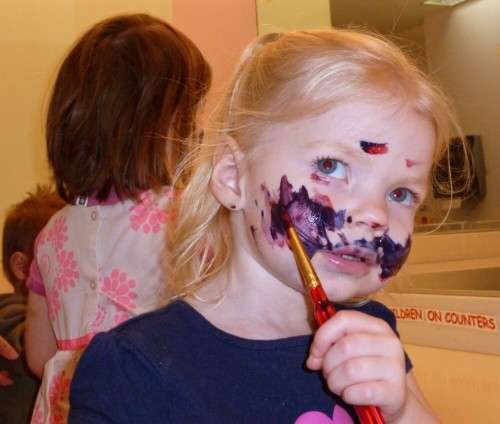 The three hooligans driving a fire truck (Emma, Heather, and Liam):
There was an entire exhibit about archeology, and Heather did some excavating: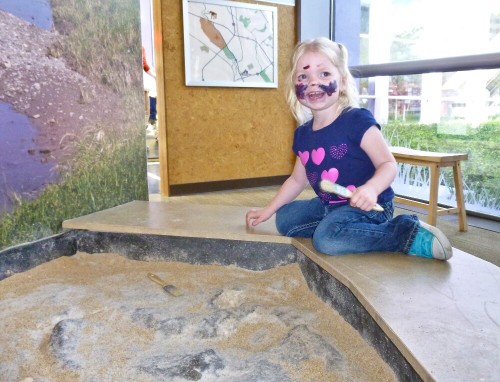 Another section was devoted to food and cooking. In particular, Heather is gathering a healthy rainbow of foods: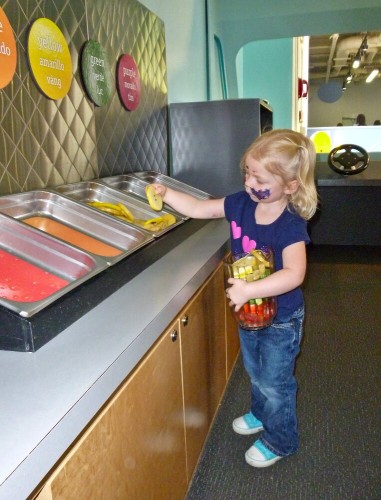 Driving an ambulance: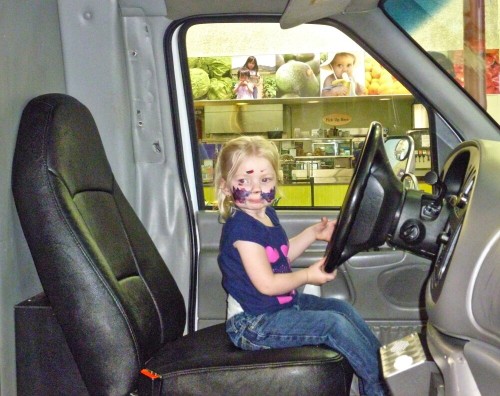 The water area was so cool! Heather found it very overwhelming at first, what with the big kids and loud water and balls flying overhead, but she really enjoyed the calmer little-kids area.
The reading area had fun mushrooms to sit on.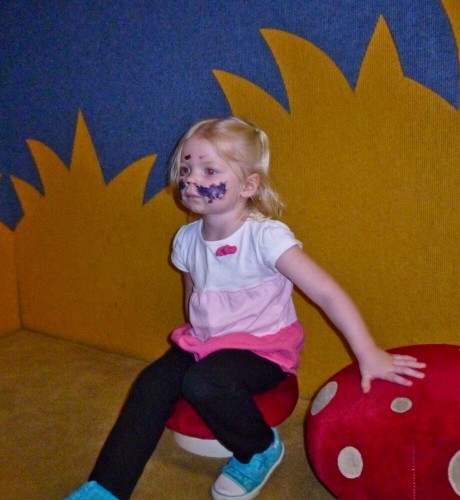 I think this sand table was another of Heather's favorite activities. Scoop and pour, scoop and pour...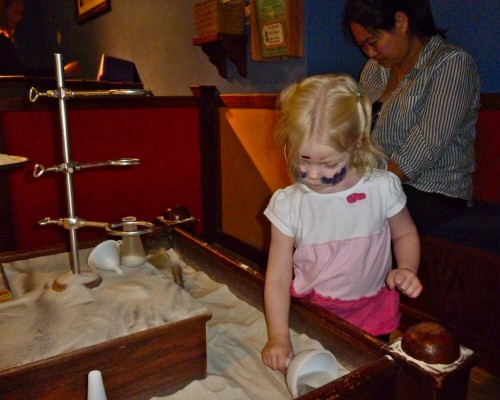 We finished up with painting: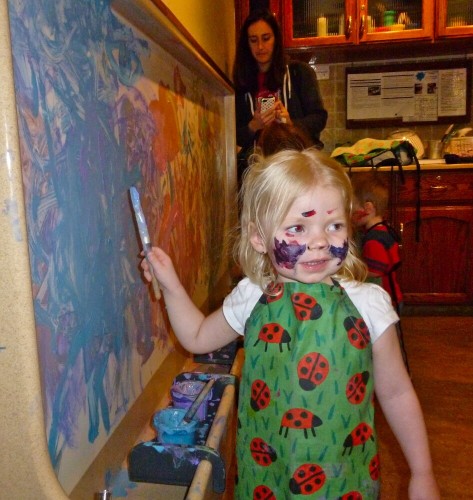 And at the end of the day, we had three tired kiddos!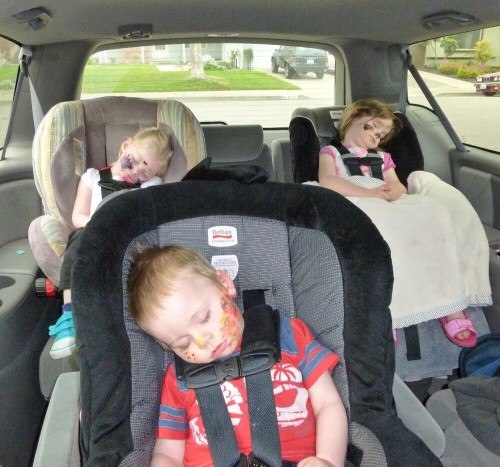 There was so much other fun stuff that I didn't even get pictures of. We'll definitely have to go back!