On Sunday, breakfast was Eggs Benedict, but we opted to switch out the poached eggs for scrambled instead and to skip the Hollandaise sauce.
After packing up and checking out we headed to the ocean. We stopped on a roadside pullout which was a cliff overlooking a beach. As I mentioned in the Part 2, I like taking long exposure shots. This was my first chance to try it out on the ocean though. I took a whole lot of 'em, here are the best (remember you can click on the images to view them larger).
I got these long exposures by using a neutral density filter and a polarizer to cut down on the light.  I also used the smallest apertures I could.  Even so, the exposures were a little bright, but I was able to get things worked out pretty well by using RAW images.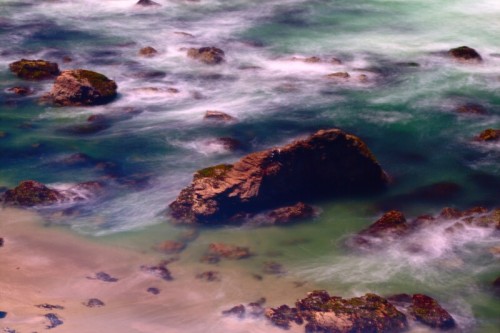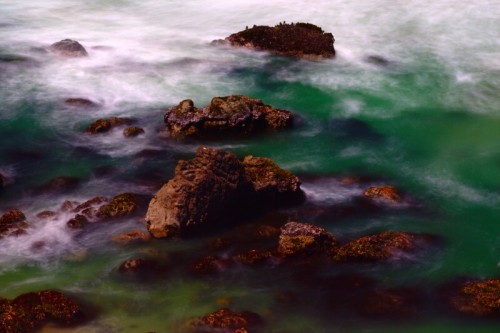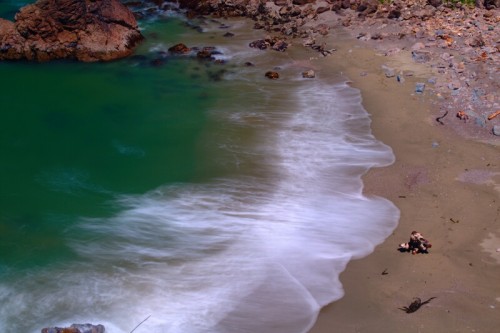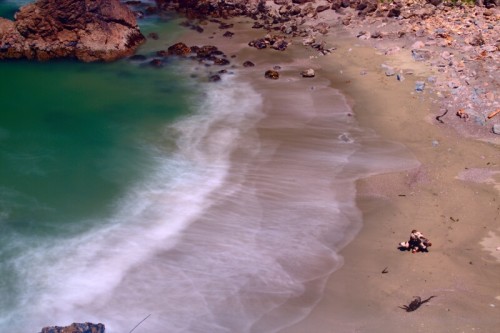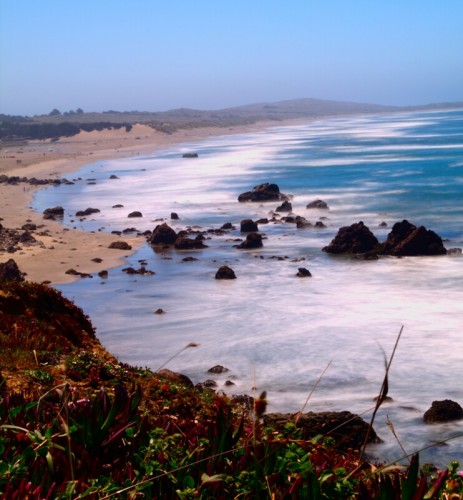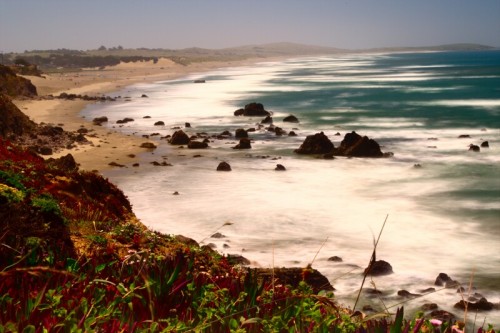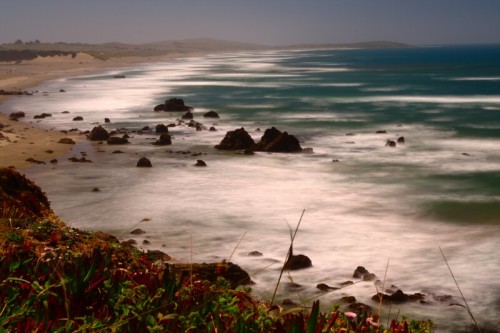 Here's that scene with a regular shutter speed: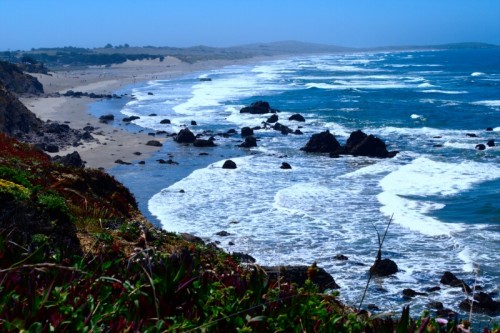 I really like these shots.  It was sunny, but the wind was blowing and it was a little chilly.  So we wrapped up in the blankets I keep in the trunk.  We sat on that cliff watching the ocean and taking pictures for about an hour.  It was Jess' favorite part of our whole trip.
Once we finished we got back in the car and drove down Highway 1 for a little while.  Jess really wanted to get down to a beach so we stopped at Doran Beach.  The water was cold.  Very cold.  But it was sandy, unlike CT beaches.  I didn't bring the camera with me so we don't have any pictures, but we walked down the beach for a while before turning around.  It was nice, but the constantly blowing wind seems to give Jess a headache.
After that it was time to head home.  It was very nice to get out of town and spend time in a more secluded part of the state.  A last peaceful hurrah before our world is up-ended by a baby in a few months.