Christmas was on a Sunday and school / work ran through the Thursday before. So we kind of ran into the day. School and work, school and work, then Friday, Saturday--boom--Christmas.
I spent almost the entirety of lead up baking. On the 23rd I made a bûche de Noël using the same recipe as my birthday cake (chocolate cake, vanilla instant-mousse filling, and chocolate buttercream frosting). It's not the traditional French recipe in any form, but it tastes better. I wasn't sure if the cake recipe would take to being rolled, but it worked well enough. I used a half recipe and baked it in a parchment-paper lined baking sheet. I messed up right at the end of preparing the cake and added a full amount of boiling water, but I also messed up and cooked it for the usual length of time. Thankfully those two mistakes seemed to cancel each other out and it came out fine.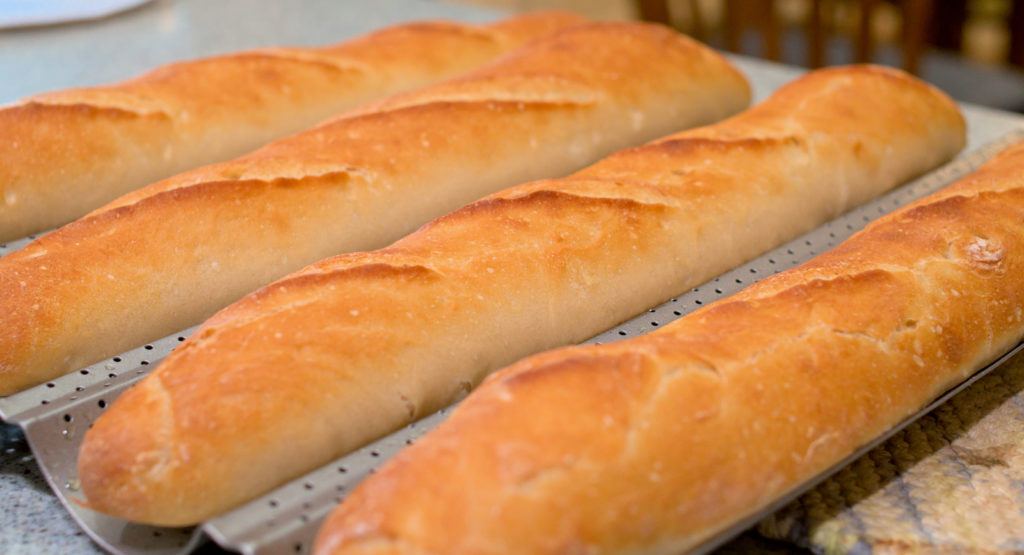 On Christmas Eve I spent the day baking fresh baguettes to eat with fondue, and rolls for dinner the next day. I also worked with the girls to make sugar cookies using dough I had prepared the day before. Jess baked a chocolate fudge pie.
The evening rolled in and we ate our now-traditional cheese fondue with a variety of dippings: fresh baguette (so good), vegetables, apples, & crackers. The recipe Jess came up with this year was, by far, the best yet and will likely become the go-to recipe in the future.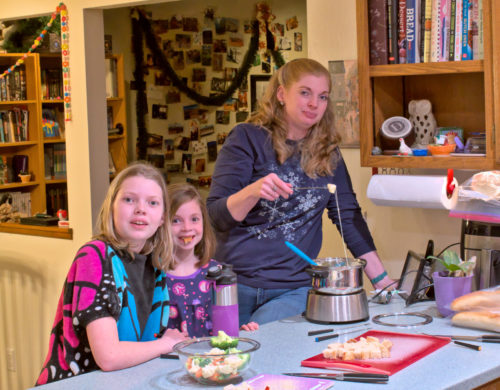 Then we each read a story in the living room in front of the faux-fire. I read The Polar Express, Corinne read a booklet Heather wrote last year, titled Christmas Is, about what kinds of things makes Christmas feel special to her (which includes: picking out a special tree, decorating the house, the Christmas chain countdown, driving around town to look at lights, and reading a Christmas Eve story [among others]), Heather read Winter Candle, and Jess read The Night Before Christmas. The cats joined us for the stories and Phoenix even let me get a picture.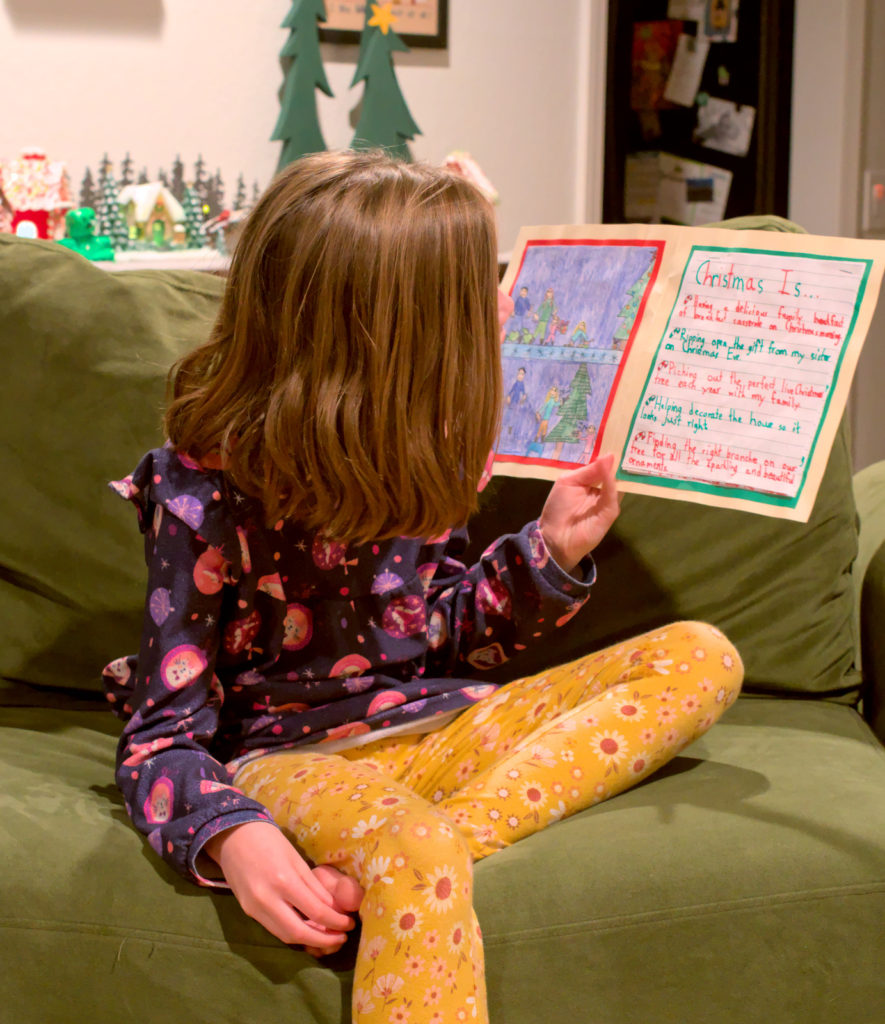 The girls each opened presents from each other (novelty socks and slippers!) before leaving out egg nog and cookies and heading to bed. And eventually the house was calm and quiet and the Christmas Magic happened.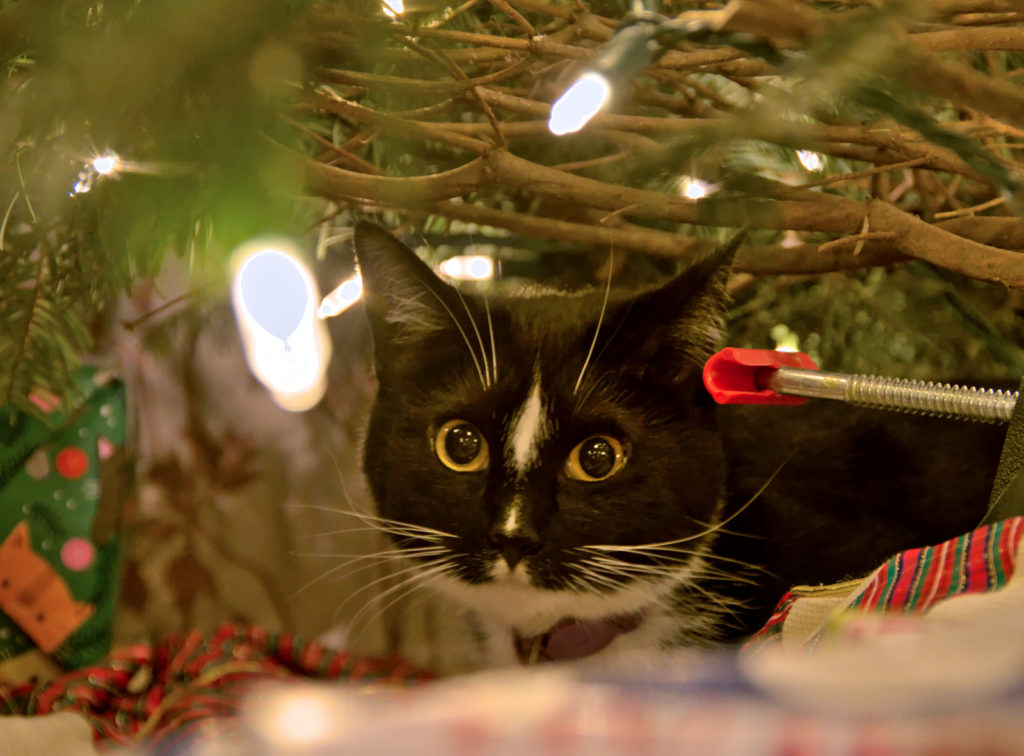 Christmas morning started in the dark with Heather waking us up to say she didn't feel well and had a headache. Then waking us up again a bit later to reiterate not feeling well and then she threw up. So it was a rough start. By that point everyone was up and moving and she felt much better after throwing up. We'd chalk it up to over excitement, but she also had a fever, which seem harder to fit into that narrative.
Anyway, she was feeling better so we got the show on the road at about 6:45am.