Along with rewiring the house (and re-arranging furniture to put Heather in what is currently the office) I wanted to get all the switches, outlets, wall plates, etc. in the house to a common style.
When we moved in there were white and beige items with varying styles of outlets, outlet covers, rocker switches, and toggle switches.  Now (except for the garage) all of the switches and outlets are a consistent style (rocker switches) and color (white).
Had to replace 4 bags worth of stuff: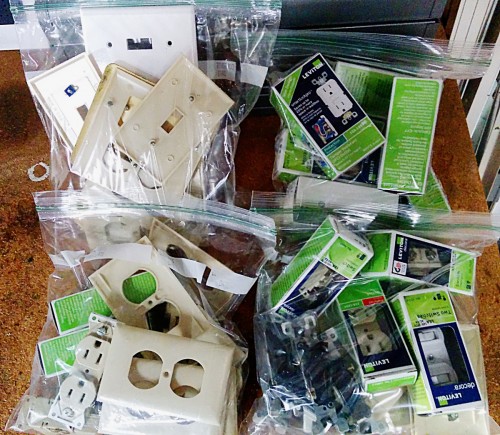 But now we have these:
Hooray!