On June 16 we started our big international trip. First time leaving the country for Jess, Heather, and Corinne.
Our original plan was to visit Montreal, but upon investigation (after being unable to find a hotel room for less than $800/night) the Canadian F1 Grand Prix was being held in Montreal that weekend and we wanted nothing to do with that insanity. So I redesigned our trip for Quebec City.
We started by driving up through Vermont and stopping at the Ben & Jerry's factory. We visited the flavor graveyard and played on the playground. They had just soft-reopened for factory tours, but this information wasn't available anywhere on line a priori and we didn't have time to hang around for the next tour. So we grabbed some ice cream before heading on our way. Corinne crunched on something hard in her ice cream which I jokingly suggested was one of her loose teeth--I was right--eep.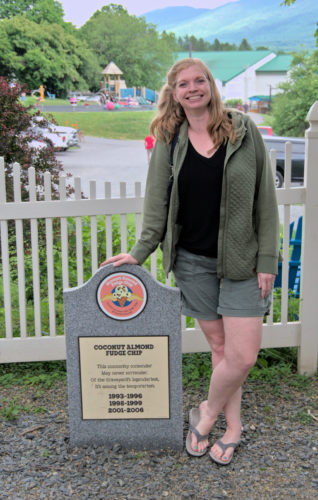 Not far down the road we stopped at the Cold Hollow Cider Mill for apple cider donuts and, of course, cider. Grandma and the girls played a game of corn hole.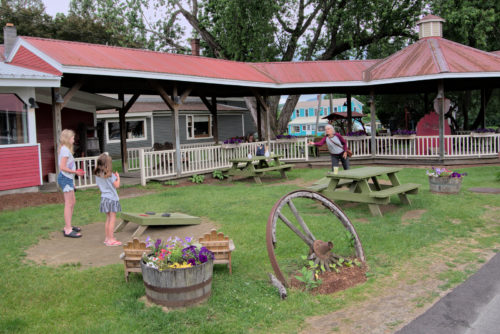 Then it was back in the van and off to the border. I'll note that while crossing into Canada we were asked about things like drugs and firearms. When crossing back into the U.S. we were asked about things like fruits and vegetables. Differing priorities....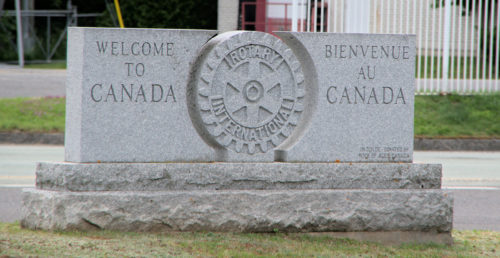 Having the most familiarity with French I did all the driving in Canada. It started fine, then about 30 minutes in a fierce thunderstorm rolled in. Driving in a downpour with lightning and thunder on unfamiliar roads in an unfamiliar vehicle where all the signs are in French was a rather stressful welcome. But we arrived at Hotel Le President in Sherbrooke successfully for our first night. Mom and I ventured out to a local burger chain, Harvey's, to pick up dinner and take it back to the hotel.