On Sunday, July 30, we went to the Magic Springs water park with the collected members of Jess' family. The high temperature was 100F and there was a Heat Advisory in effect--that's apparently just how we do amusement parks. Of course, for both Universal Studios and Magic Springs we had purchased non-refundable tickets weeks prior otherwise we probably would have reconsidered our plans.
The only pictures we have from Magic Springs is a few of the girls in the wave pool on tubes with Papa:
Along with the wave pool the girls enjoyed the lazy river and some of the kiddie slides.
Jess' siblings and families left on Monday and we spent the day resting at the house.
What vacation would be complete without some video games?
In the evening Corinne and I explored the grounds and found this odd plant that looked like nothing else around:
On Tuesday (Aug 1) Jess and her mom tried to go to a yarn shop in Malvern, but it was closed. They also got a tire-pressure alert on the rental car on their way and stopped somewhere to get it filled up.
A family of turkeys wandered across the property in the afternoon:
Once they got back from their failed excursion we went bowling. The alley's computer system had each player take a few selfies and then used those in the silly animations between balls. It was ridiculous and the girls loved it. After bowling we went to Freddy's for burgers and frozen custard.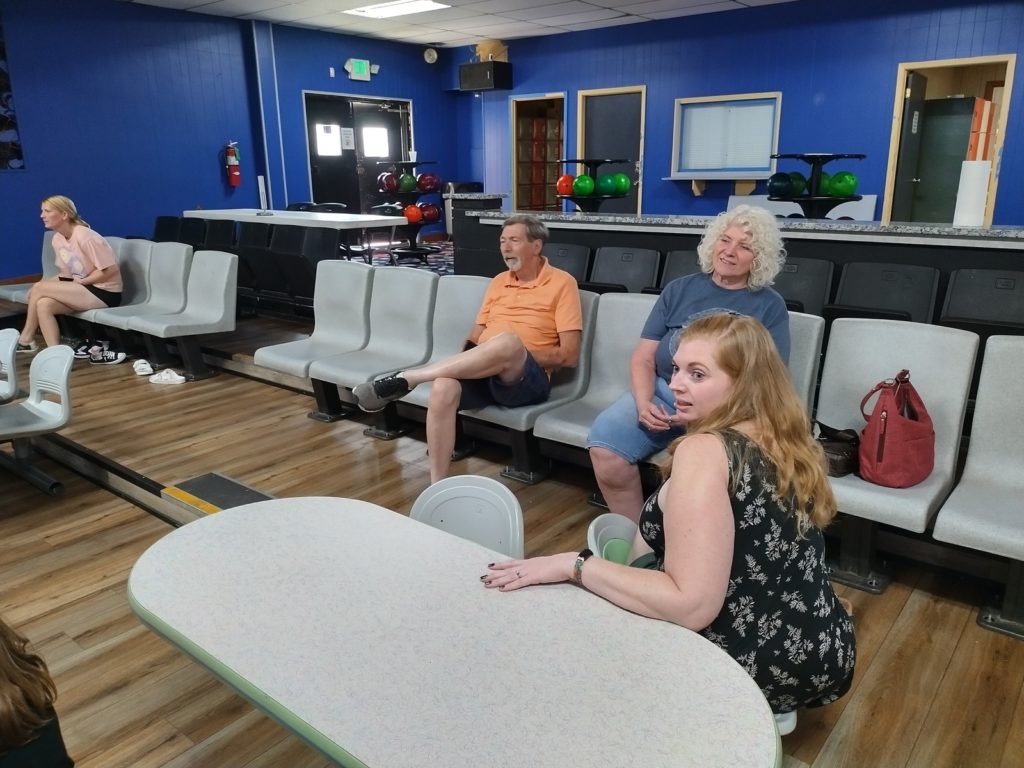 Wednesday we played Keep The Heroes Out and Jess and her mom went to a yarn shop in Hot Springs. The tire was complaining it was low again so we looked at it and found a screw and then I tried calling Enterprise a dozen times before getting through to ask them what they wanted to do about it. We could either wait and hope that another vehicle with 6 seatbelts was turned in that we could take or bring the car to the shop they contract with to get the tire patched. So Jess took the tire to the shop, which said they couldn't patch it due to the location, but then patched it anyways while they ordered a tire that would be in the next day.
On Thursday I planned to take the girls with me to get the tire replaced and then go to the Mid-America Science Museum. But the tire took over an hour for some reason despite having an appointment. And by then we weren't going to have enough time at the science museum so instead we got ice cream at Scoops and went back to the house.
At the house we played Zombiecide and lost. Then we scrounged for dinner and stayed up to do some star gazing. The big dipper was easily found and from there Arcturus, Vega, and Altair. We saw Cygnus and a few meteors, but not as many as I had hoped.
On Friday we went to a creperie run by a Ukrainian family that had emigrated to Belgium and then to the U.S. The crêpes were really good. And then we did go to the science museum and the girls had a blast. And it's a good thing we waited, because we spent four hours there. We watched their Tesla Coil show and their planetarium show.
They also had the Toytopia exhibit which we actually saw in Springfield, MA in April 2019 while we were out there for Dad's retirement party, but I apparently never wrote up a blog post about it.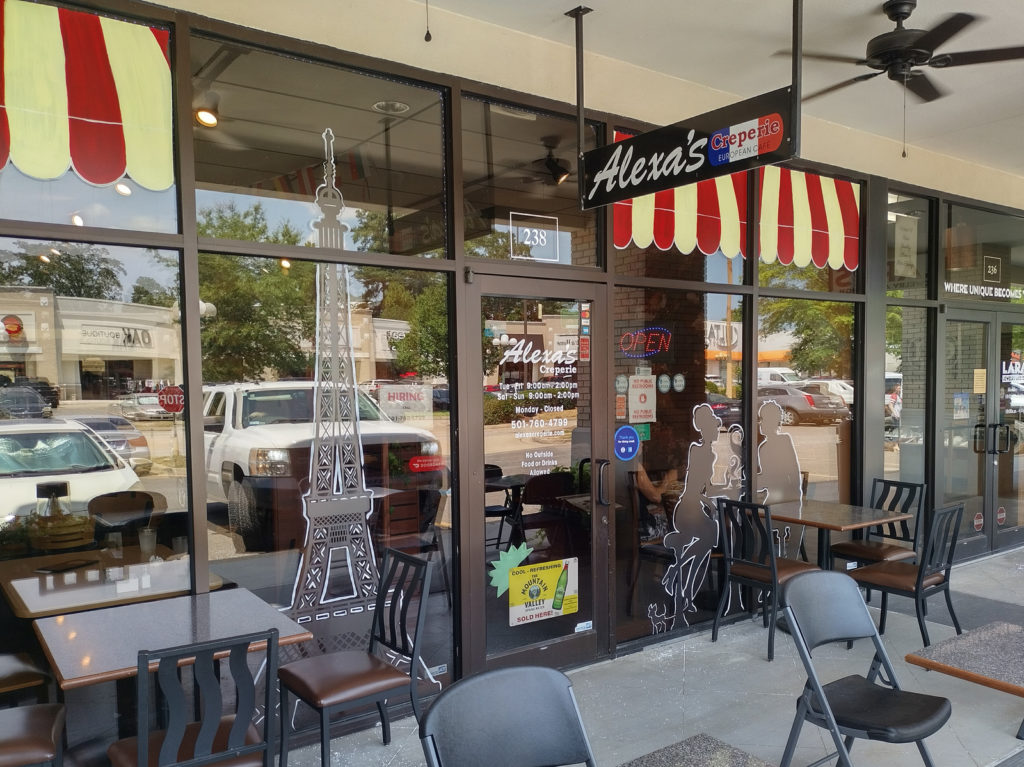 Then it was back to the house for Stuff Stacks for dinner. After the girls were in bed we played most of a game of Everdell.
On Saturday Jess went back to the first yarn shop that had been closed. So she's hit all of her goals for our trip.
On Sunday we took the girls bowling again. This time I took some pictures of the silly animations.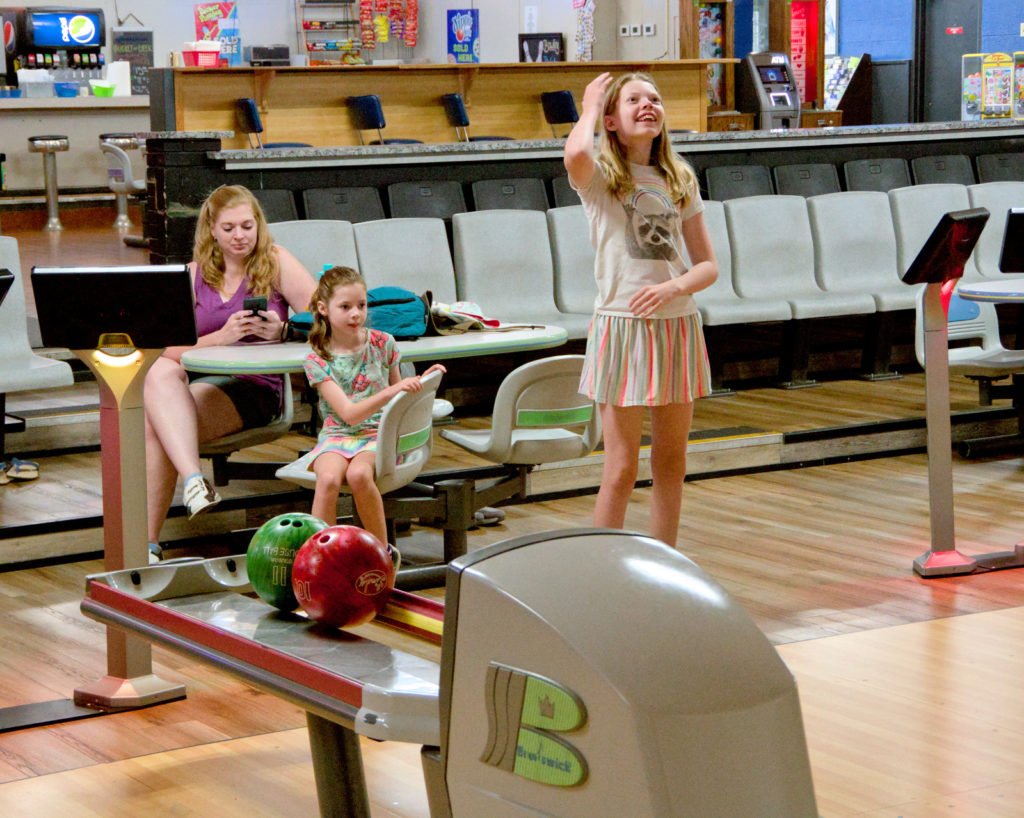 After bowling we went up the Mountain Tower. It is a tall tower built on top of a hill. The original one burned down. The second one was torn down because it was unsafe. Now there's this one. It's probably not worth the price of admission.
And after the Tower we met Jess' parents for an Alice in Wonderland themed escape room. It went fairly well except the last two puzzles we completed accidentally without understanding what we were supposed to be doing--which was pretty annoying.
We paused at one of the hot spring fountains on our way back to van. The water was indeed hot.
Sunday evening we finally finished our game of Everdell. I took the camera out to try the astro-tracer mode which took me a little while to figure out how to use and get the focus correct. By the time I had gotten it figured out it was late and I packed it in. None of the pictures are particularly interesting.
Monday we did nothing but hang around the house.
On Tuesday Jess and I went into town to see a pottery shop and then bathhouse row. But first we had to wait for the family of turkeys to cross the road:
We had lunch at the Ohio Club (renown for its illicit past and infamous guests). Then we bought some fudge and dropped off the rental car. Dinner back at the house and a game of Camel Up.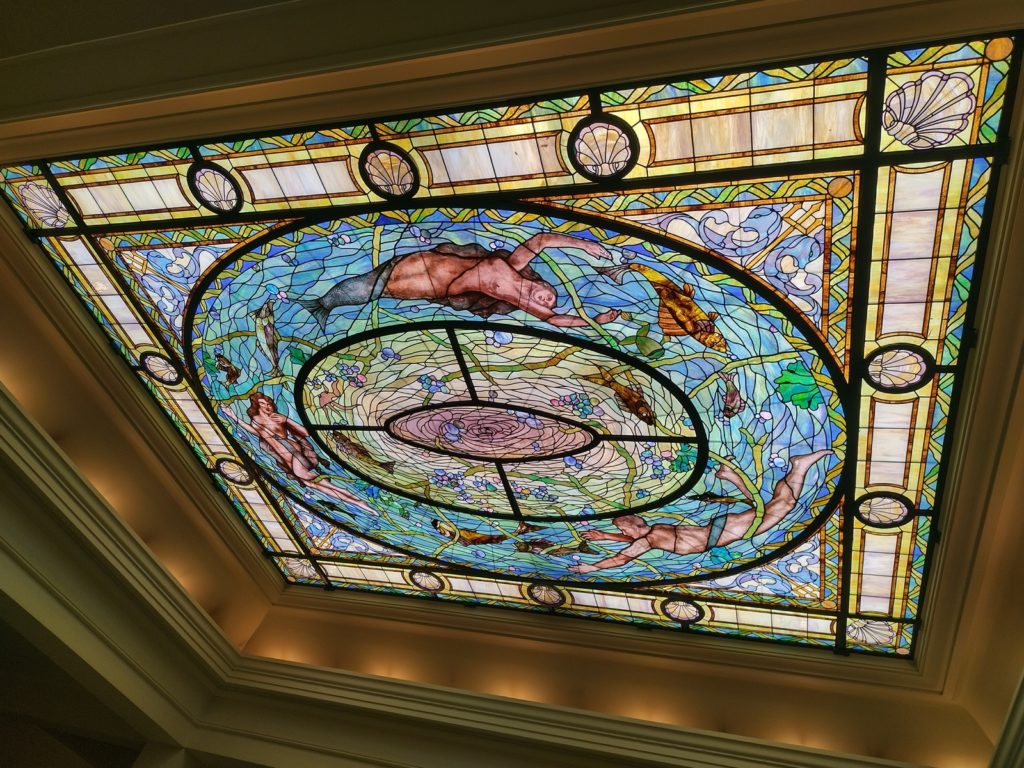 Heather and I worked on a 1000-piece puzzle of a dragon during our stay. But didn't finish. We got it almost halfway done.
Out the upstairs window we saw a family of deer at the far end of the clearing. They were fun to watch with binoculars, but the low light and far distance pushed the camera to the edge of its abilities to take a picture handheld. There are four--one is behind the tree on the right.
Early (4AM) Wednesday we got back on the train heading west. We climbed on board and went back to sleep, but got up again in time for breakfast.