I've been working on painting this figure from the "Gloomhaven: Jaws of the Lion" game a little at a time for several weeks now. The figure is 1.5 inches tall, so the detail work is pretty tough. This took about 13 hours worth of time. It looks somewhat less impressive in blown-up, high-detail photographs; so just zoom out and imagine it being quite small so the errors in detail are less noticeable.
Overall I'm happy with how it came out.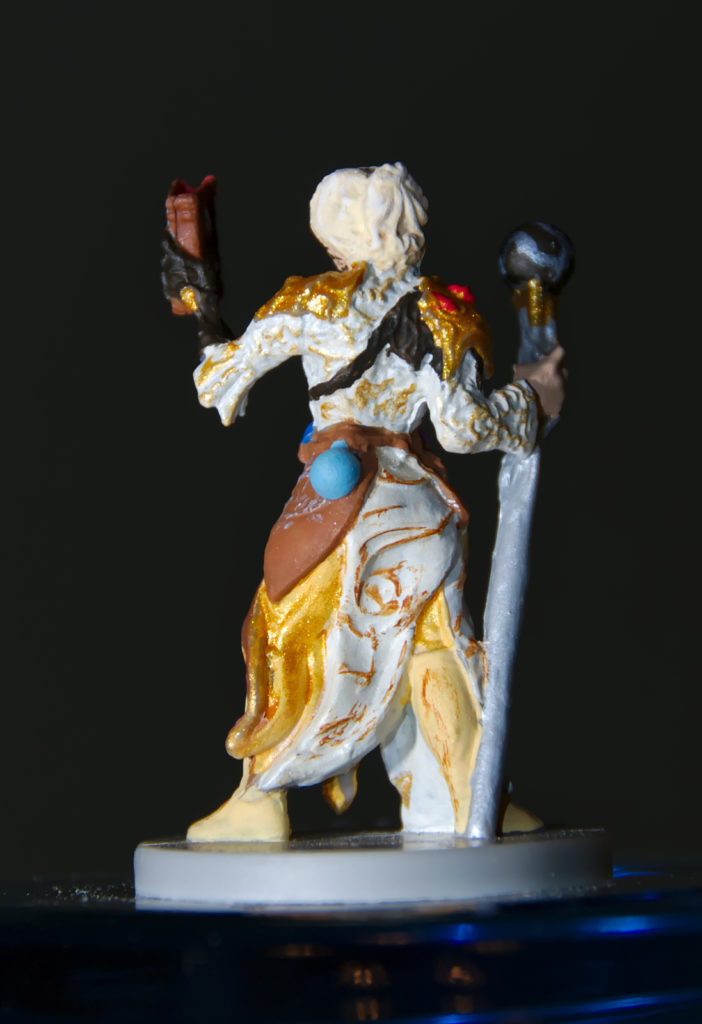 There are 4 characters in the game, so three more to go. This may be the most detailed one, but I painted it first because it's the character I'm playing.