On Friday, October 21st, Heather helped Grandma make sugar cookies and we went over to Dinosaur State Park and sifted out some fossils and rocks in the sluice.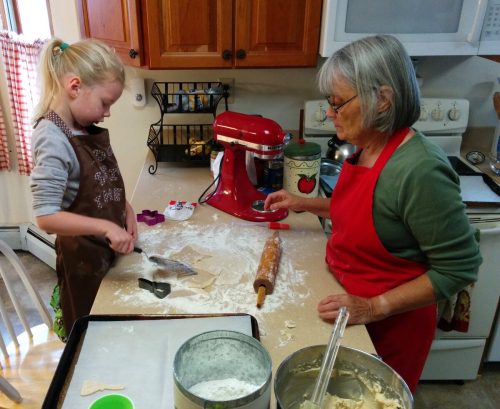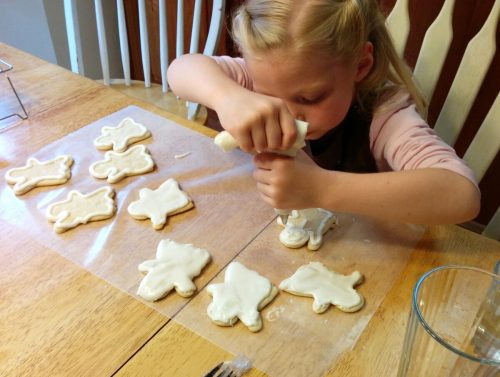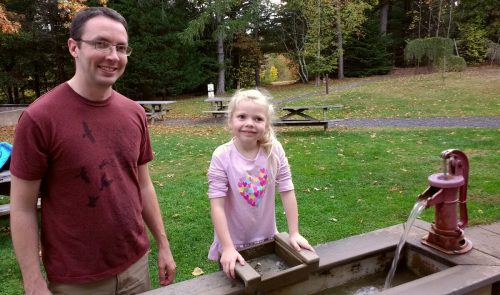 On the 22nd we had a farewell lunch at Dairy Queen:

On our trip back, during our layover in Chicago, the weather was clear and we went up in to the Willis Tower.  Up to the 103rd floor to go stand out in a box of glass: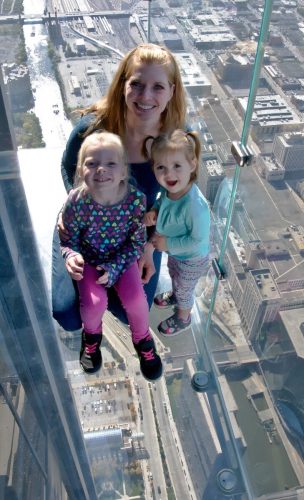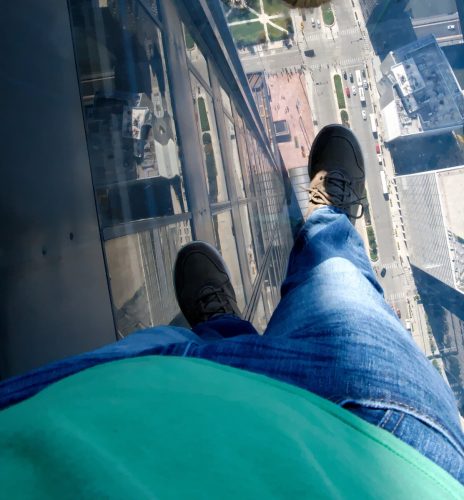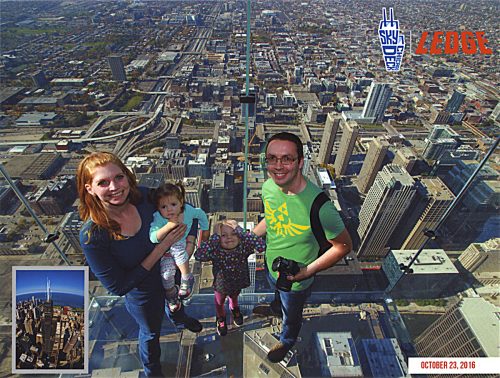 Then a couple more days on the train: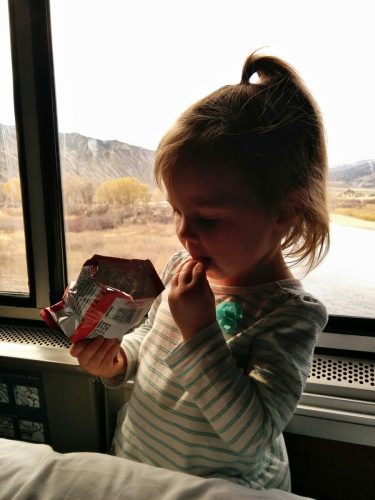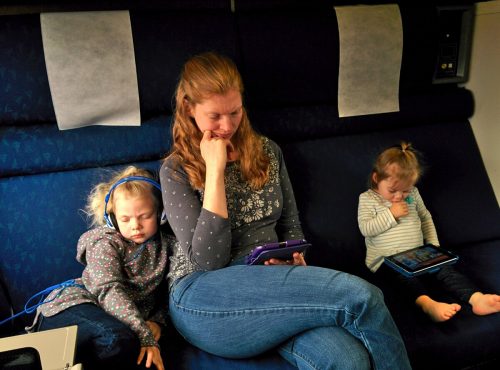 Heather woke up early 25th in desperate need of something to read.  So she read the passenger safety card: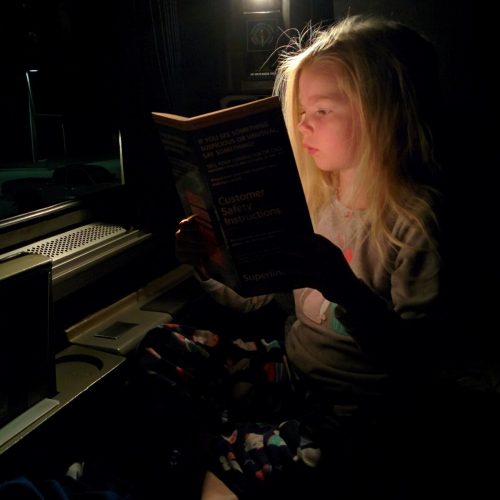 As we prepared to arrive back in Martinez we ventured out to the observation car, which was oddly deserted at this time.  I guess not many people take the train into Emeryville since the observation car is usually packed.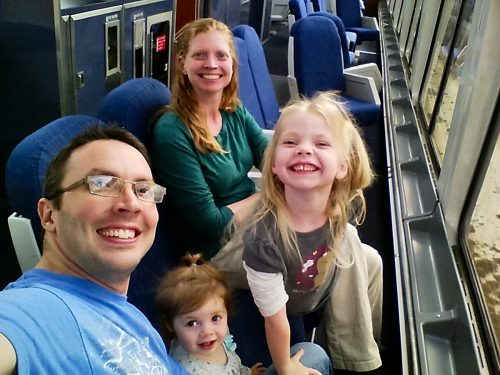 And with that, our trip was over.  We loaded back up in the van and drove home.