Heather was so tired she laid down on the couch and fell asleep in the middle of the afternoon. This has never happened before or since. In fact, later that day, she didn't believe it had happened until Kyle showed her photographic proof. (For the life of me, though, I can't remember WHY she was so tired! Some adventure with Daddy, I believe.)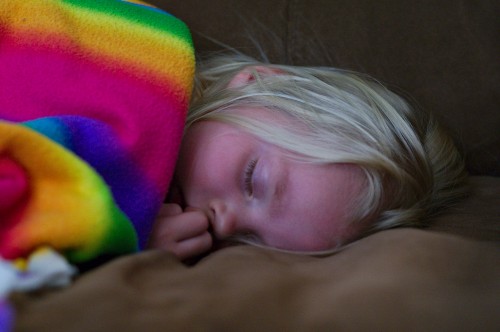 Heather spent an afternoon with our friends the Badgers. She got her nails painted for the first time!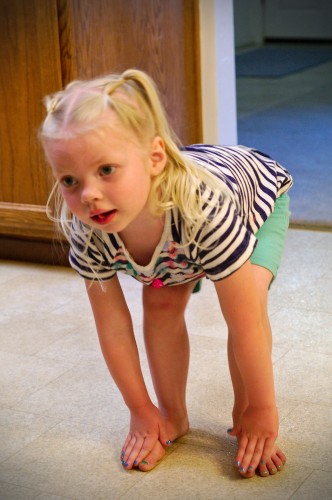 All dressed up in her recital costume for picture day: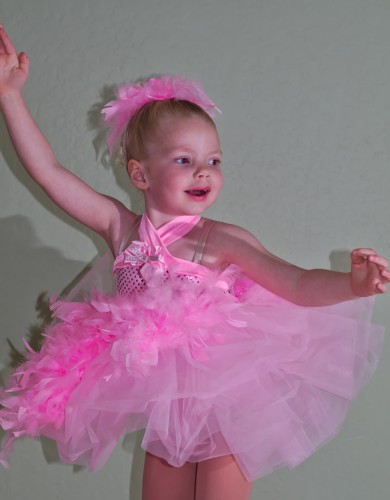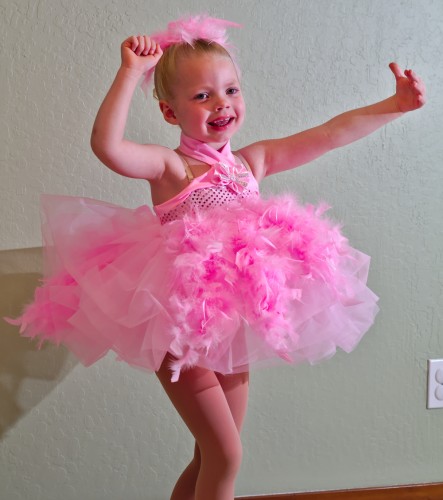 Awww, sisters!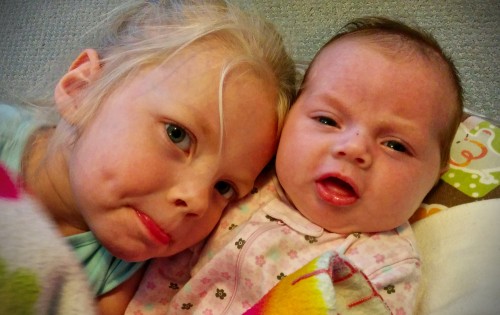 Heather and I got to do some sidewalk chalking one afternoon, and it was super fun. I drew a face, and she proceeded to add the digestive system ('cuz she's awesome like that). This is the only art I got a picture of, though: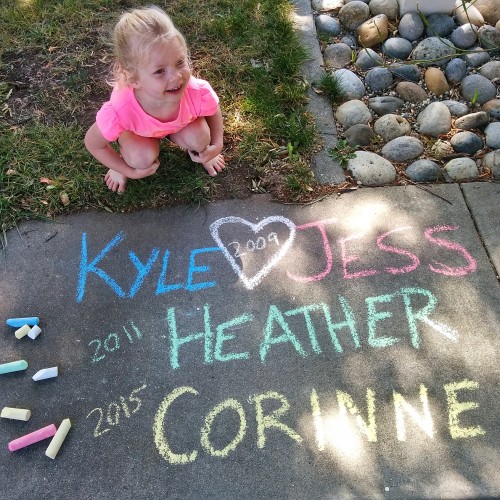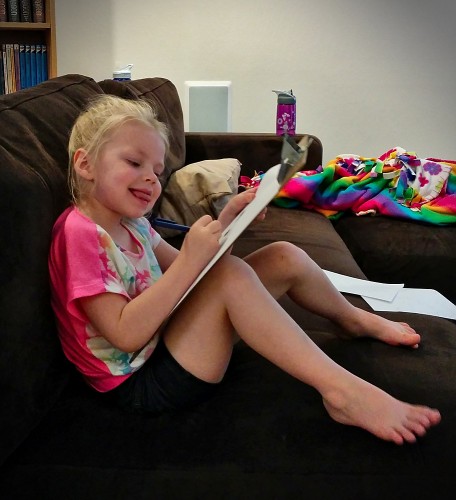 The girls and I went for a walk downtown, and Heather somehow ended up in the fountain. She thoroughly enjoyed herself, though, and has fond memories of our adventure on "the First Street."