I was taking some trash out and saw this guy sitting on the wall. So I tossed the trash, and zipped back inside to grab the camera.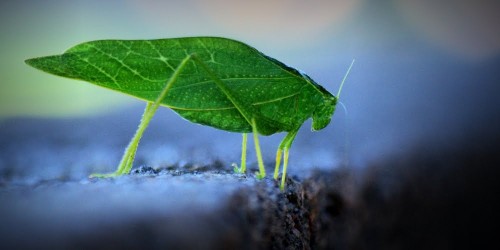 There wasn't a lot of light and I didn't know how long it would stay put so I used a large smattering of settings hoping that one would come out well enough. That's the best shot. Most of the others are too grainy from using too high of a sensitivity.
Anyone know what kind of bug that is? Mom, I'm looking your way.