We're finally getting caught up around the house.  So I can start blogging our big adventure.  Our big family adventure this year was a train trip to the East Coast.
We loaded up on the California Zephyr in Martinez, CA on September 30.  The Martinez station is fairly nice.  It seems to have been recently renovated and the parking is free.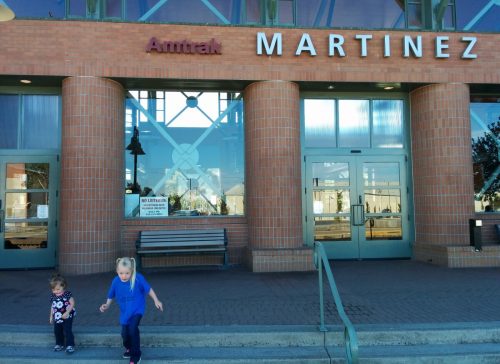 We booked a private sleeper room and a roomette since 4 people can't sleep in a single room (you could fit 4 in the "family bedroom," but then you don't have a private bathroom/shower).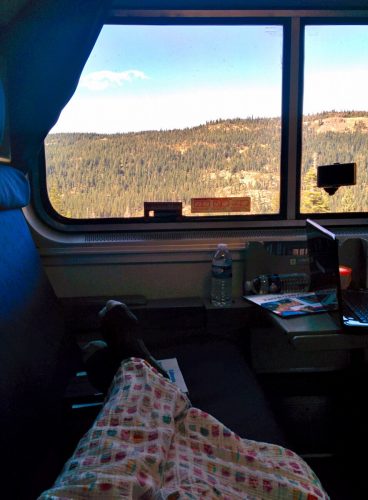 Heather was super excited to sleep in the top bunk.  She and I stayed in the roomette while Jess and Corinne stayed in the regular room.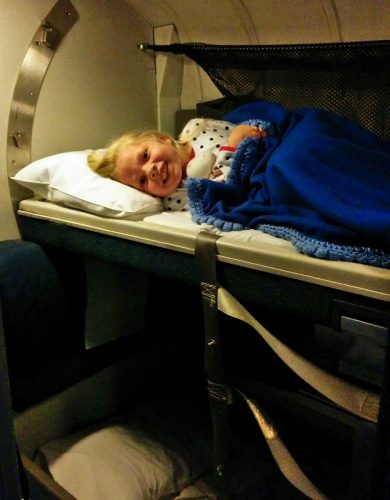 However, Corinne and Heather completely changed personalities / temperaments while on the train.  We called them "train children."  They were just...different.  We had a long stop in Denver so we got off the train to walk around a bit.  Which was when we decided maybe Heather was getting motion-sick.  So we bought some Dramamine for her, which helped her significantly, but she was still a "train child."
Meals generally involved Jess and I attempting to cajole some food into their mouths while they acted loony.  Watching shows on phones was about the only way we could get Corinne to sit still.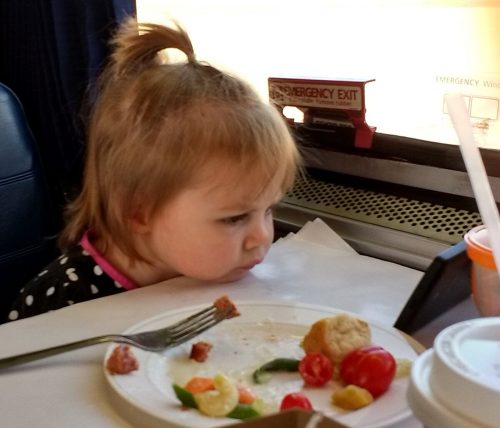 The California Zephyr runs to Chicago at which point we had a long layover before boarding the Lake Shore Limited out to Springfield, MA.  We took the opportunity to walk around Chicago for a bit.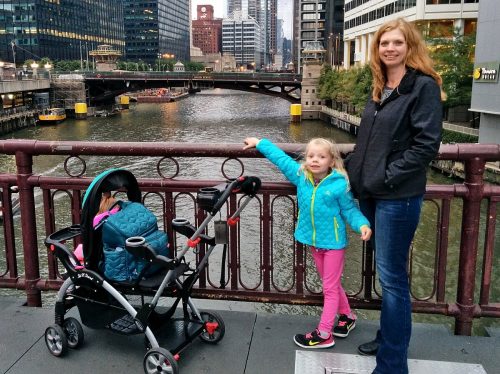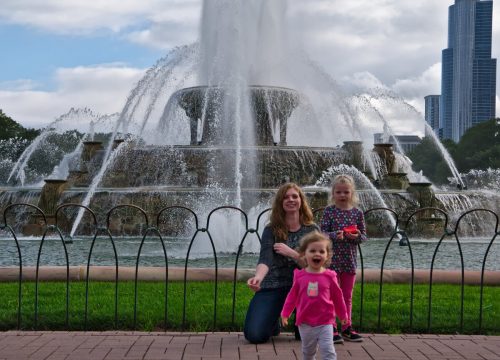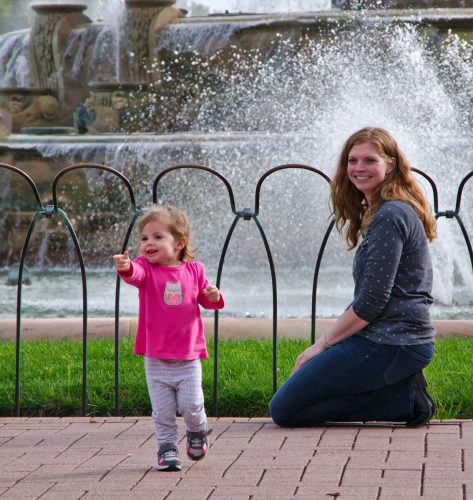 It was a bit cloudy so we postponed going up in Willis Tower (formerly Sears Tower) until the return trip.  But we did get some authentic Chicago-style pizza at Giordano's.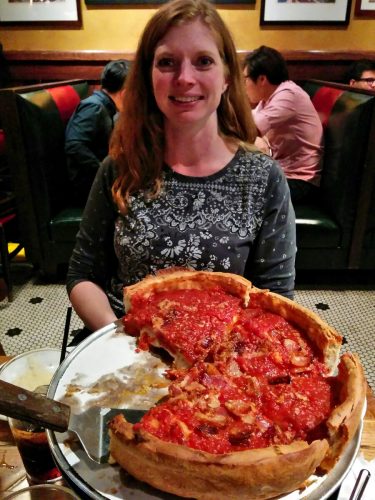 Okay, the perspective makes the pizza look bigger than it really was, but it was still impressive.
After dinner we hung out at the station--in the Metropolitan Lounge and wandering around to stretch our legs.  The newly renovated Metropolitan Lounge is quite nice with plenty of space.  The dedicated "Kids Corner" was very helpful in keeping the girls contained and entertained.  I also took the opportunity to use their new showers which was quite nice.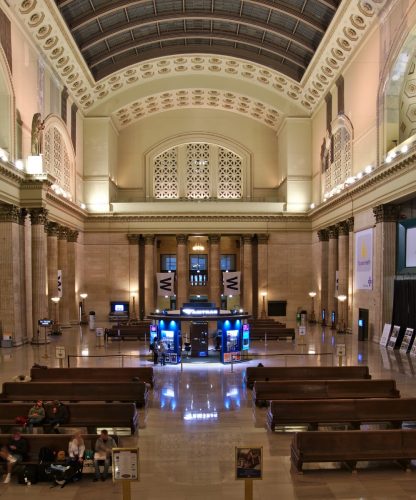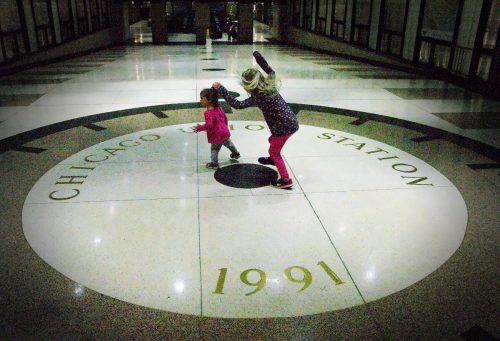 Our train out of Chicago didn't leave until 9:30pm, so the girls were pretty exhausted, but we got them changed in to pajamas before boarding so they could go straight to sleep.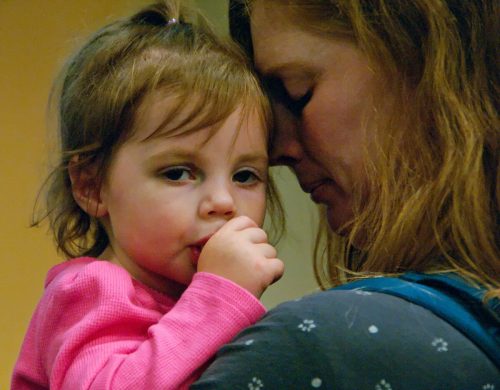 Then it was on to Springfield.  Mom and Dad picked us up at the station and we were glad to be in New England and off the train.
A big difference between this trip and the one we did in 2011 was the timeliness of the trains.  Amtrak must have worked out a new agreement with the freight companies or something because we were almost always either ahead of schedule or on time.  Maybe I'm mis-remembering, but it also seemed like last time we always waited at every station until the scheduled departure time.  But this time I think if the stop didn't have a real station (meaning people couldn't show up and buy a ticket at the last minute) the train would leave as soon as all expected passengers had deboarded/boarded; which really helped with the time performance.