On the 30th we worked on carving our pumpkins. Which means I worked on carving pumpkins since everyone else thinks it's too gross cleaning out the inside of pumpkins.
Heather developed a cat-like design for her pumpkin. And Jess helped Corinne with a friendly-face design for hers. My design comes from the recently released game "Untitled Goose Game" in which you play a goose that terrorizes the neighborhood. Honk!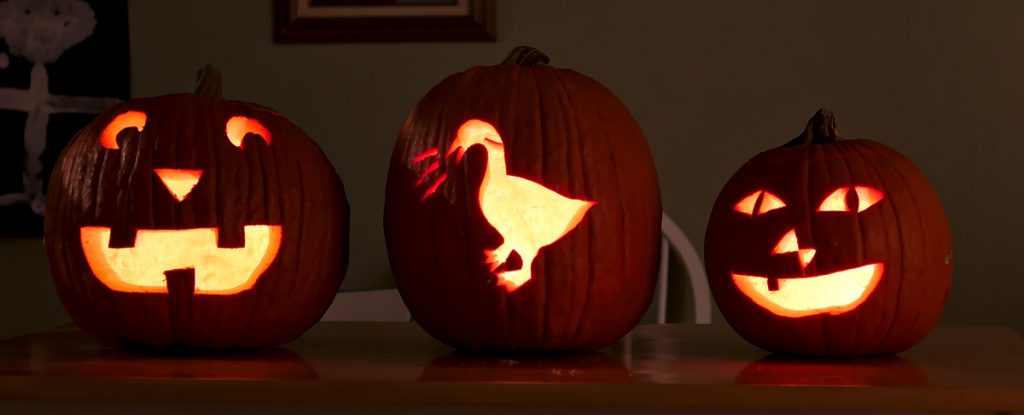 And costume pictures: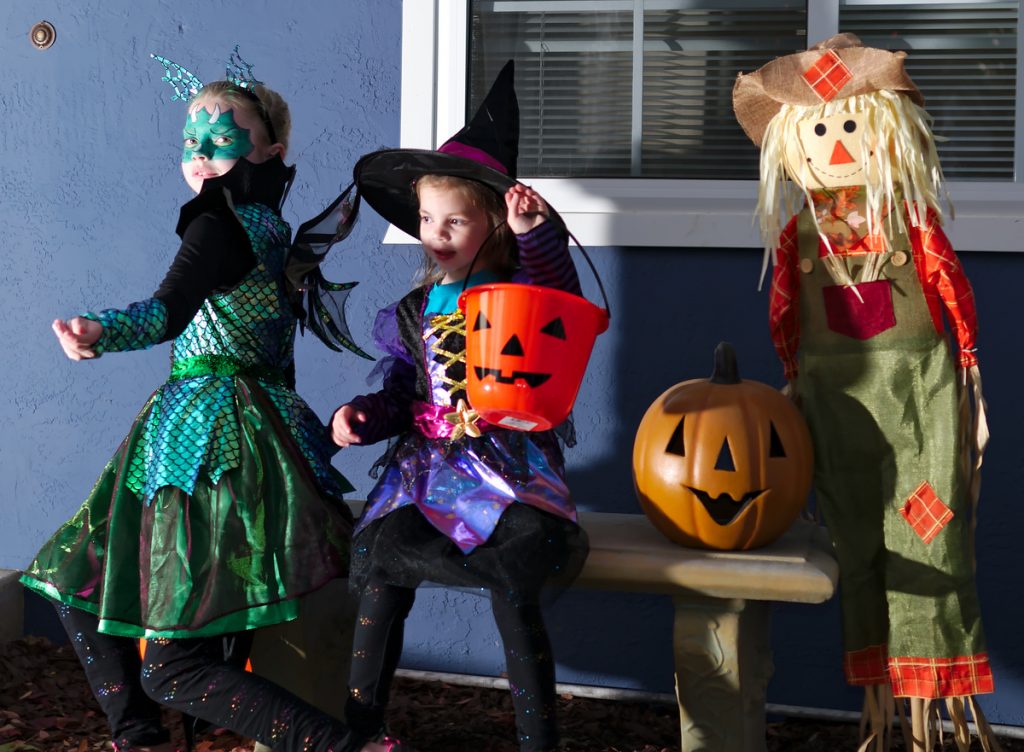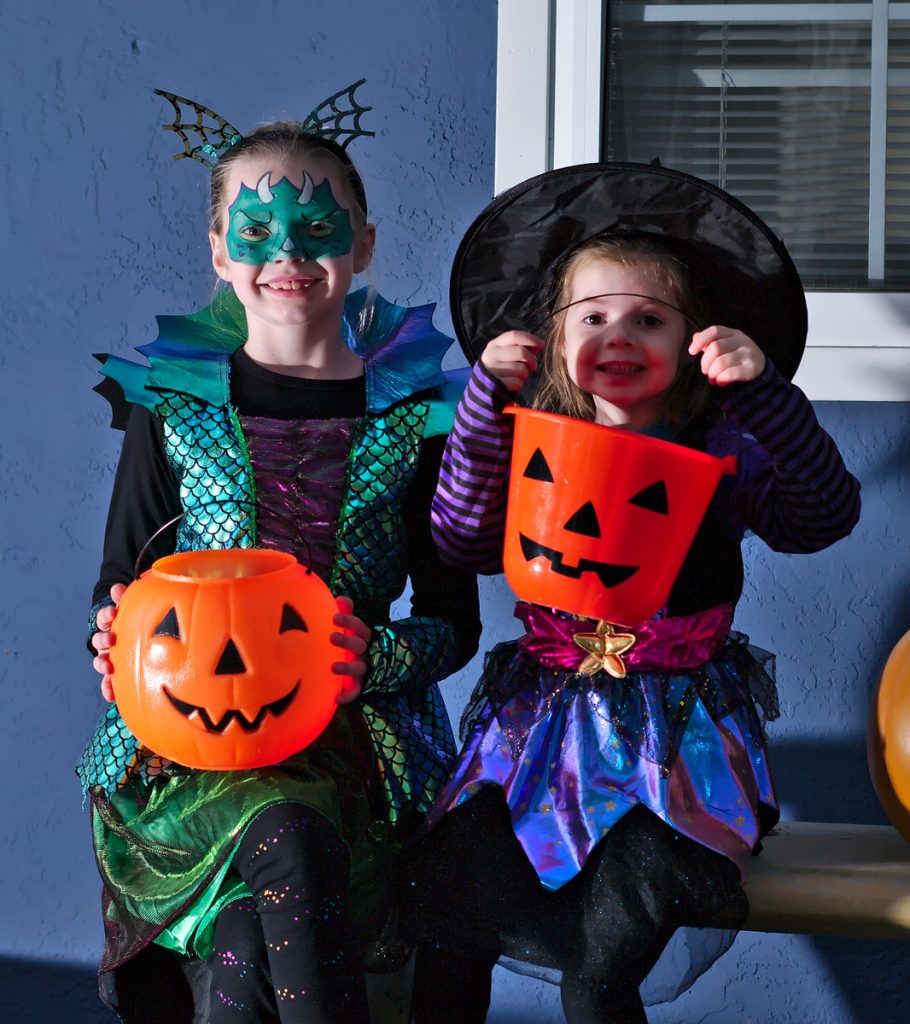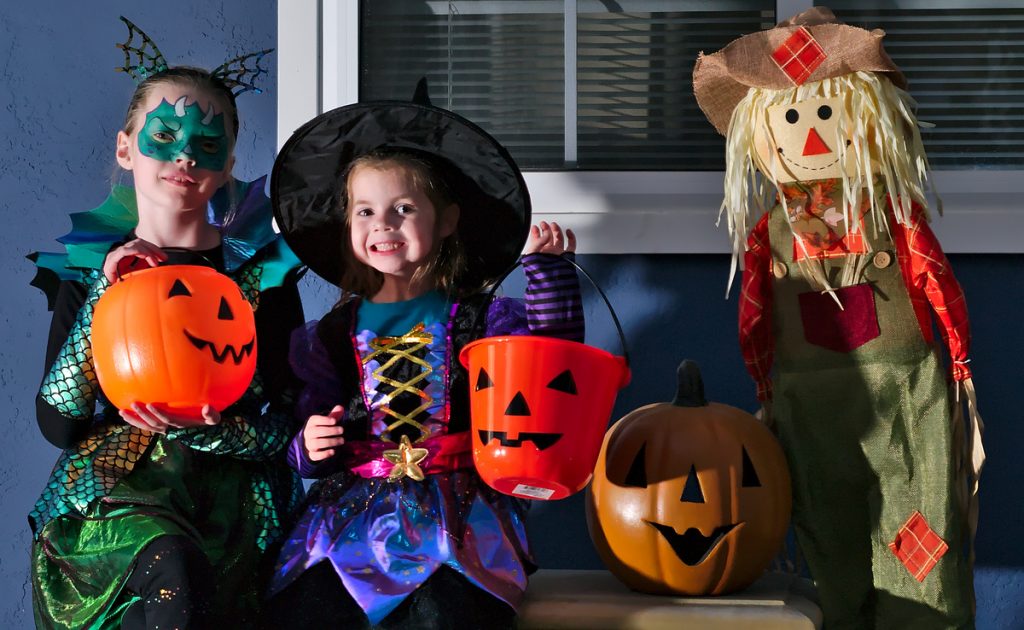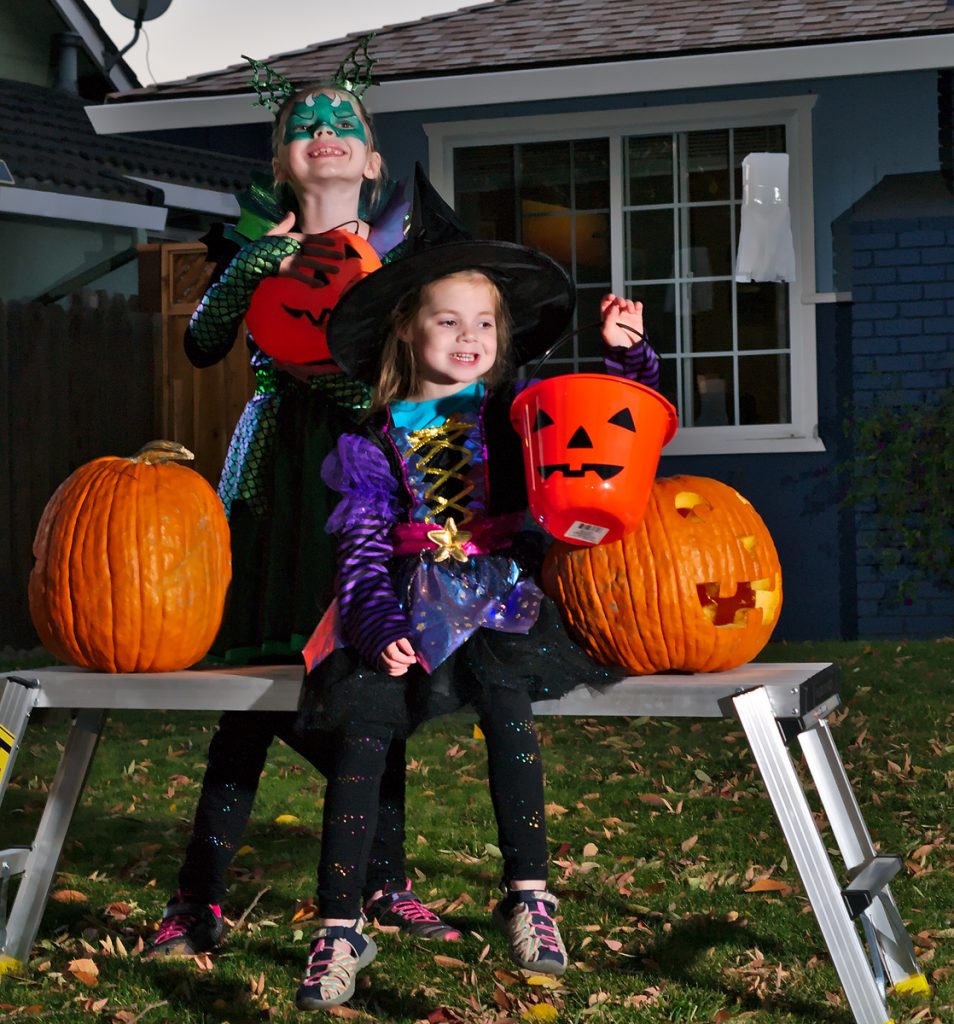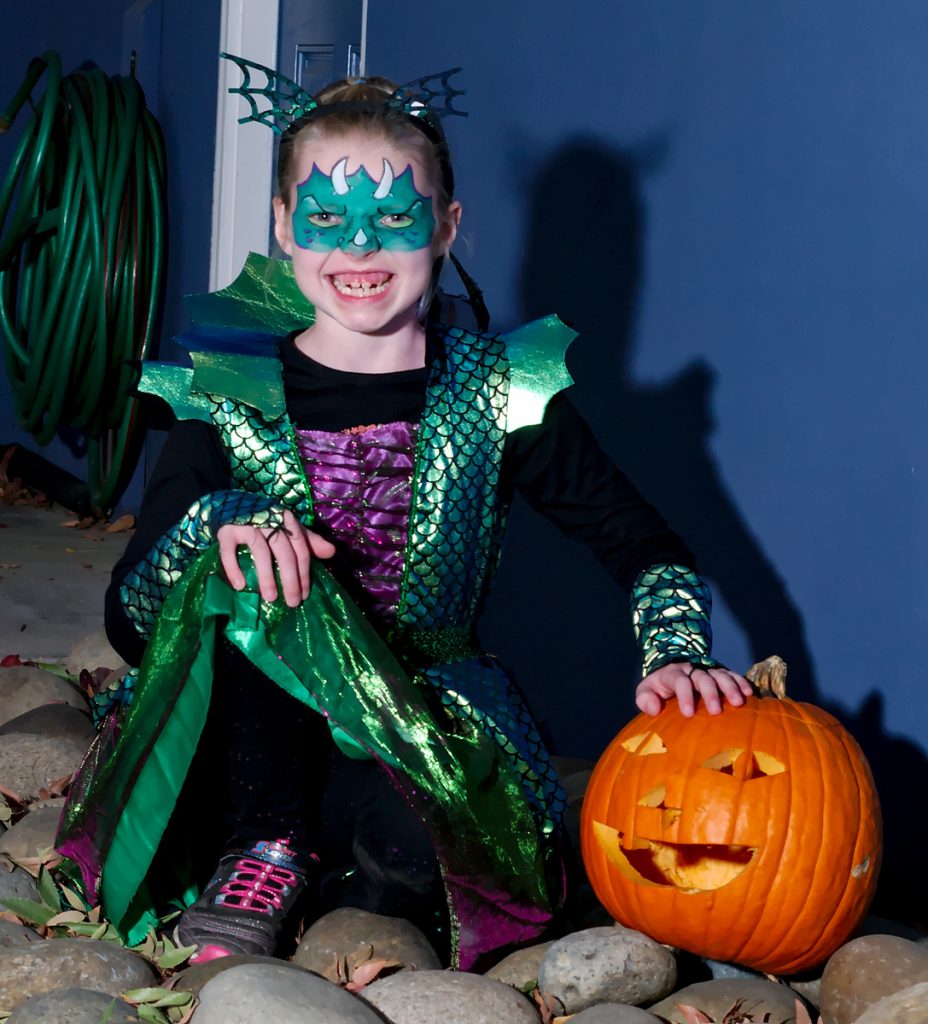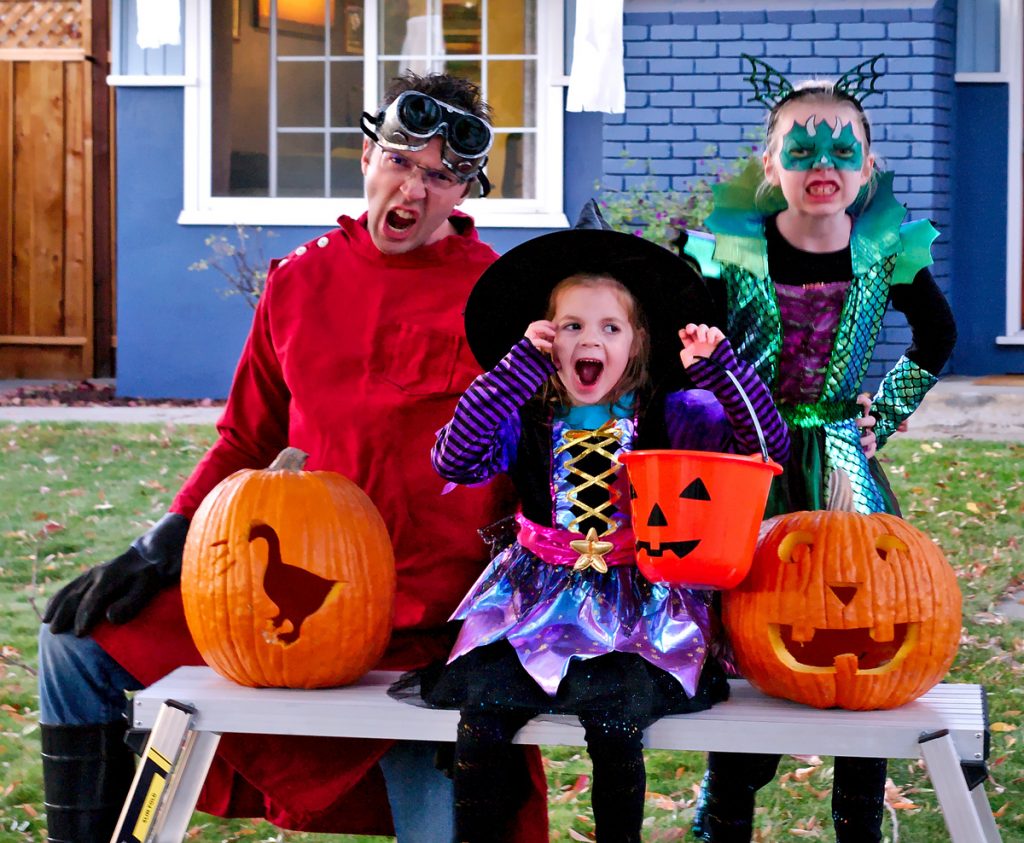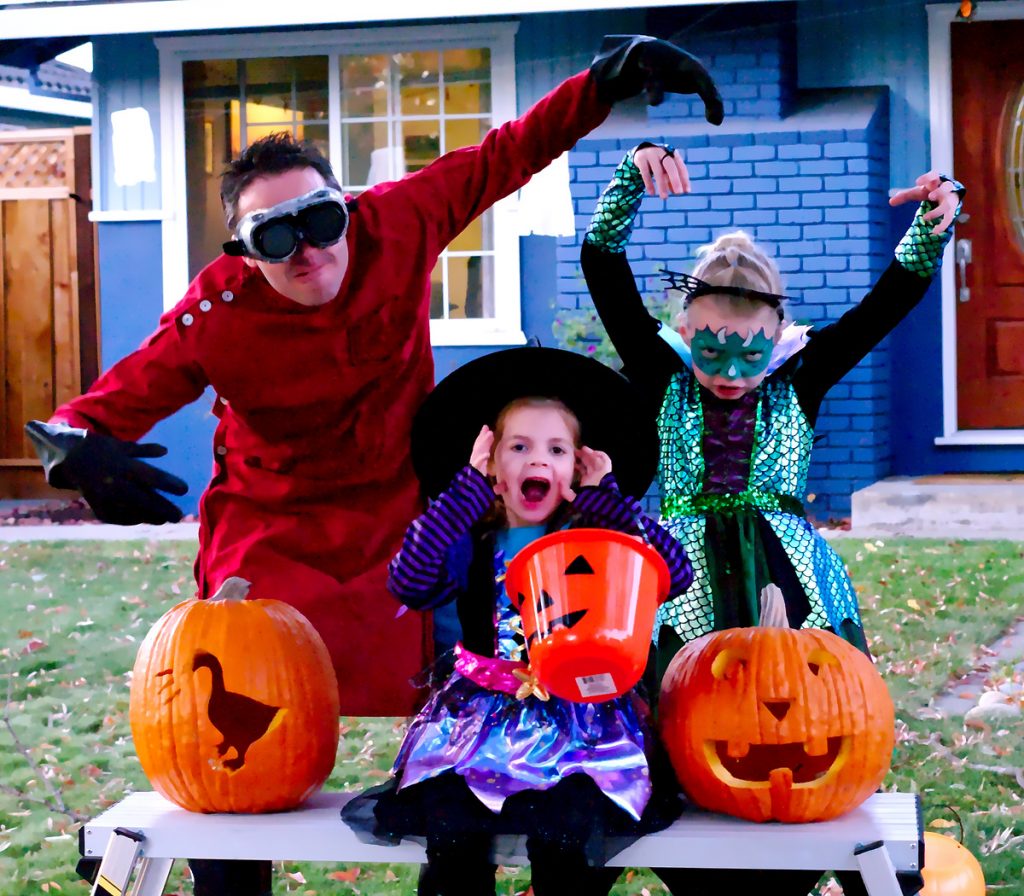 We started trick-or-treating at 6:30. The neighborhood seemed to get busiest around 7:15. Heather was scared of any decoration that looked like it might have the potential to move suddenly. Corinne was scared of any house without any decorations. But we made it down one side of the street, back up the other, and then back to the house. Then the girls were exhausted and Heather helped hand out candy while getting ready for bed (seems to be her favorite part of Halloween).