Sometime last year Heather had asked if she could help with the next birthday adventure. So as Corinne's was coming up I asked if she still wanted to help. She was very excited to plan an entire adventure for Corinne.
Heather was sick the final weekend before Corinne's birthday, so Jess and I ended up assisting with final prep work. But, in general, the entire thing was Heather's design with some consulting from me to smooth out rough spots and clarify tasks.
It all revolved around a story book which Heather wrote and assembled. The book provided the narrative and character interactions and Corinne was instructed to turn to specific pages during the adventure to continue the story.
The overall theme was a My Little Pony adventure. She helped each of the ponies with some task which provided her with clues to the encoded message Pinkie Pie found where Corinne's presents were supposed to be. Once all the clues were collected it became clear that Queen Chrysalis had ordered the presents taken. With the assembled ponies and the collected elements of harmony she was able to defeat Queen Chrysalis and recover her presents.
Reading the introduction in the story book: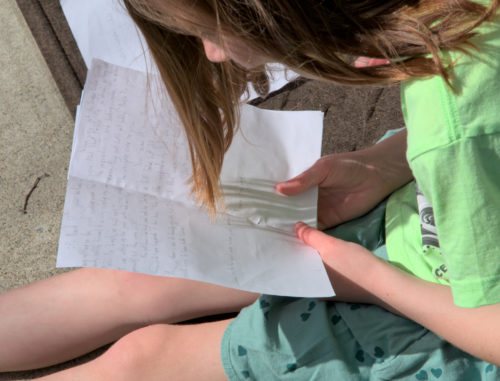 Baking a cake with Pinkie Pie revealing the first 2 clues to the coded message: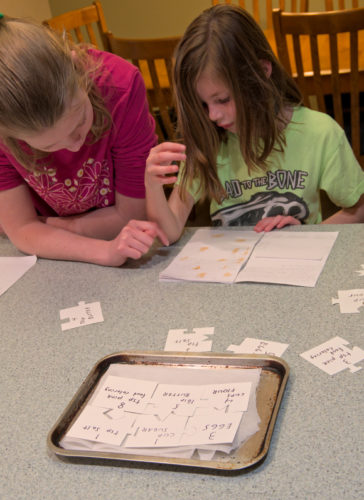 Helping Fluttershy rescue stranded animals revealed the number 13 which was the next page in the adventure: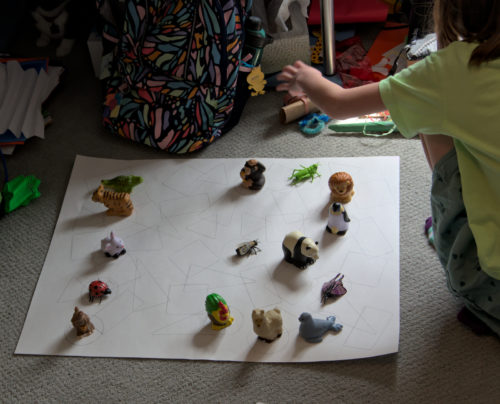 Apple Jack needed her baskets, but couldn't remember how to disable the anti-pranking alarm system. Corinne needed to retrieve them without touching the streamers and found a note with more clues.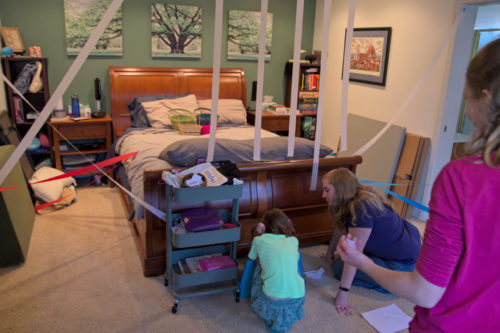 Rarity couldn't remember the combination to her lock where she kept her notebook and Corinne needed to sew the pattern which Rarity created as a back up. Once sewn, the pattern marked the numbers 3-1-7-8.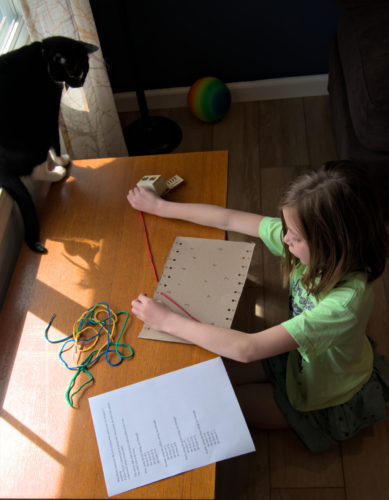 She also needed to clear the clouds that Rainbow Dash forgot to take care of, which recovered another clue and Twilight Sparkle knew a book with helpful information in it (not shown).
Queen Chrysalis was confronted at her hive (in the backyard) and the presents were recovered from the bench.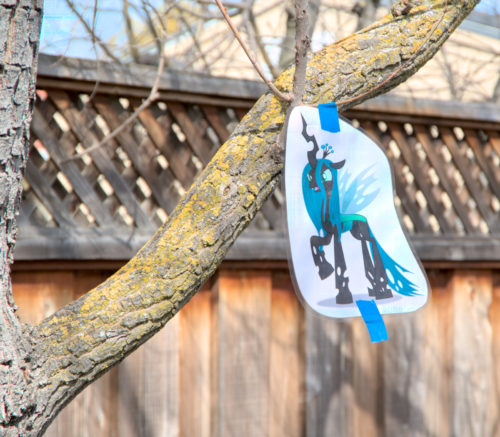 Then it was time to open presents! At the moment she is all about Squishmallows and reading.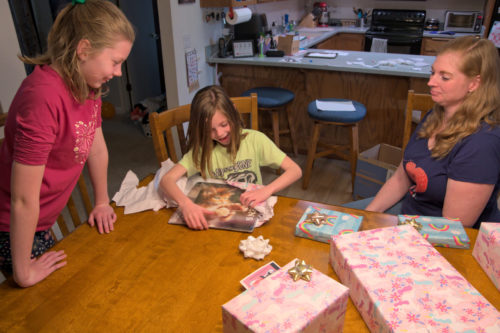 We went to dinner at her choice of restaurant, which was Taco Bell. And after dinner, cake!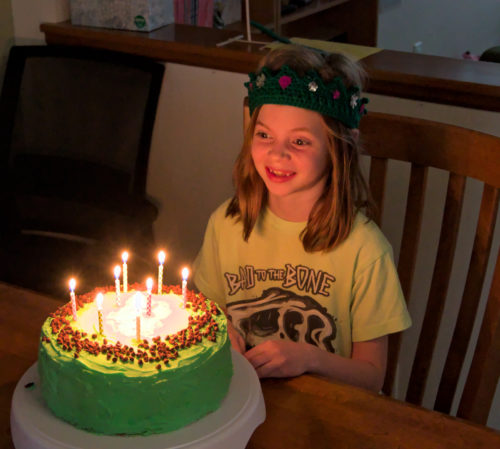 Jess whipped up the crochet crown for her to wear to school since she didn't have anything super green to wear and wanted something.