We knew the house was in need of a new roof when we bought it.  And we had been hoping it would make it through a couple of years before becoming a real problem.  Luckily it did.  In hopes that it will rain again around here sometime we wanted to get it replaced before winter.
Here's the old roof just as work began.  It was installed around the time I was born, so it held up well.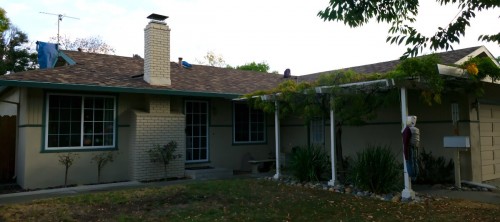 Both layers of the old roof are gone (asphalt shingles over cedar shakes) along with the original sheathing: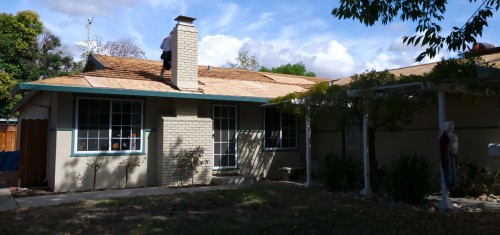 The new radiant-barrier OSB sheathing is going on here.  It's supposed to have some pretty dramatic energy-efficiency properties.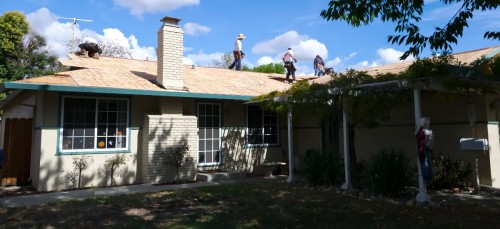 Felt paper is starting to go down.  And you can see the hose they used to blow more insulation in to the attic.  We upped it to the current recommendation of R-38.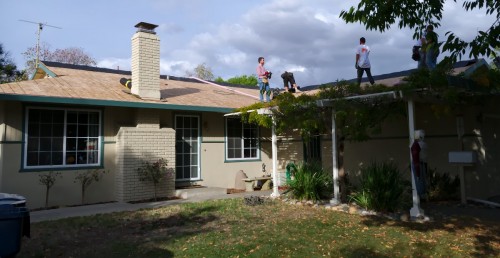 All Done!  We used CertainTeed Landmark Solaris Platinum shingles in the Santa Fe color.  They have a high solar reflectivity and thermal emissivity ratings.  So supposedly they will absorb less heat from the sun allowing the attic space to stay cooler.  When combined with the upgraded insulation, the radiant-barrier OSB, and the new ridge-venting along the entire house these upgrades are supposed to save us over $500 a year in heating and cooling costs.  This was calculated using Oak Ridge National Laboratory's Roof Savings Calculator.
The energy efficiency upgrades cost about an additional $5000, so they should pay for themselves in about 10 years and then be free money for the remainder of the roof's life (it should have at least a 30-year life).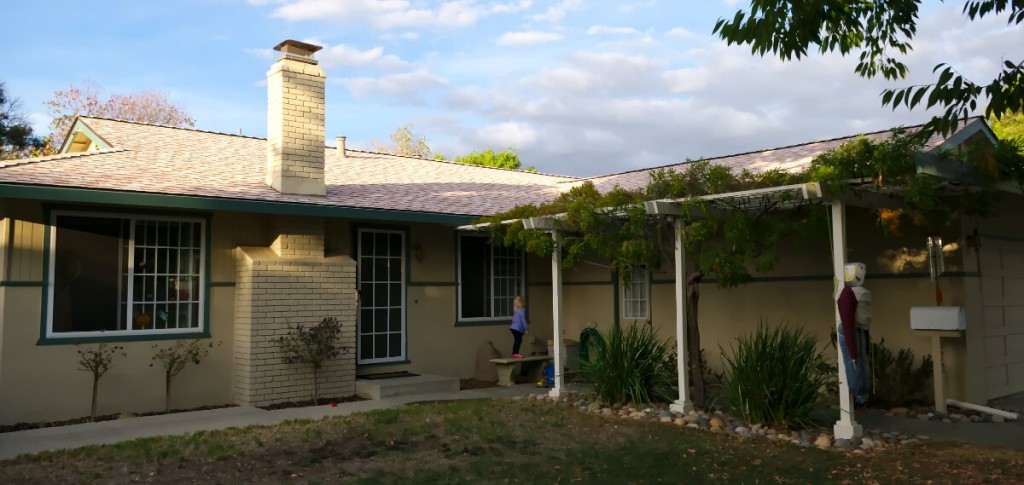 The work was done by Sonrise Roofing out of Fremont.  We selected them based on reviews and ratings from Consumer's Checkbook.  We had them and about 5 other companies provide bids.  Then we selected Sonrise based on their reputation and warranty.