For the past couple of weeks Mom and Dad have been wandering around the western states and last weekend we met up in Columbia, CA.  It's technically a State Historic Park, but it's still an actual town too.  The main street and surrounding area is a preserved gold-rush era mining town (though they have paved the road).
But, before we talk about the town, let's back up a moment to the night before.  The only arrangement we'd made with Mom and Dad was to meet them in Columbia Friday morning.  Then Jess and I decided drive out Thursday night to give us a better chance of getting an early start in the town before it got too hot (forecast was for over 100 F).
I called the hotel at which we had booked a room for Friday night, but they were sold out for Thursday.  So I found another hotel a couple towns over and booked a room there.  As it turned out that was where Mom and Dad were staying.
We left town late Thursday evening to avoid sitting in traffic (it was going to be a ~1.75 hour drive already).  Heather eventually fell asleep and we pulled in to the hotel's parking lot around 10:30pm.  After groggily working her way up the stairs to our room, Heather was startled by Mom stepping out of the room right next to ours to say, "Hello."  Turns out, grandparents popping out of doors unexpectedly late at night was not something Heather was going to tolerate.  She pretty much lost it.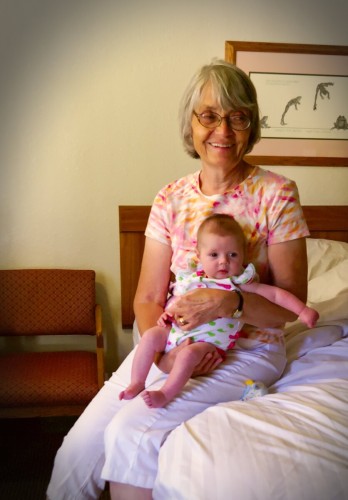 Anyway, we eventually got to sleep and Heather was somewhat less wary in the morning.
In town we had a blacksmith put our name on a horseshoe (this was something Jess was super excited to do):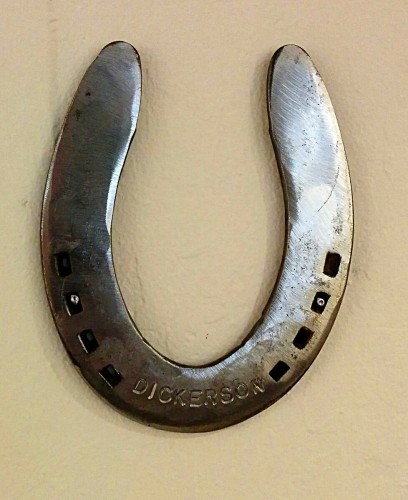 We also did candle dipping (again, something Jess was super excited about):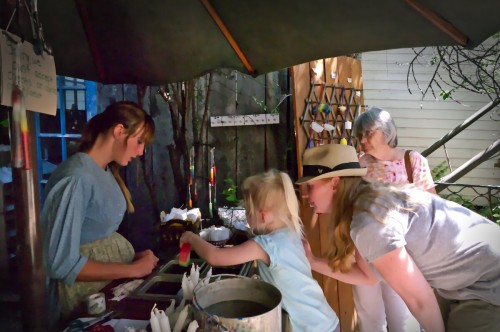 We had lunch at one of the restaurants (with sarsaparilla) during which Heather had a few meltdowns; heat and hunger didn't combine well for her.  As it turned out, we then left Heather's water bottle at the restaurant and didn't notice for several hours.  When I went back to get it the worker greeted me with, "Oh yeah, you had the screaming blond-haired girl.  She was memorable."  Yah....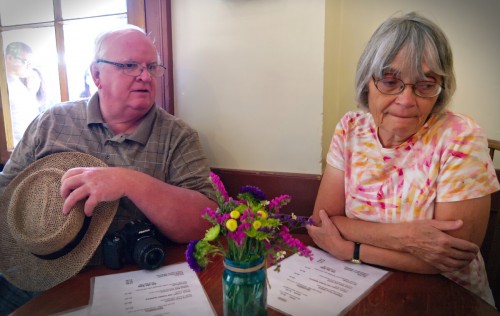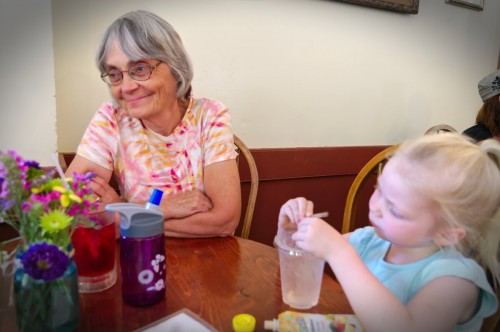 We took a stagecoach ride which was set upon by a bandit: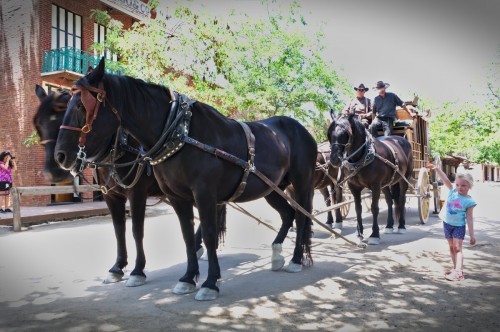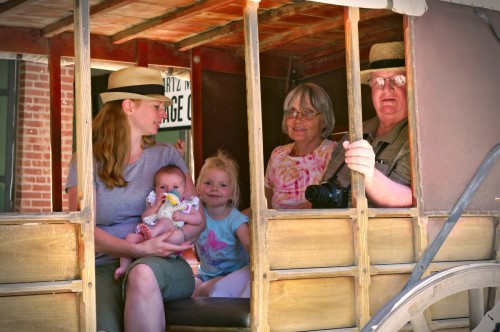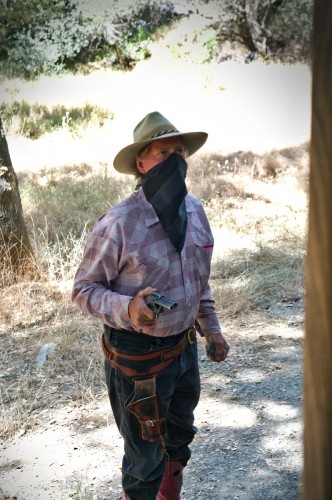 Heather panned for gold.  She found some rocks, which she declared to be her treasure, but nothing of value.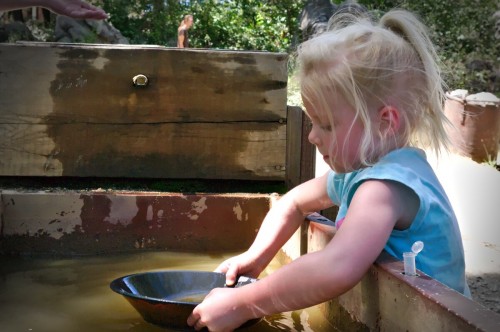 And we had some ice-cream to cool down from the heat: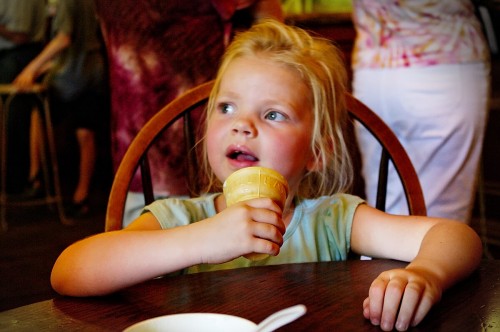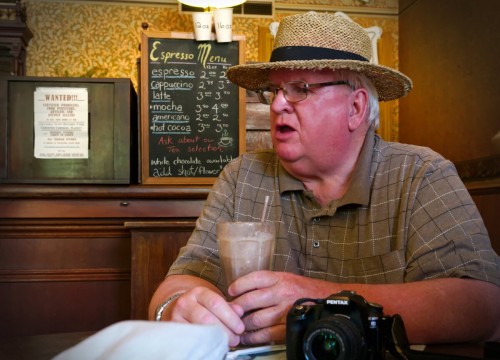 And Heather enjoyed spending time at the antique bowling alley: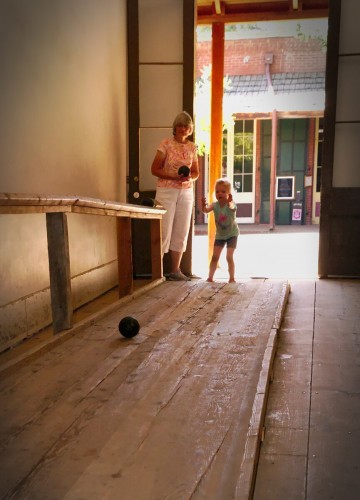 It was a good time.  It was hot, but most of the buildings were air-conditioned and the old trees along main street provided nice shade.
Apparently the real secret is to go during cooler months and rent one of the cottages (there are cottages and hotel rooms available only through the ReserveAmerica system as they're run by the Park Service).  The cottages don't have air-conditioning, but they seem to have plenty of room and are reasonably priced.
Bonus pictures: