After celebrating Corinne's birthday at the very start of the quarantine I honestly didn't think we'd still be quarantined by the time my birthday rolled around. But here we are.
I started my day by working in my closet. Then lunch in the kitchen and back to my closet for more work. Very exciting.
Once I was done with work, I opened presents: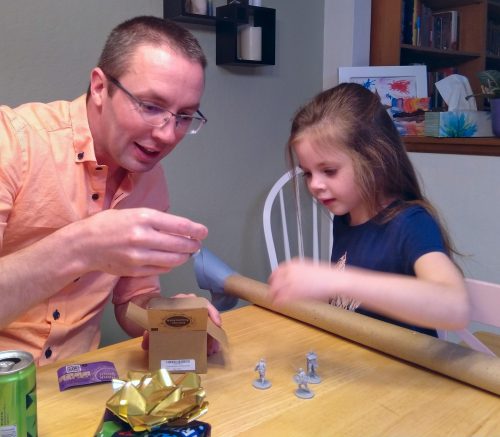 Here Heather is using her "Poison Rod" to protect me.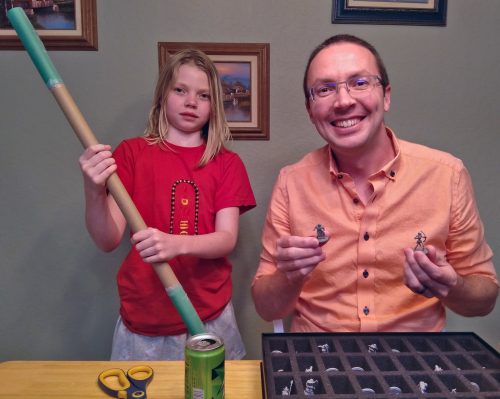 The girls gave me new sets of miniatures to use in our Dragon Strike games. Corinne here has her "Fire & Ice staff."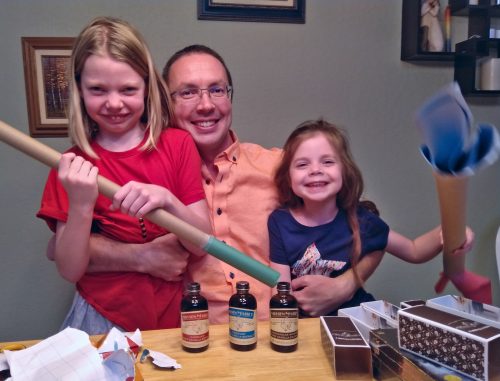 Jess gave me a set of fancy vanilla extracts: Tahitian, Mexican, and Madagascar Bourbon types. I need to come up with a dish to make to let us taste test them.
A careful observer might wonder why the box on the right says "VHS" on it. That's the Stranger Things seasons 1 & 2 sets which are packaged to look like 80s-style tapes.
After presents I picked up some Mexican food for dinner from Anita's Tacqueria. Since no one else likes Mexican food, Jess made pasta for everyone else. After dinner we needed some time to digest before having cake. So I played a video game for a little while.
We didn't have enough candles, so I told Jess to use a binary representation. Since the cake is facing me you have to read the binary backwards. So the right-most candle represents a "one" for 32 then there are 3 "zeroes" for 16, 8, & 4 and finally 2 "ones" for 2 & 1.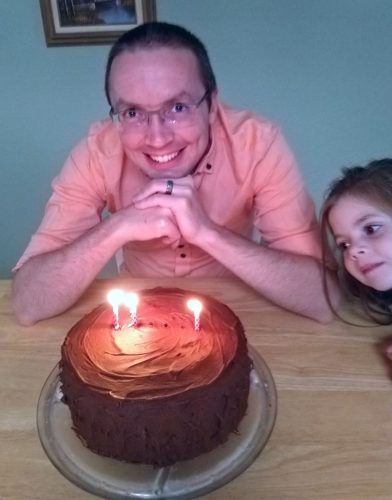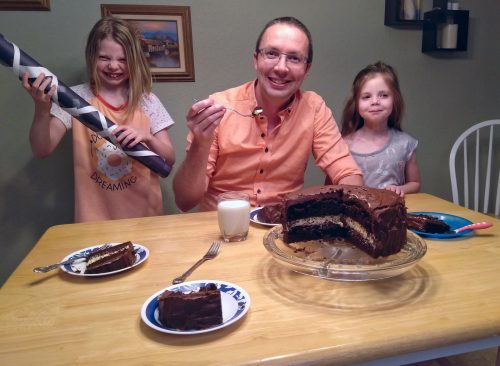 After dessert the girls headed off to bed and Jess and I watched the 1971 classic movie The Andromeda Strain.