My official graduation date was August 2009. So I used the one vacation day I'd accrued and Jess and I went back to Provo so I could walk in the convocation ceremony.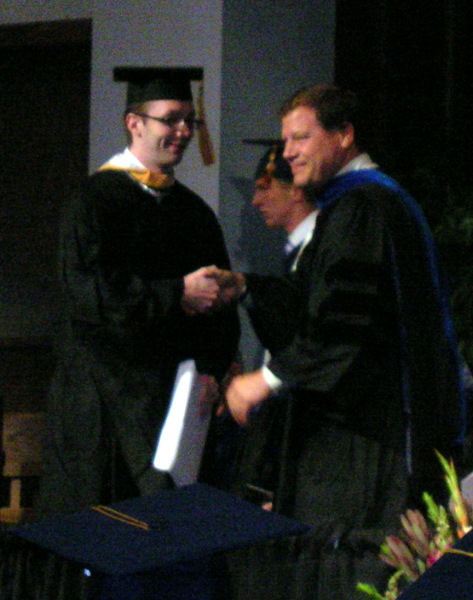 After the ceremony we walked over to the Talmage building for food. This was vitally important because an 8:00 ceremony after flying in late at night, getting 4 hours of sleep, and not having time to eat breakfast means that by 9:15 we were starving. So that food was good. In the lobby there they scroll through the names of people graduating, so we took the obligatory picture of me in front of my name: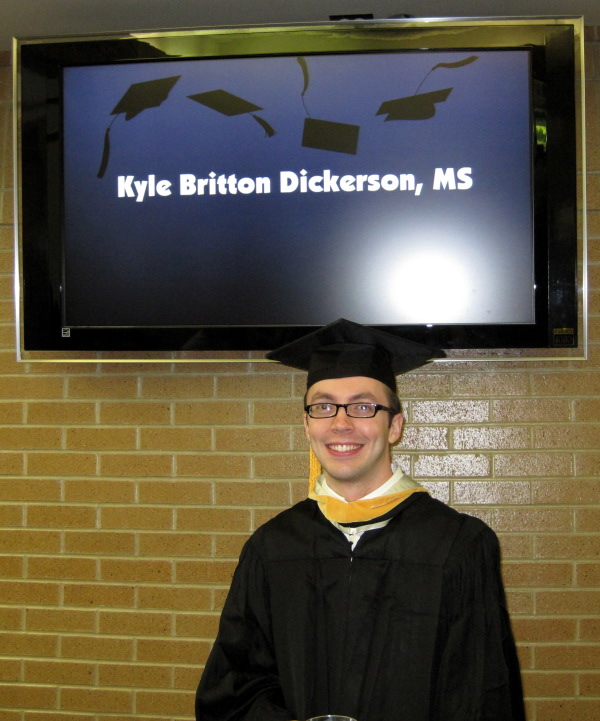 Graduation itself was fun, I got to wear a silly looking robe with a Master's hood. Somehow we managed to not get any really good pictures of the hood. But we wouldn't be done without a picture to show how silly the whole getup looks: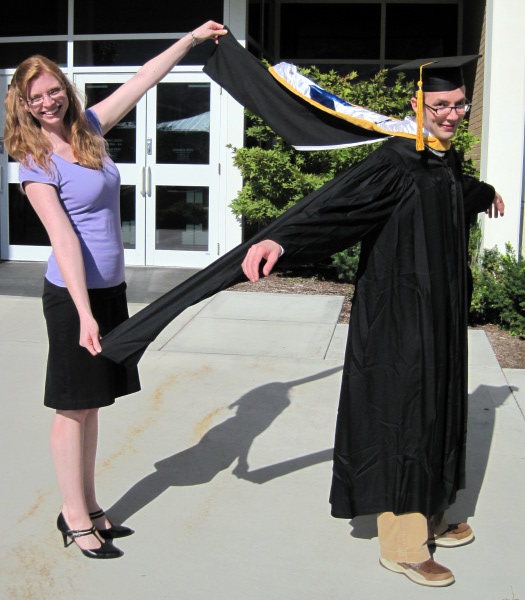 We stayed in Provo until Sunday evening. It was good to visit our friends and such. On Sunday evening we hopped back on the plane and flew home to California. Anyone using the Oakland airport should note that the airport economy parking lot calculates the charge as far in favor of the airport as possible. Something I was annoyed to discover when the $16/day parking charge resulted in a $60 charge for 3 nights.