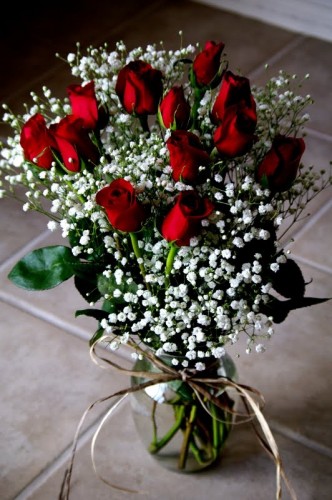 Valentine's Day this year was fairly standard. I always find it humorous to see the guys dressed like thugs trying to act tough while they're waiting in line with a bouquet of flowers and a box of chocolates at the grocery store.
Surprisingly, Livermore has more than 1 (and at least 3!) gourmet cupcake stores. I decided to give one of them a shot and ordered a half-dozen gourmet cupcakes for Jess. I brought them home at lunch, along with some flowers. There were 3 vanilla and 3 chocolate cupcakes. The chocolate ones had a cream filling. They were very tasty. Jess happened to like the vanilla more than chocolate and I liked the chocolate more than vanilla, so it worked out well.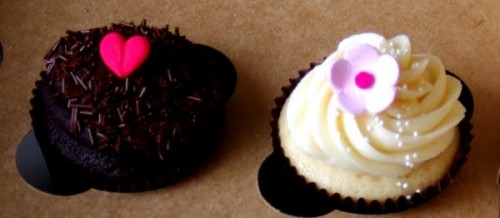 For dinner we went to the Cheesecake Factory. We knew it was going to be busy, but it was busier than I expected. We got there around 6 and there was already a 2-hour wait. But, it's located at the mall, so we just spent the time wandering around the mall. The food was good and we, of course, each ordered a slice of cheesecake to take home and eat once we weren't completely full.