We had originally planned to stay another day, but we were all feeling like it was time to be home. And this way there are still things we haven't done for our next visit.
So we packed up and headed out on the 13th. We stopped at the Pima Air and Space Museum in Tucson on our way out.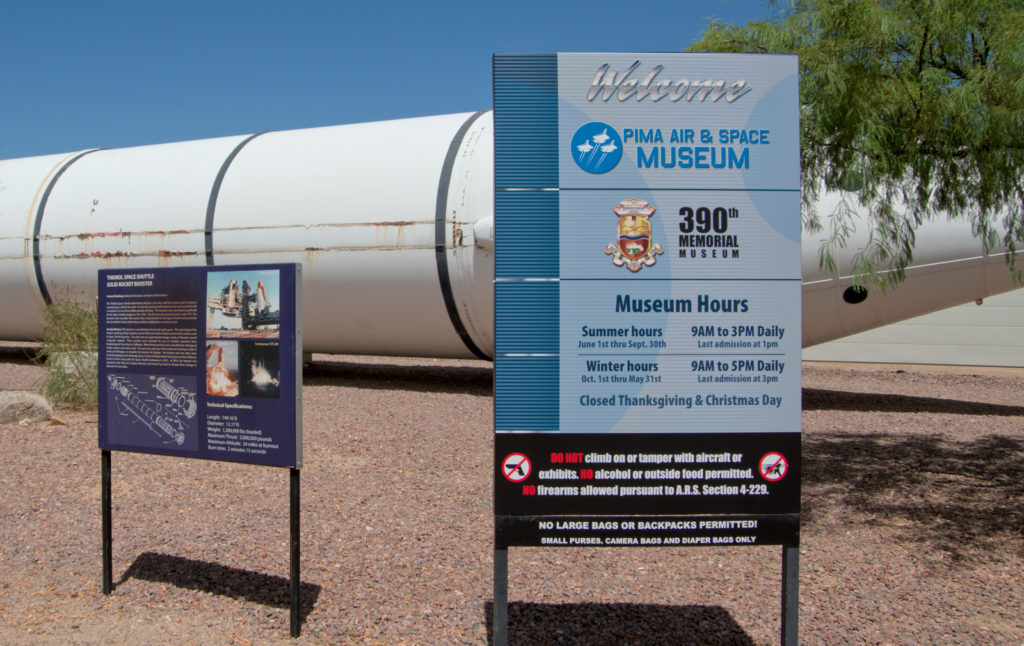 I had no idea saguaro cacti grew so tall! I had expected something like 10-feet tall, not 20-feet tall.
It was hot at the air and space museum. We knew it would be, but thought we could see a few things fairly quickly and mostly stay inside out of the sun before it got too hot. But the 30-minute loop we did outside just about did in Jess and the girls.
Lots of things to see there though when it's not too hot to stand and read the signage.
After the air and space museum we got lunch at Brushfire BBQ, which was pretty good. After lunch we headed onto something less conventional--the Mini Time Machine Museum of Miniatures (on the other side of Tucson).
I'm not sure how "Time Machine" makes its way into their name, but it's a building full of miniature scenes which was fun to look at it. And it was air-conditioned! It included a "Fairy Hunt" for the girls to complete. That is, throughout the scenes were something like 12 fairies they needed to find to get a little prize at the end. We found them all and they got to pick out a sticker and eraser or something.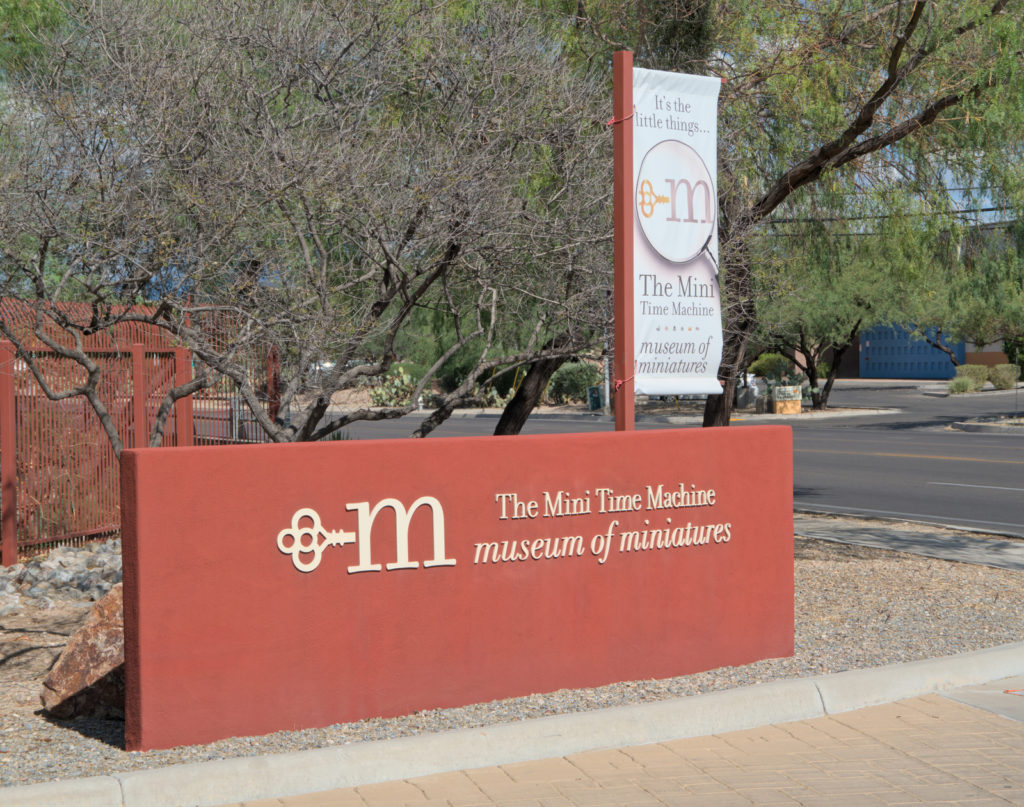 One large room was all scenes related to fantasy and holidays (mainly Halloween and Christmas) which was probably the most fun part.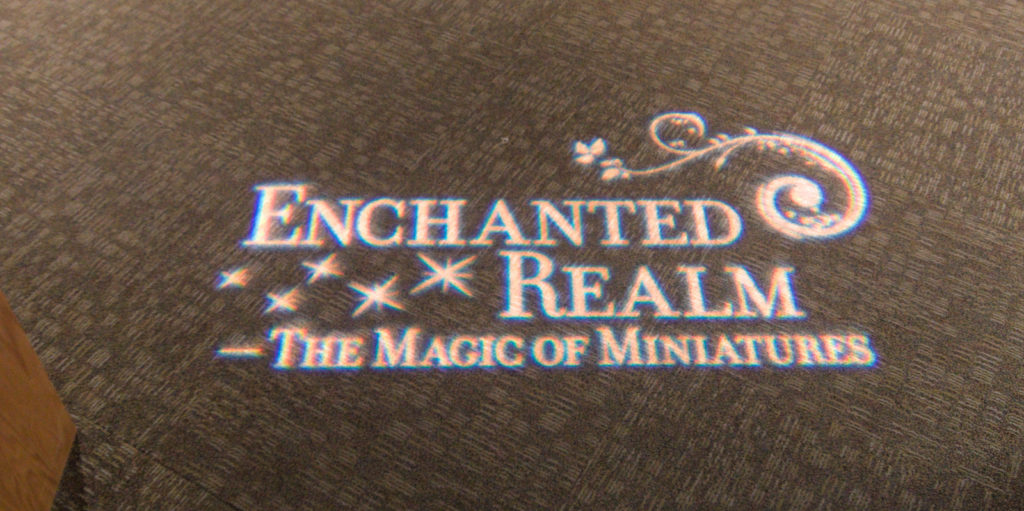 But the other areas with more realistic to life scenes were cool too. They were more interesting from the view of noticing how many details are included such that a photograph can fool you as to what you're looking at. Like the bookstore here, which is about 10 inches tall: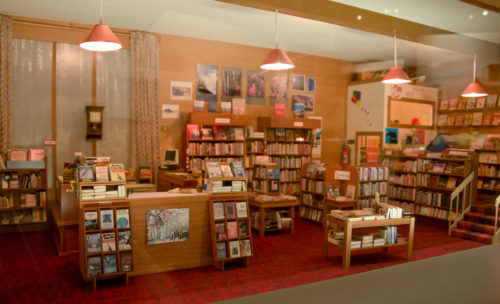 And they had these pencil tips that had been carved like this in what must have been an incredibly painstaking process: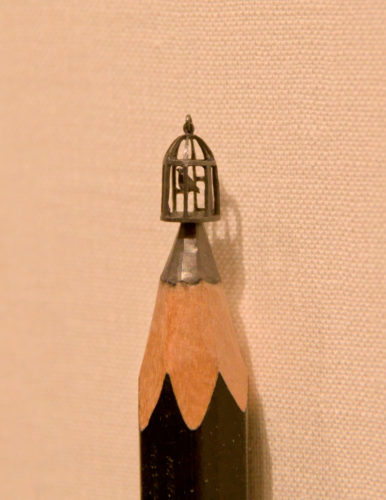 And I also liked this old European street scene: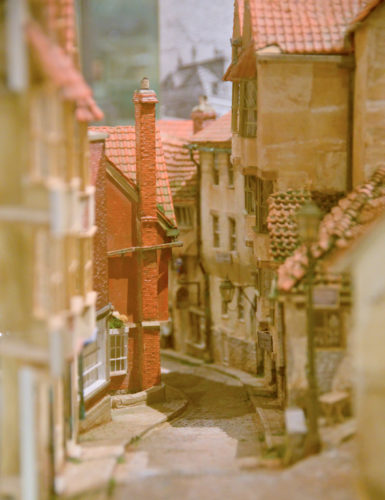 After those stops we drove for 4 hours and stayed the night in Blythe, CA. Then up the next day to thread the needle across Los Angeles between morning gridlock and afternoon gridlock. And we had an almost perfect run. We got slowed down by an accident for just a few minutes on the north side of LA. Once safely through LA we had dinner at Wendy's and then up I-5 and home.