We drove out to Utah to spend Thanksgiving with Erin's family this year. We arrived on Sunday night and stayed until Saturday morning.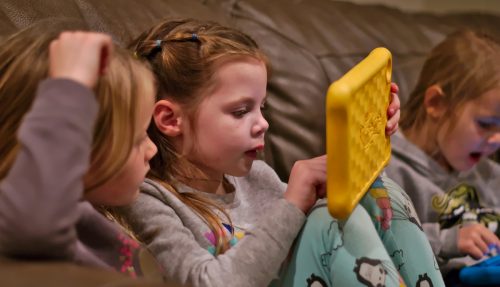 On Tuesday we went to the Thanksgiving Point Natural History Museum.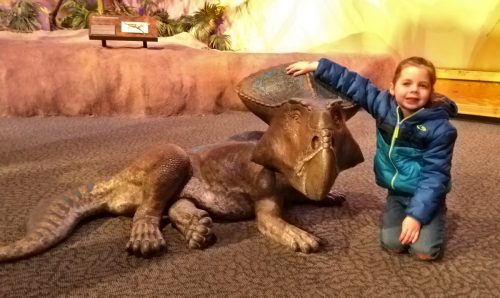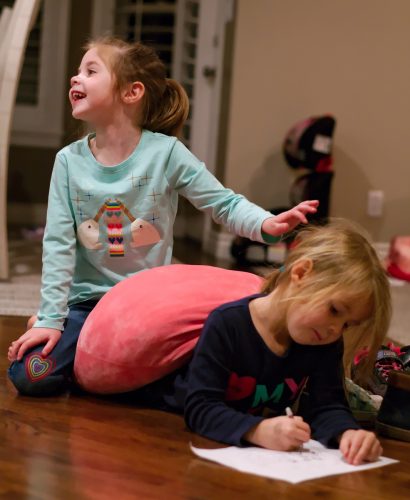 Thursday was a busy day of baking 131 rolls, both baguette-style and soft-dinner-style, making cream puffs, eating food, and the girls playing in the snow.
I needed to make a lot of rolls, but the standard mixer bowl wasn't big enough. Turns out it works just fine to use another bowl of similar height and hold it yourself (and spin it around to help the mixing).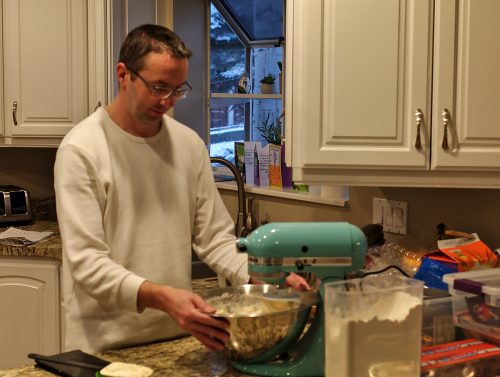 A whole gaggle of girls who had a ton of fun running around all week. Heather looks twice their size. I think it's mostly because she's all stretched out, but she's also tall.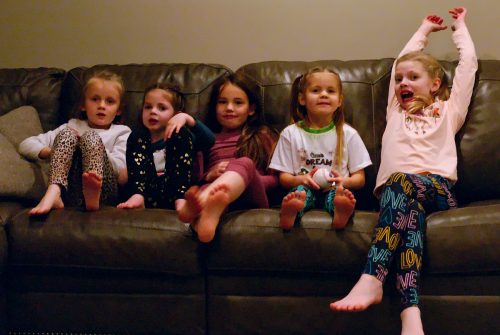 On Friday we visited some friends that live in Lehi. Then we had to shovel 4 inches of snow off Erin's driveway to park the van. I don't miss shoveling snow!
We packed up Friday night planning for an early departure, but had to shovel more snow off the driveway in the morning in order to safely get to the street, which was not plowed.
We eventually got moving though had to head South due to the storm system coming through which also made I-80 across Donner Pass really dangerous with dozens of accidents and disabled vehicles. Shortly after we left, apparently a propane tanker overturned on I-15 around Lehi and had I-15 closed in both directions all day, but we avoided that.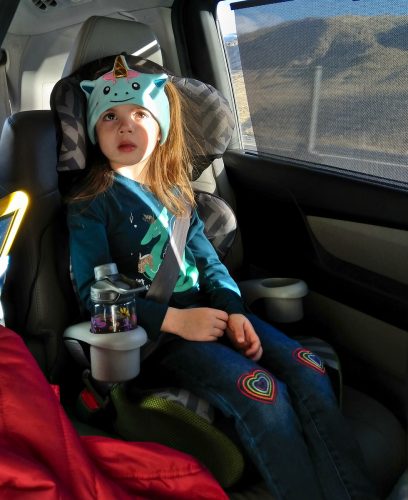 Once we got out the bottom of Utah we had gotten ahead of the storm and the weather at least cleared up even if traffic didn't. We had hoped to get home in one day, which should have been possible with ~15 hours of traveling. Any dream of that happening though was shattered by the CA agricultural checkpoint which had traffic completely stopped for 27 miles.
We, and much of the rest of the highway, tried to stop for some food at the only town in existence for that stretch of road, Primm, just inside the Nevada border. We headed for a Taco Bell that Google thought existed, but did not. So we ended up at the busiest McDonald's I've ever seen. We grabbed some food to go and got back in the traffic jam. By the time we got up to the checkpoint they were closed for the day and you could just drive through, but it takes a long time for 27 miles of stopped traffic to start moving again.
We made it to Barstow and stayed the night there. When we got up in the morning, the checkpoint still had 5 miles of stopped traffic (according to Google Maps). We got moving again and made it back home after another 7 hours of driving. Patches of driving rain and poor visibility, heavy traffic, and incredibly unsafe drivers (gee, it's pouring rain, I can't see more than 2 cars in front of me, but this guy left 20 feet of space in front of him, I'm going to take it!). It was not a lot of fun.
At least a Raspberry Pi loaded with TV shows and Movies kept the girls entertained.