Megan and Chad came to California after Christmas. With three Dickersons within a hundred miles of each other we reached critical mass and a bowling trip was induced.
Megan and Chad drove down from Sacramento to our apartment on the 31st. Jess, however, had a migraine that day which wasn't responding to medication so she got to stay home and be miserable. Megan, Chad, and I drove down to Sunnyvale to meet Mike and Tina. We pulled up while Mike was out walking the dog! We found it quite comical, I tried to take a picture, but discovered that the batteries I had brought were dead.
We went to lunch at Country Gourmet, which was kind of like eating American food at a restaurant in another country—mostly what you'd expect, but not quite. The food was fine though.
Then we headed over to Google so Megan and Chad could get the tour. It was at this point that we started using my phone to take pictures. We discovered why Google is so powerful—it's because they have these: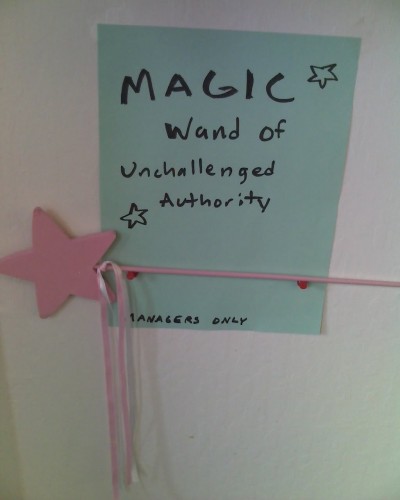 Mike showed us what he spends his time doing. This involves complicated tasks like walking up the building supports: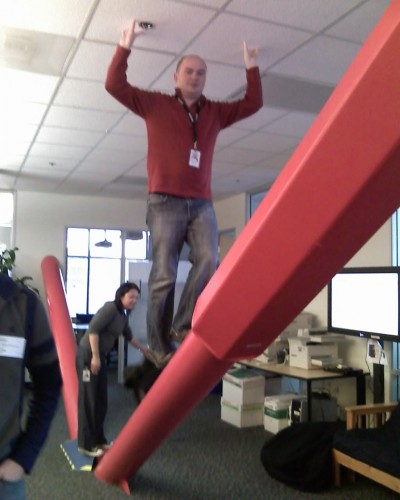 and getting Nerf darts to stick to the ventilation ducts: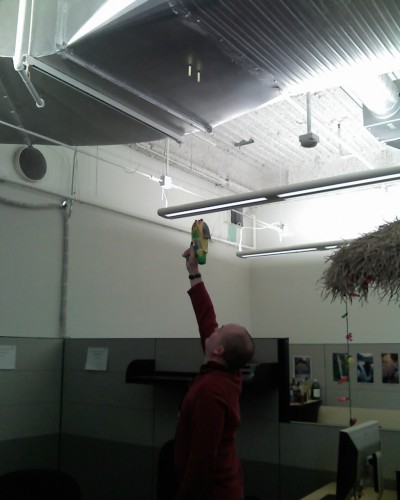 Apparently it is these highly developed skills that cause Google to pay him the big bucks.
Megan and Chad needed their picture with the Android statue and his pastries: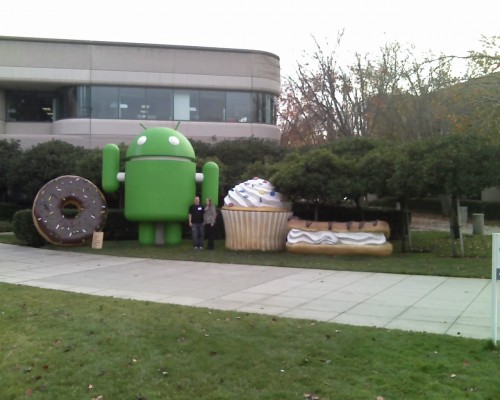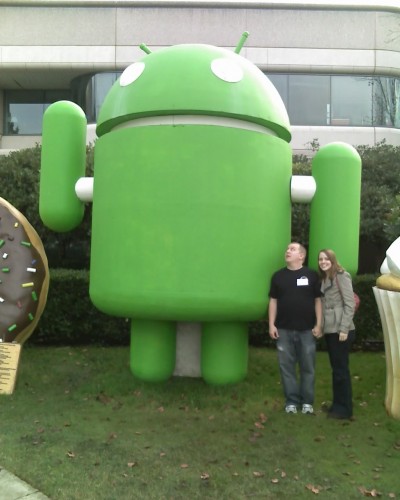 At this point we headed off to bowling in hipster central, Cupertino (home of Apple Computers). They're so hip, in fact, that their malls don't even need stores, just hallways to walk through and be seen by other hipsters. We walked through a good 100 yards or more of indoor mall hallway without a single store or commercial presence. The bowling alley itself turned out to be more of a club which happened to have a bowling alley in it. While there were families there with kids, I would have bet it looked different 6 hours later as New Year's parties were gearing up.
There wasn't enough light to get any worthwhile pictures at the bowling alley, but if I remember correctly, I won with a score of 153. Wii Bowling has really been paying off, apparently.