Our family vacation this year was a road trip across across Utah, Arizona, Wyoming, and Idaho (and necessarily crossing Nevada to return home).
On July 29 we met up with most of the rest of my family outside of Zion National Park for a family reunion which was originally planned as a retirement celebration for Dad.
We all stayed in a vacation rental out past the east entrance of the park.  Lots of room for cousins to run around.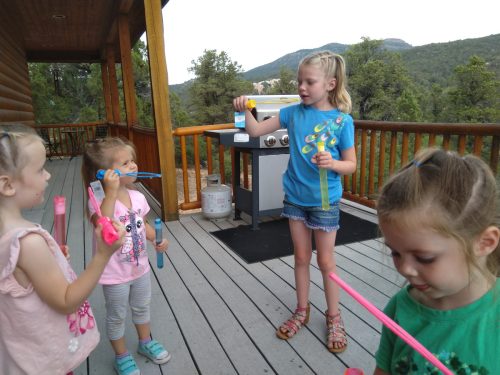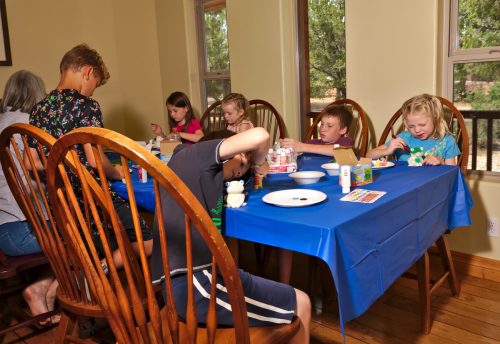 On July 31st we went in to Zion National Park, briefly.  We drove in, parked, got on the shuttle, and rode it up to the Narrows station.  We let the girls play in the water at the mouth of the Narrows for a little while.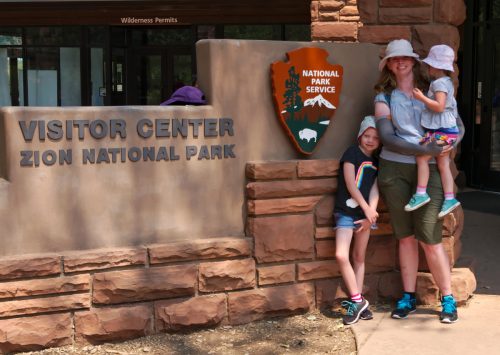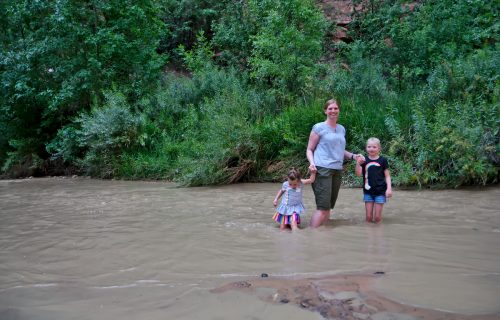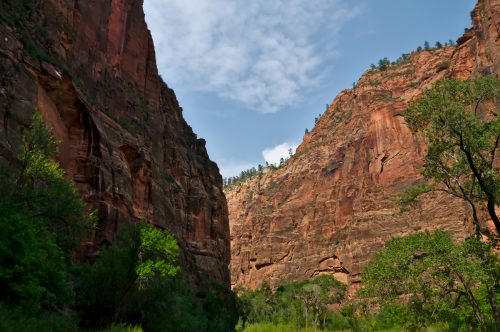 Then we hopped back on the shuttle with the intent of doing one of the short, child-friendly hikes.  Instead, Corinne completely overheated and we stopped at the lodge in order to find some air conditioning and get her cooled down again.  After which we decided we better just get heading back to the house.  So that was our trip to ZNP.  Better luck next time.