We took a little family trip to the Oakland Zoo a while back. Enjoy some pictures!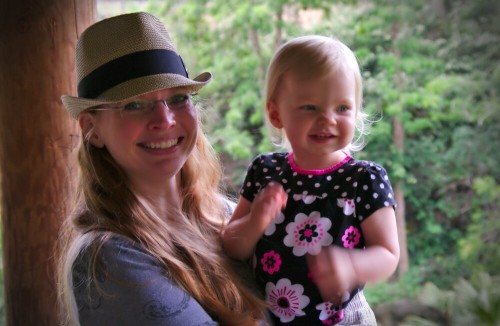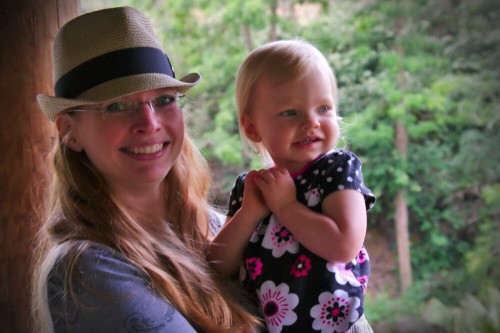 There was a little play area with animal statues to climb on.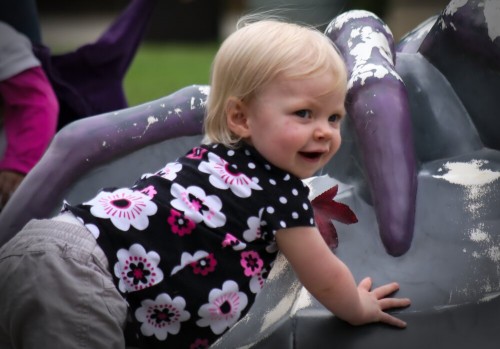 Heather picked up a leaf while we were walking around, and she loved it and cherished it until...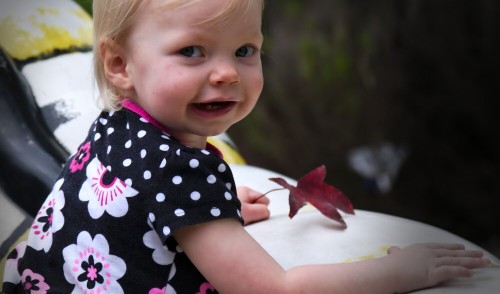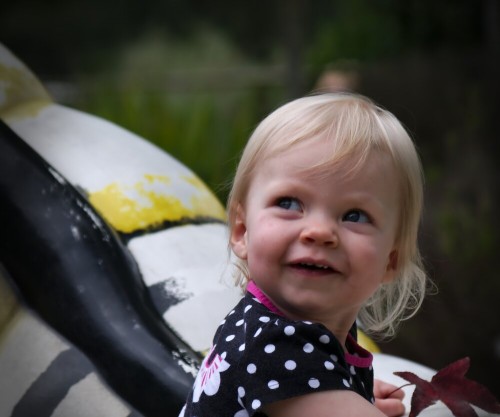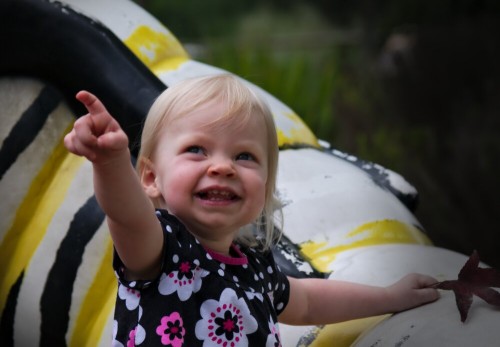 ...a goat ate it.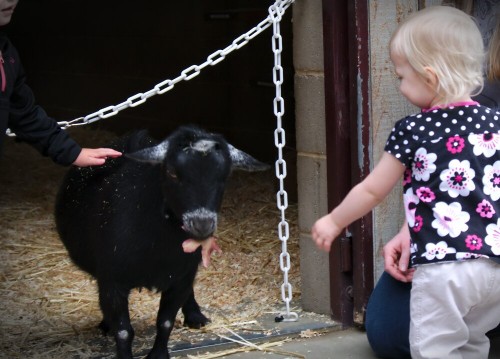 Heather forgave it, though, and I think the goats were her favorite part of the zoo, since she could walk around amongst them and pet them. They're just her size!