Monday was Jess' birthday which started with getting the girls off to school and me to work (in my closet). She went to lunch with a friend and the girls had homework and swim class in the afternoon. I dropped the girls off at home after swim class and drove out to Melo's to pick up dinner while Jess got the girls cleaned (and heated up chicken nuggets for Corinne). Potato/bacon pizza for Jess, pepperoni/chicken calzone for me, and cheese pizza for Heather.
After dinner was cake and presents!
So far I haven't had a great track record in picking birthday cakes that Jess loves, but this year we seem to have a winner. I spent the weekend attempting a new cake cobbled together from a couple of other recipes: A salted-caramel cheesecake with blondie crust and salted-caramel topping.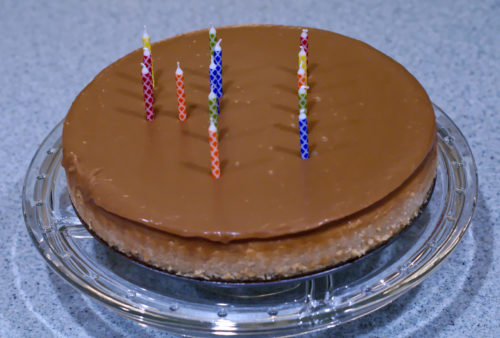 It ended up a little undercooked--the center wasn't fully set, but it was still delicious.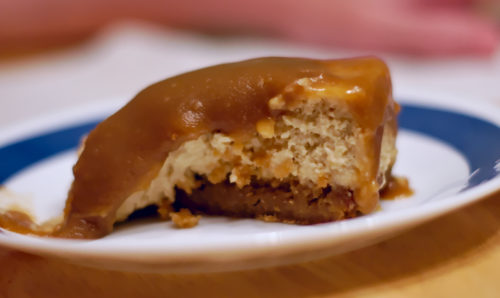 And presents!