On Monday, the 17th, we took the girls to Kidcity Children's Museum in Middletown.  Mom was watching Ryan again and brought him with us.  It's a pretty impressive set up; intricately designed rooms with almost all of the equipment in proper working order.  The girls couldn't get enough.  We practically had to drag them out after 3.5 hours.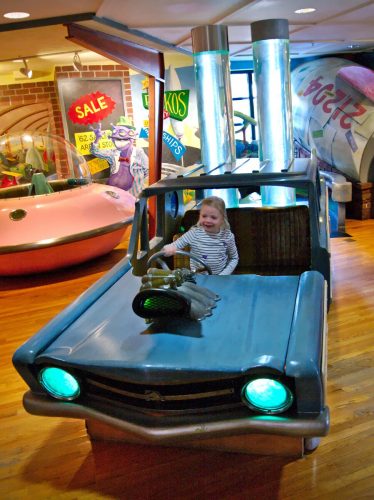 While wandering about in the science-fiction-y space room Corinne wandered off and got herself stuck in an elevator and freaked out.  Grandma rescued her, but now both our kids probably have elevator complexes.
Heather serving up bowls of water vapor at the bar: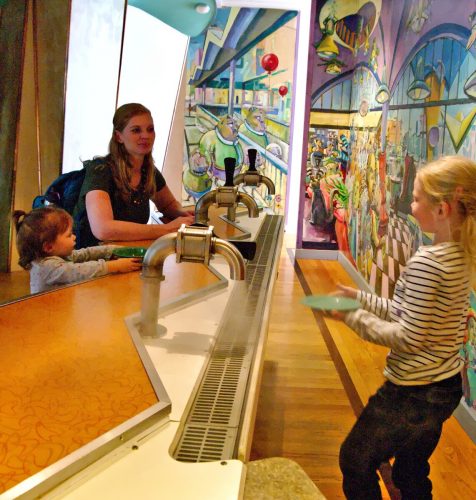 Running the cash register: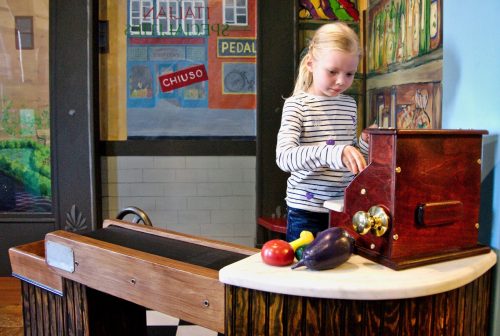 "I'm a sea creature!"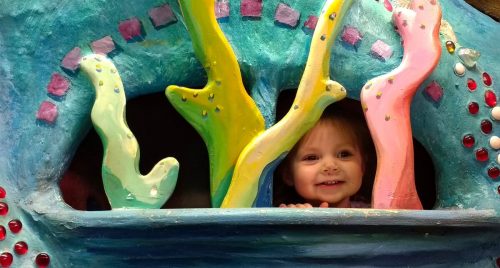 The Fishery was pretty cool.  The fish have a screw in their mouths, the conveyor belt has magnets to which you can stick the fish.  We spent a lot of time in the Fishery.  Conveyor belts, sorting baskets, slides, elevators--so much fun!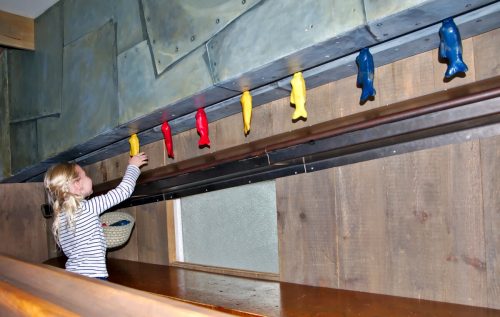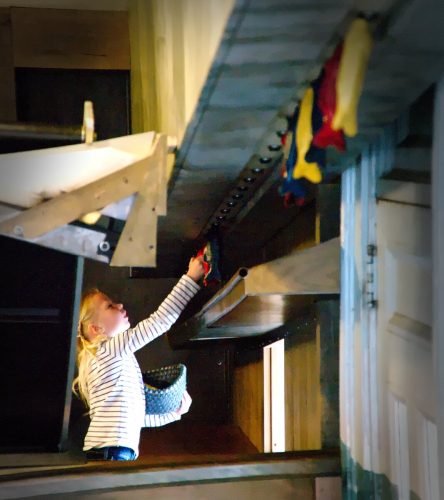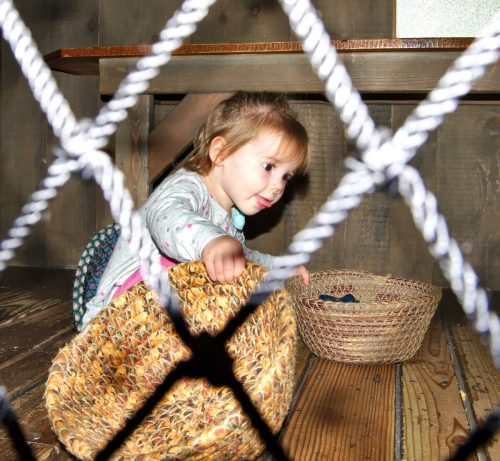 Climbing the monkey bars in the sound room: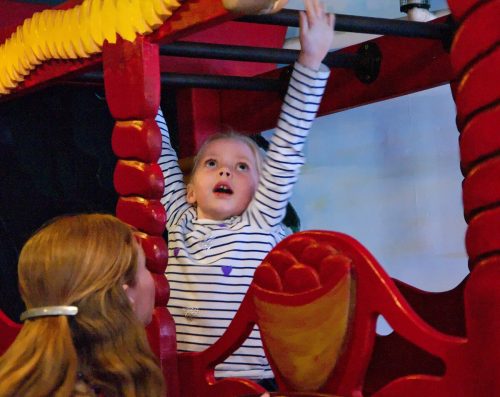 Riding the see-saw: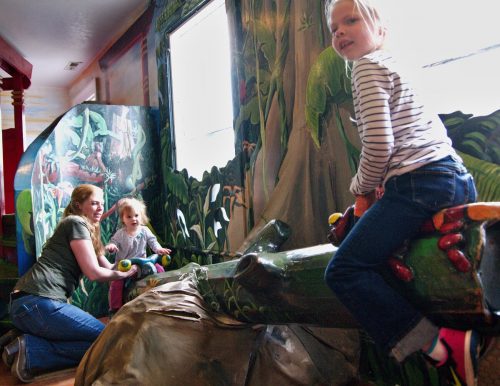 The Medieval Room was also really cool: crossbows, a carrot farm, a corn field, a bread oven, a "water" wheel, building blocks!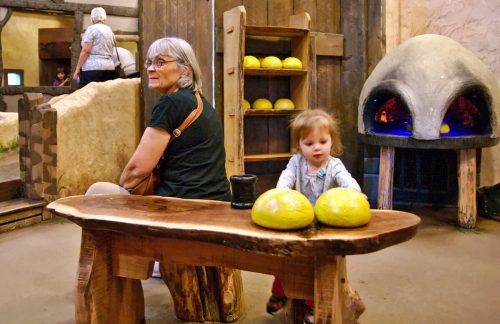 Heather put on a puppet show for me: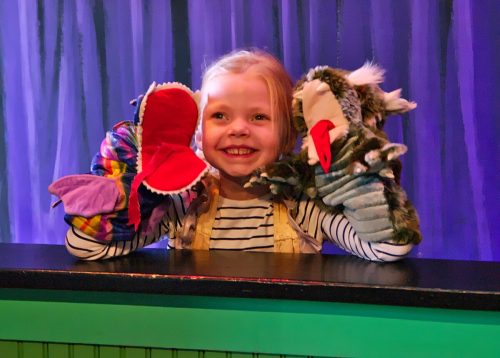 Snack time: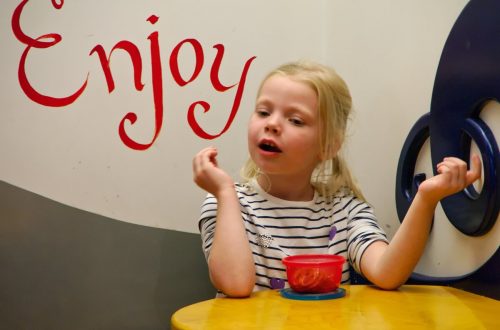 And one tuckered out Heather at the end: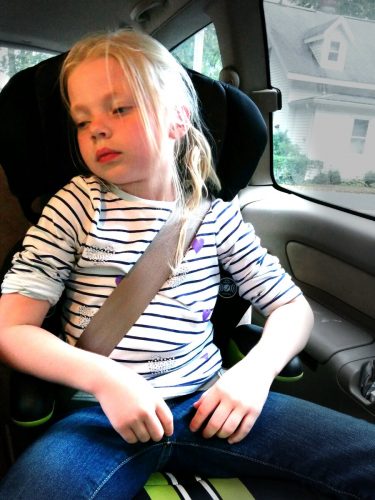 Then on Tuesday we headed up to Hartford to see the Connecticut Science Center.  The school groups and older kids weren't allowed in the water zone, which made it the perfect place for Heather and Corinne.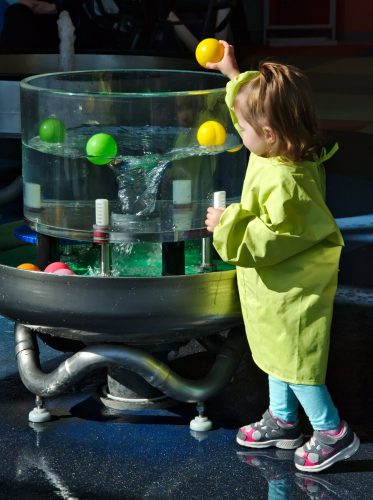 And Corinne got herself soaking wet by pouring water all over herself.  So Jess bought a "Sweet as Pi" onesy for her to wear the rest of the day.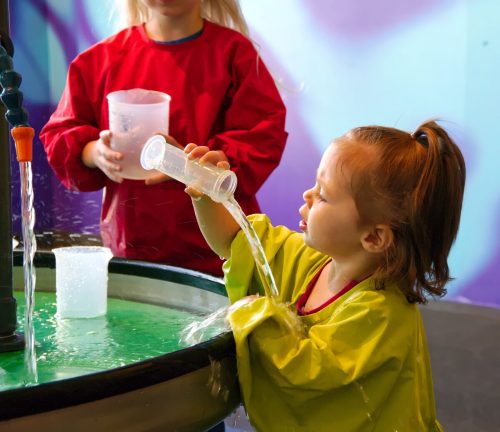 Apparently you can get a stream of water to shoot up higher if it hits a surface and then spreads out horizontally instead of falling back down on itself.  Who knew?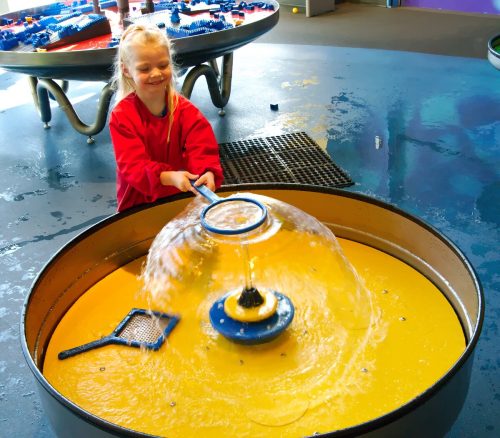 Heather giving her green-screen weather report: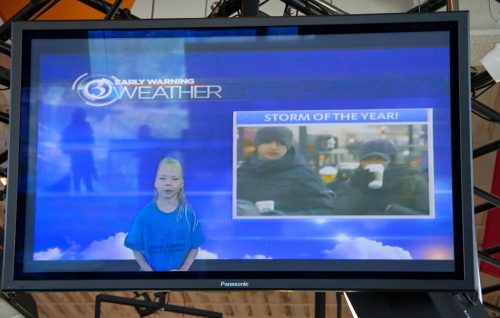 Driving the ambulance: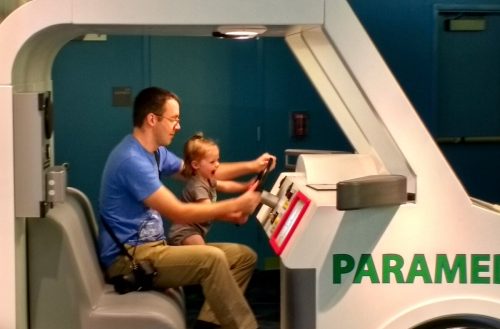 Heather got a personal demonstration about inertia and centrifugal forces: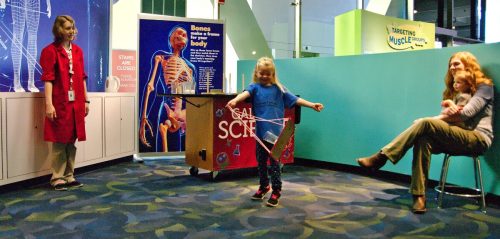 After the school groups leave they open up the dinosaur-bone digging pits: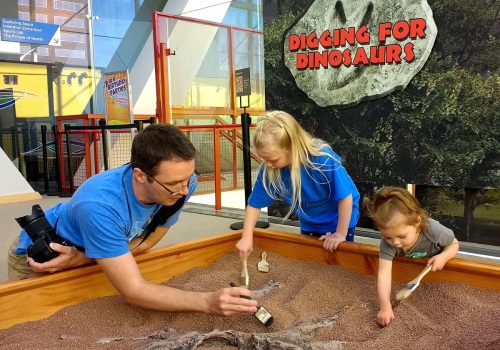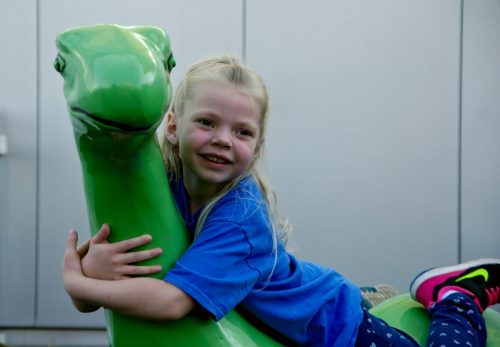 Astronaut Heather ready to explore the solar system.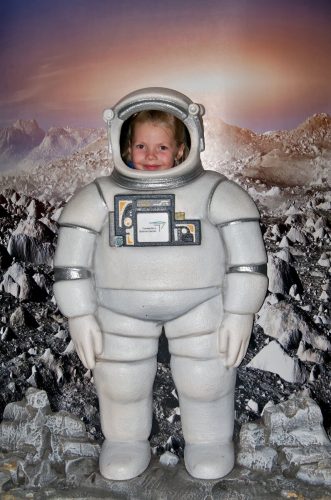 They had an entire exhibit about Leonardo da Vinci's various inventions: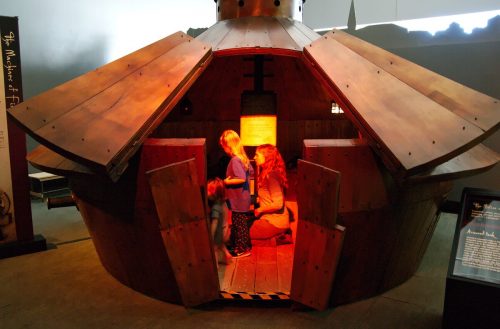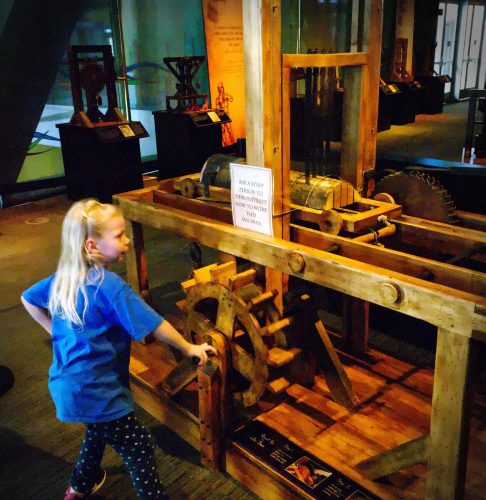 The sound exhibit was fun too.  Corinne thought the laser harp was a great place to sit (notice the laser beams on her head).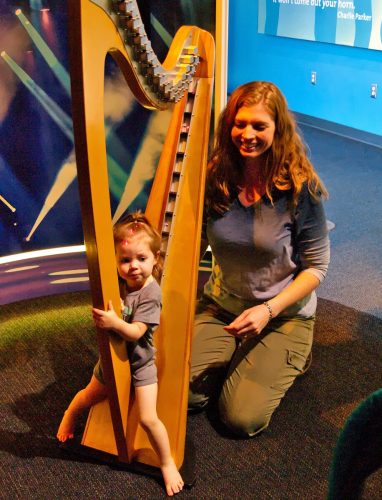 After a long day of fun at the science museum it was back home to play with cousins in the back yard.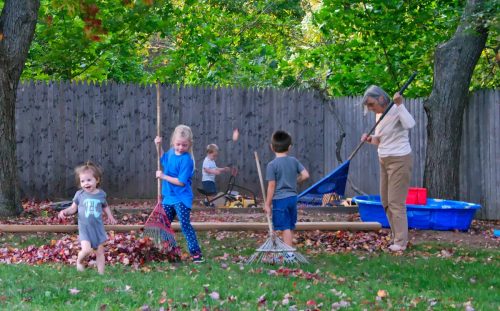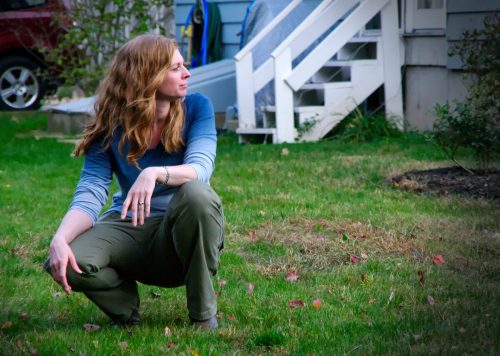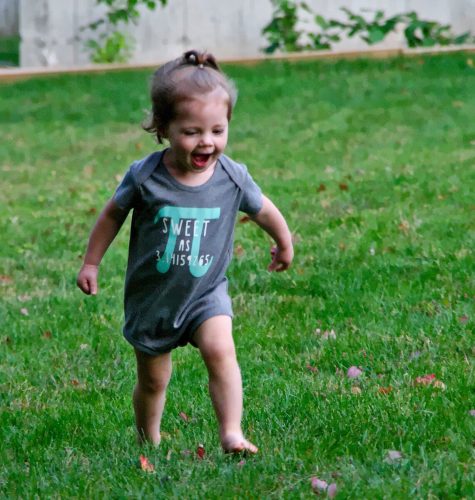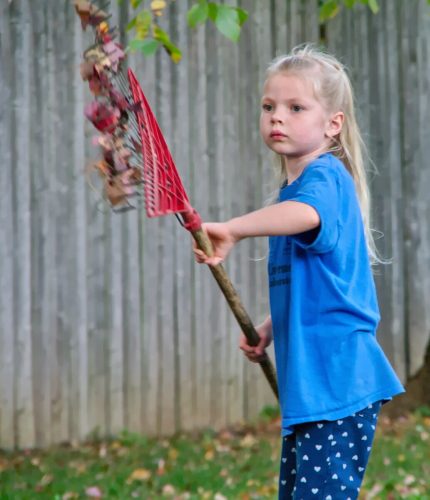 Up next Newport Mansions.
Save