Just some quick pictures from Halloween.
I made another Halloween trifle. Brownies, orange-colored vanilla cream, more brownies, Cool Whip, and decoratives on top (Reese's Pieces, gummy worms, candy corn, and candy eyes).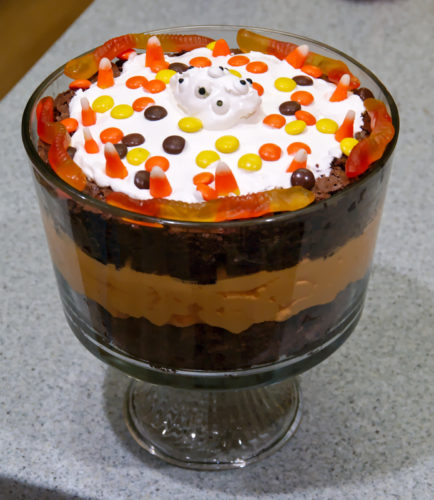 Heather was a dragon and Corinne was a bat.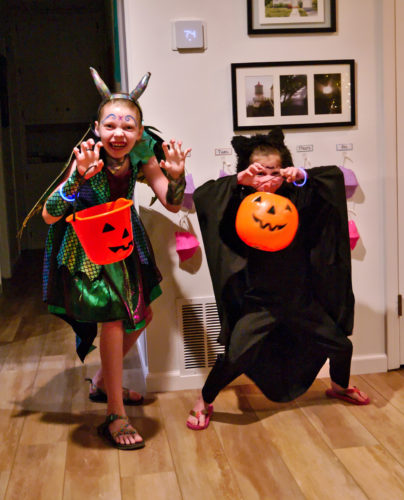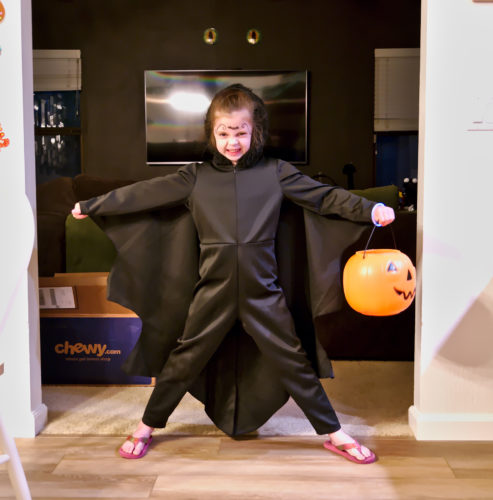 Both girls did actually help clean out the pumpkins this year for the jack-o-lanterns. Heather's design is cat eyes wearing a mask. Corinne designed the goofy face in the middle. I designed the cat face. (I executed all the designs.)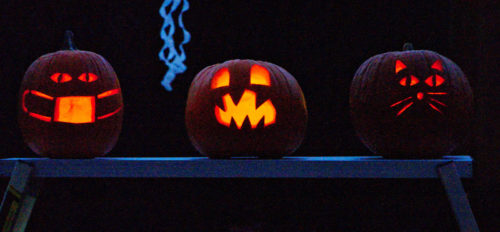 And here's the house decked out: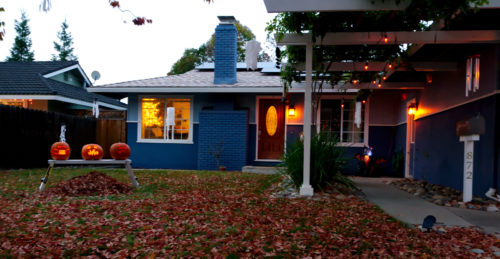 Ghosties hanging from fishing line, faux-fire lights in the sconces, flicker bulbs strung up in the pergola, and this year's new entry: the inflatable dragon (hiding in the back next to the garage side door).