Upon our return to Connecticut from Washington, D.C. we spent a day recuperating and playing in the yard.  Mom was watching Evan's son, Ryan, that day and the kids got wheelbarrow rides.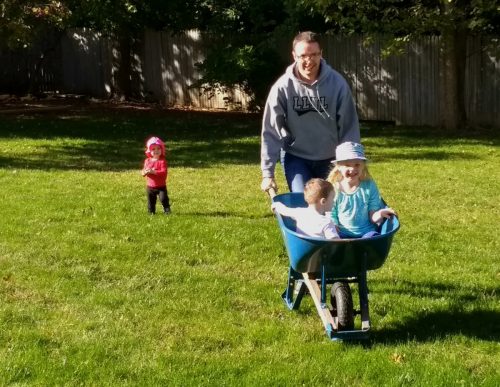 On the 13th we drove down to Lyman Orchards for a good old New England apple-pickin', cider-drinkin', donut-eatin', corn-mazing time.
Jess finding the perfect apple:
Heather strikes a pose: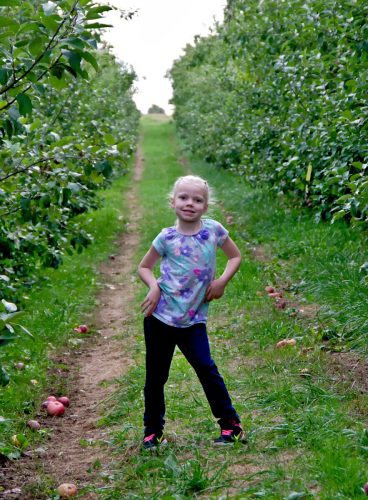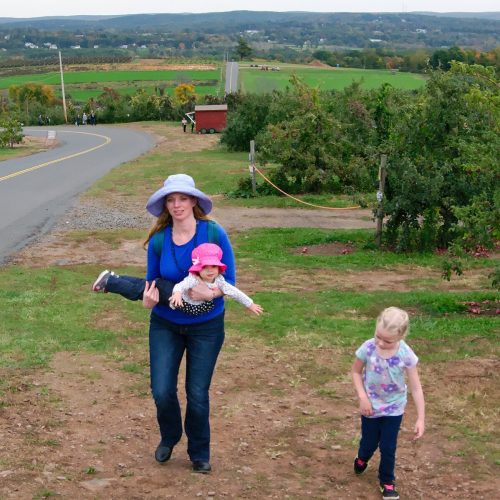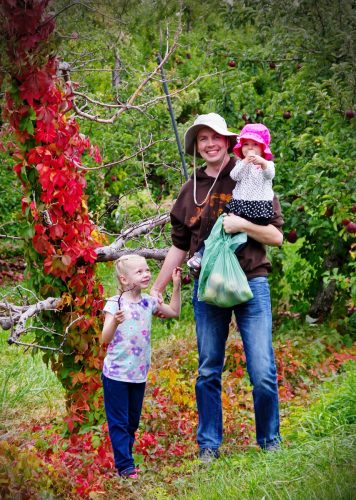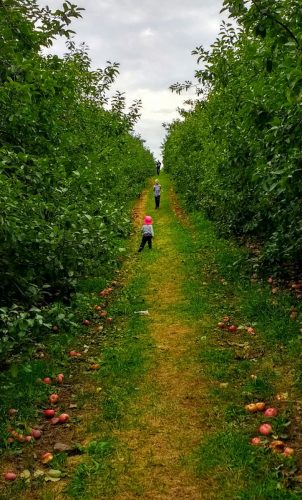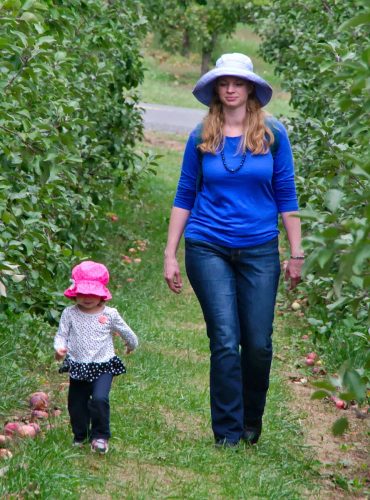 Corinne became enamored of this Golden Delicious apple that was just her size.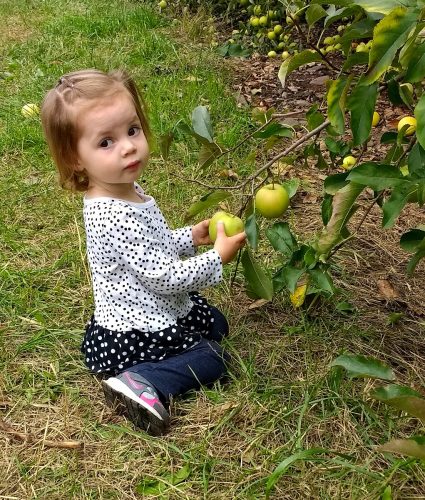 After paying for the apples we got back in the car to drive to the shop.  We let Corinne hold on to her prize apple.  When we got out of the car, to our surprise, we discovered she had been eating it!  We didn't know she could bite into an apple successfully.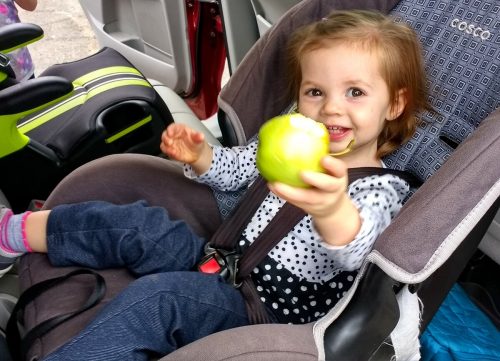 After some snacks it was on to the corn maze, but not without some cutout pictures.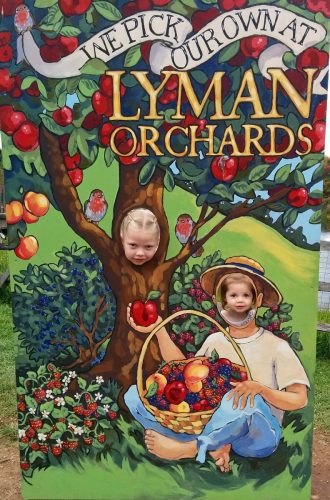 Corinne is, in fact, in this picture: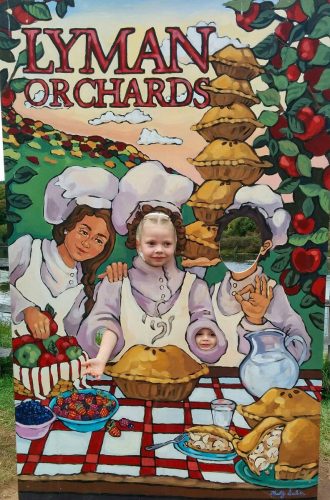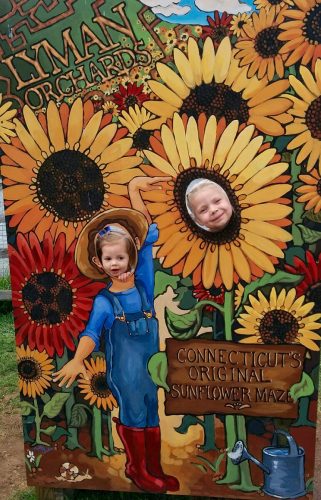 In to the maze, full of energy and excitement: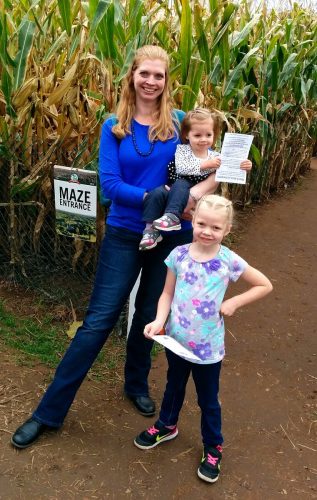 It rained a little bit while we were in the maze, but we made it out.  Heather was a bit worn out by the end, and Corinne's face is sort of a "what just happened" kind of look.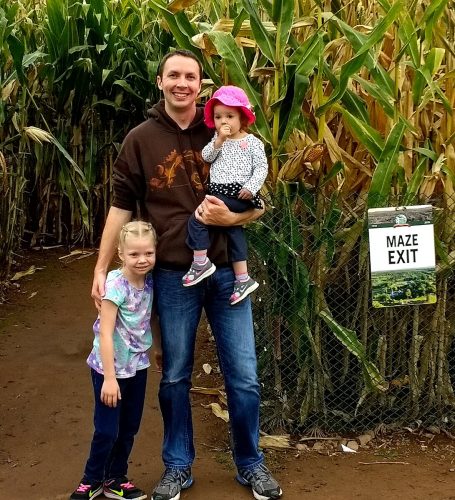 Then it was back to the house.
Friday, the 14th, was a down day.  I spent the day working and then needed to prep for Saturday when I had invited over some friends from high school to catch up with.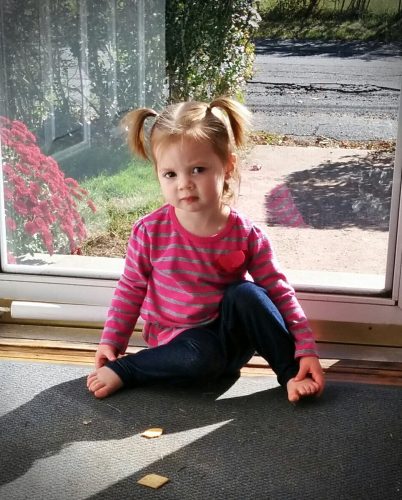 Jess took Heather to "Pumpkintown" while I worked: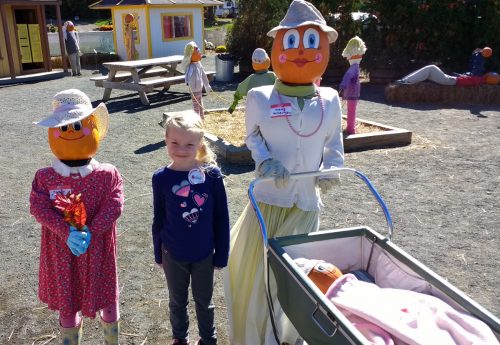 Then it was off to the grocery store for supplies: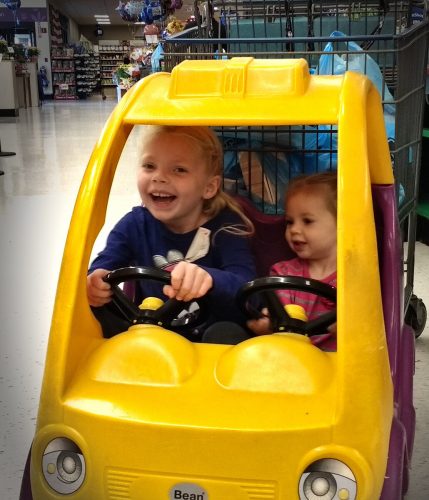 Saturday was the casual lunch outside.  It was awesome to see old friends again and meet their kids.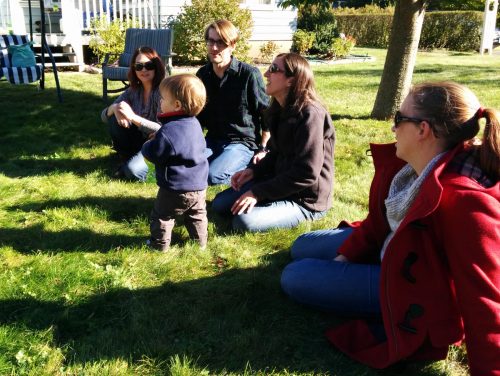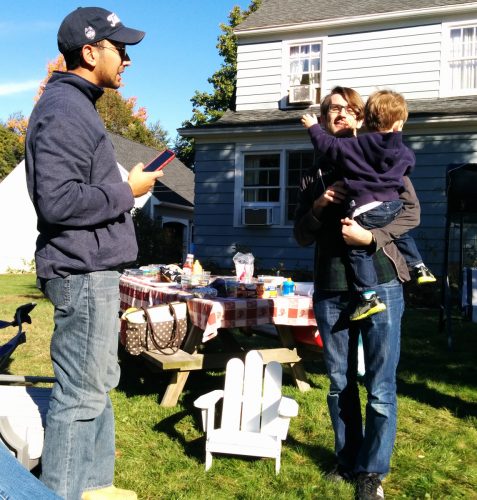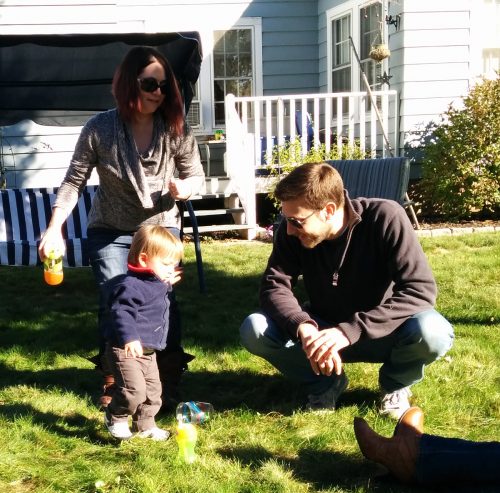 On Sunday we found time to make apple crisp with the fresh-from-the-orchard apples we picked: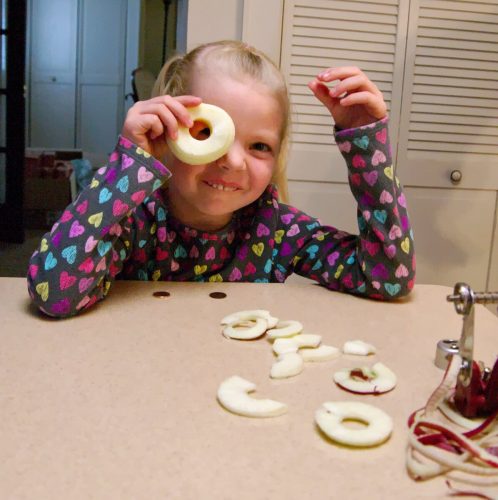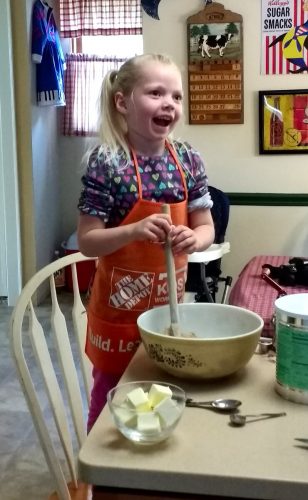 Coming up next: Kidcity Children's Museum and the Connecticut Science Center.
Save