After our science-y adventures we finally reached Craters of the Moon National Monument.  I can vaguely remember going here as a kid at some point.  And I think we recreated that trip almost in its entirety.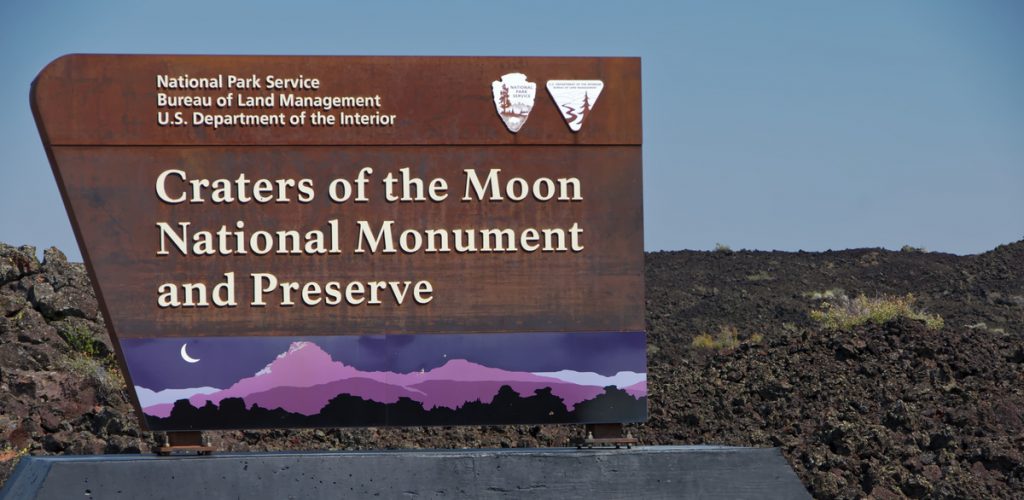 I can remember hiking up Inferno Cone and the deceptiveness of the climb.  When you think you're just about at the top you find out the trail just levels out for a moment and the angle hides the rest of the cone.  Heather and I went to the top....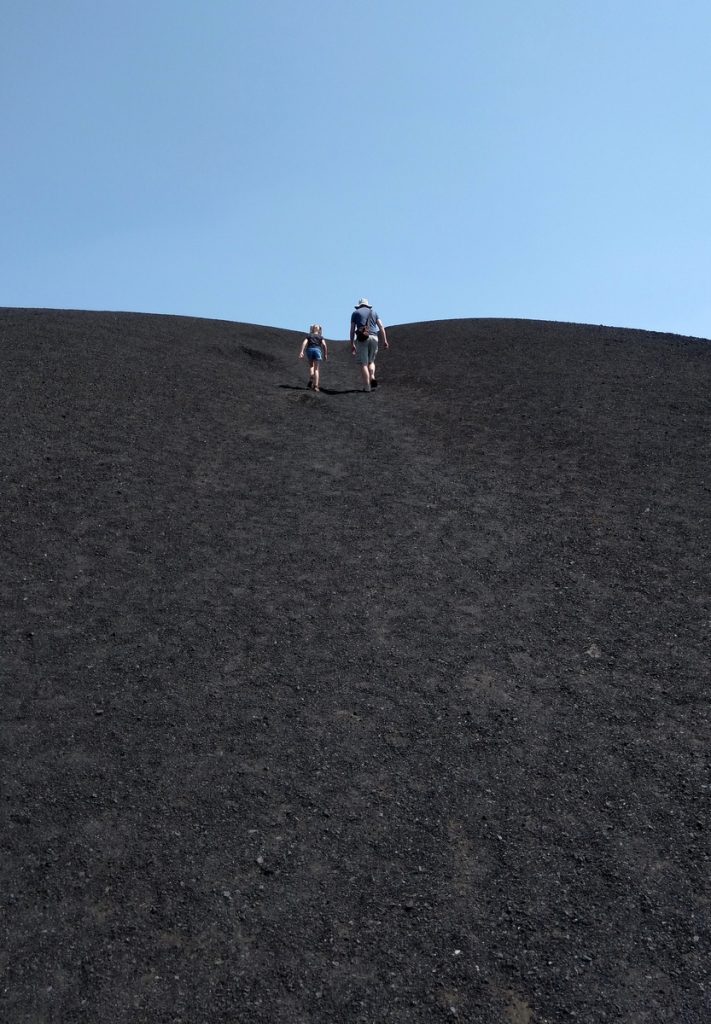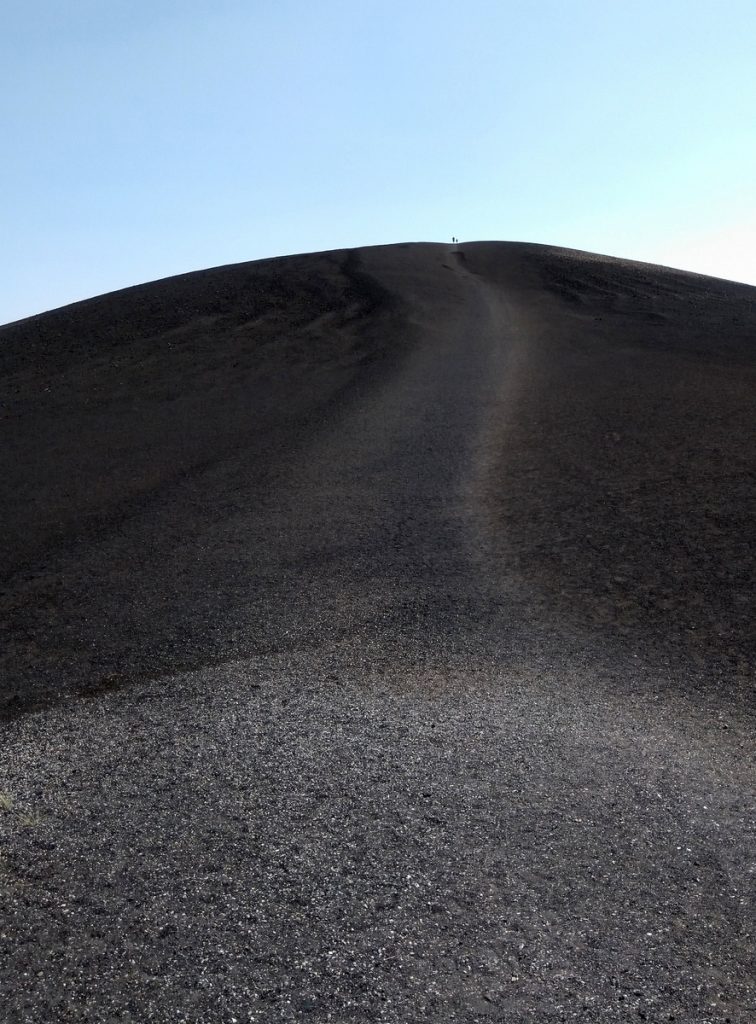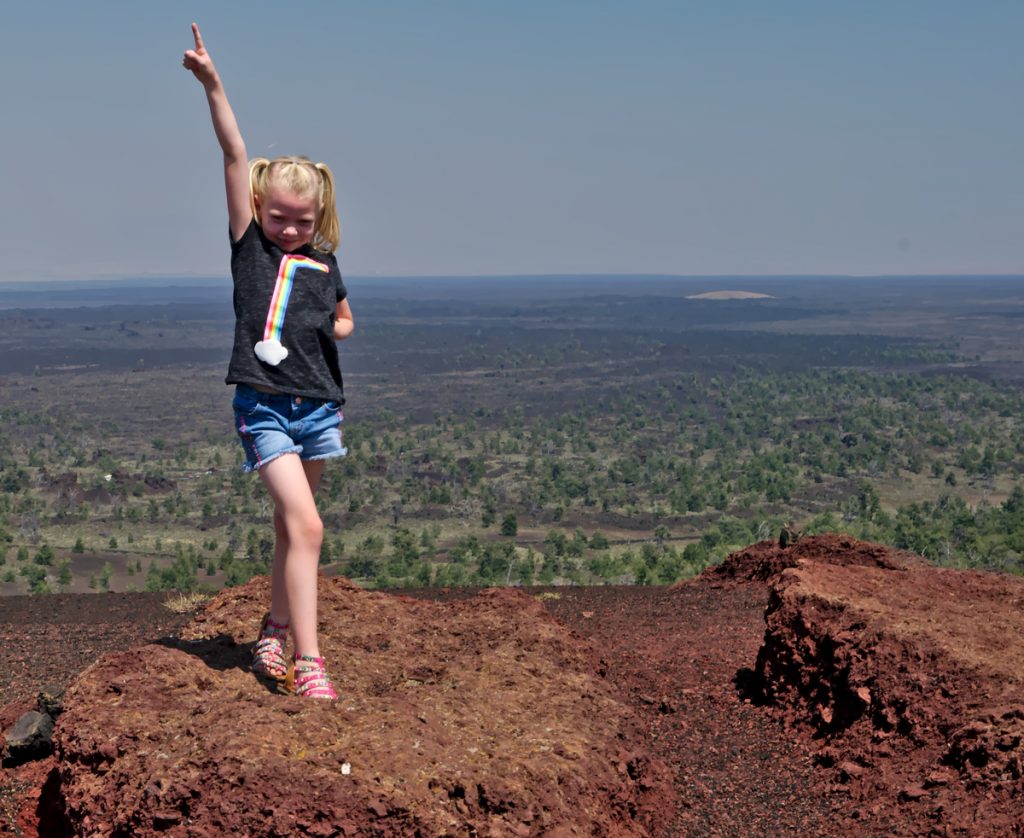 While Jess and Corinne waited at the bottom: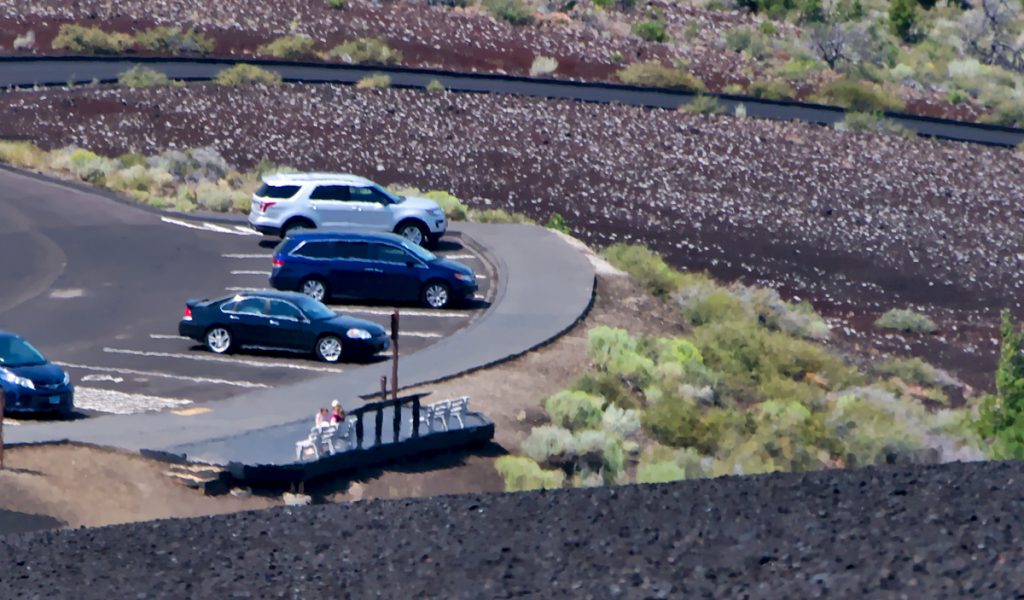 We saw the snow at the bottom of Snow Cone: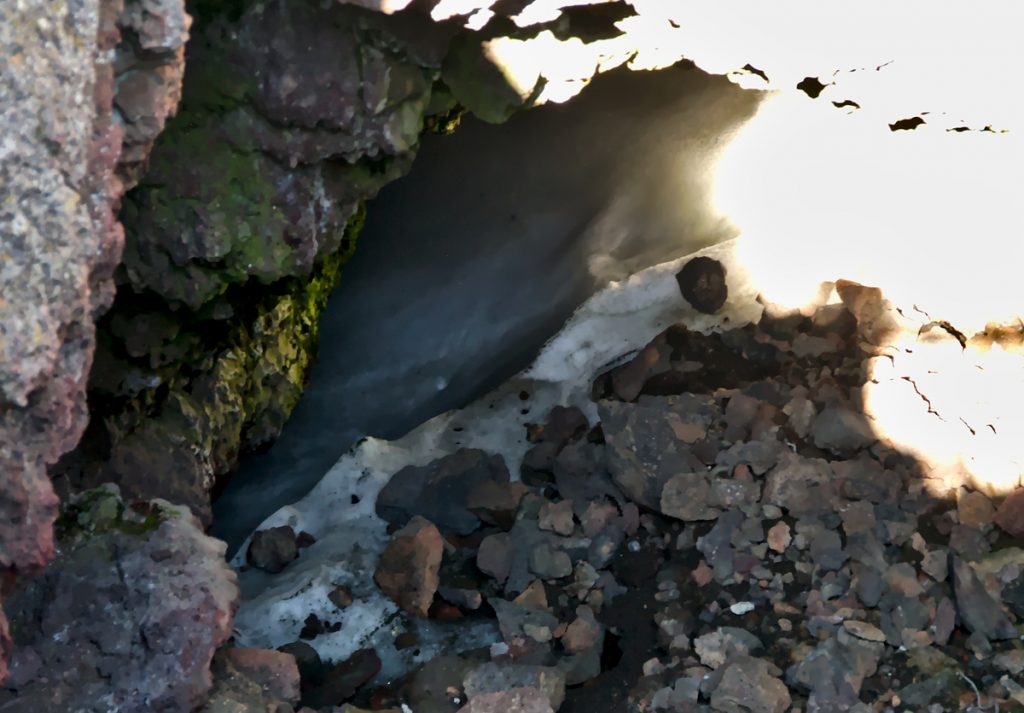 And look, pictorial evidence that I was on this trip!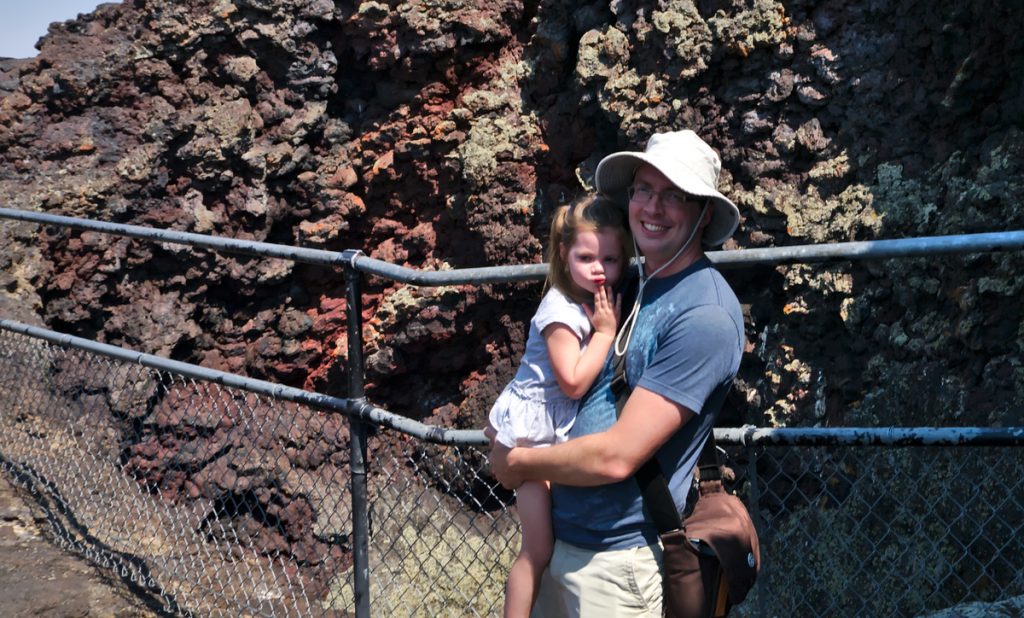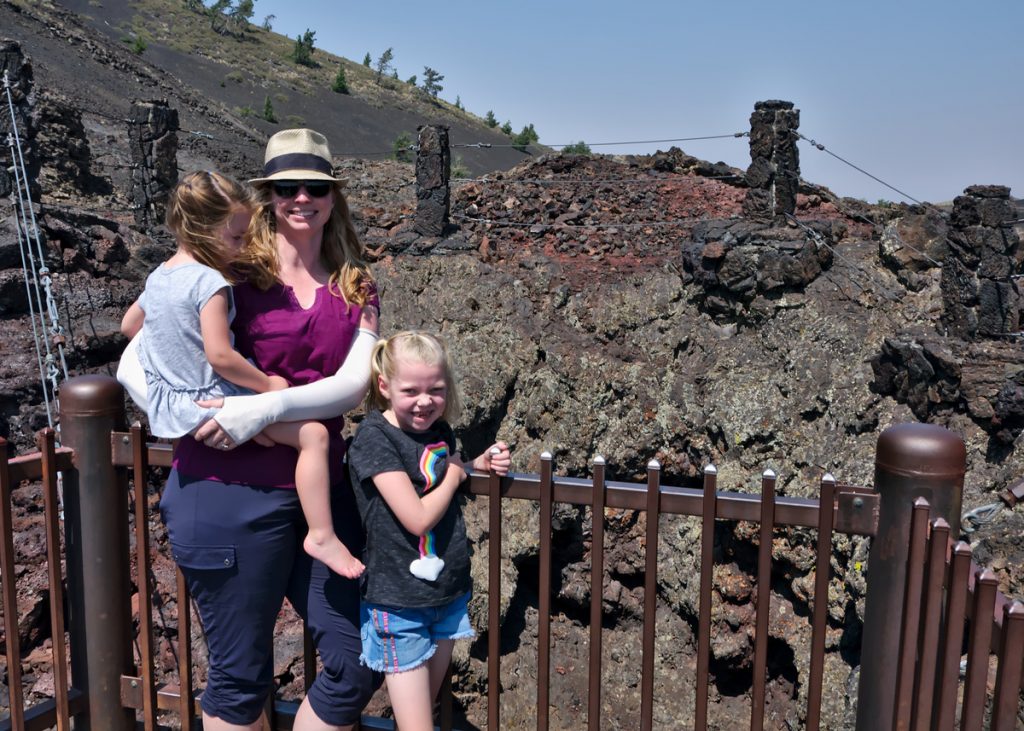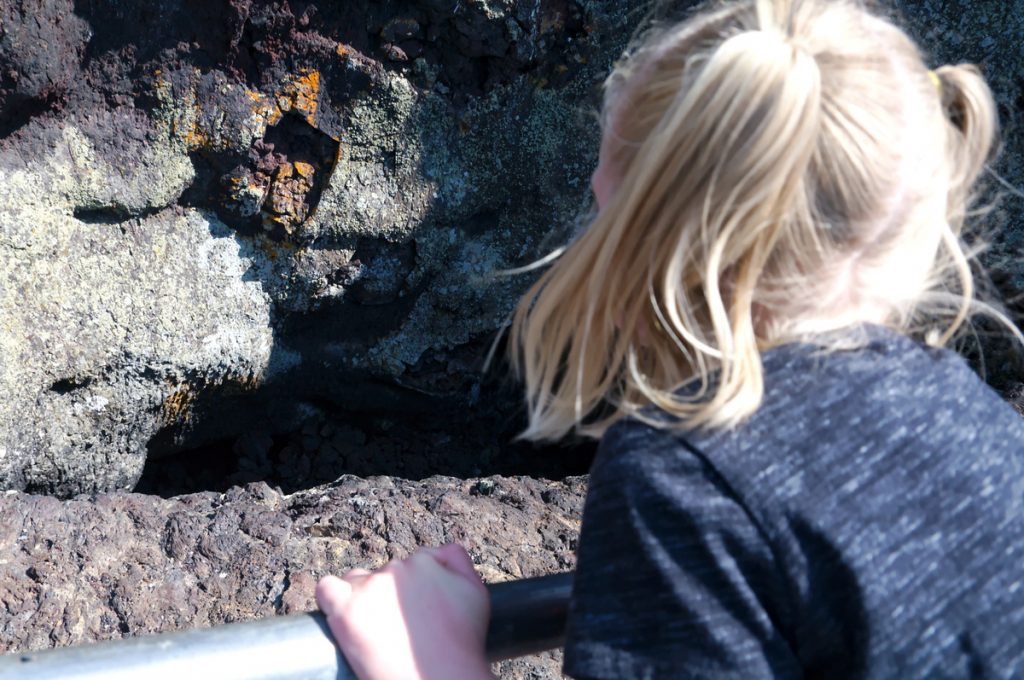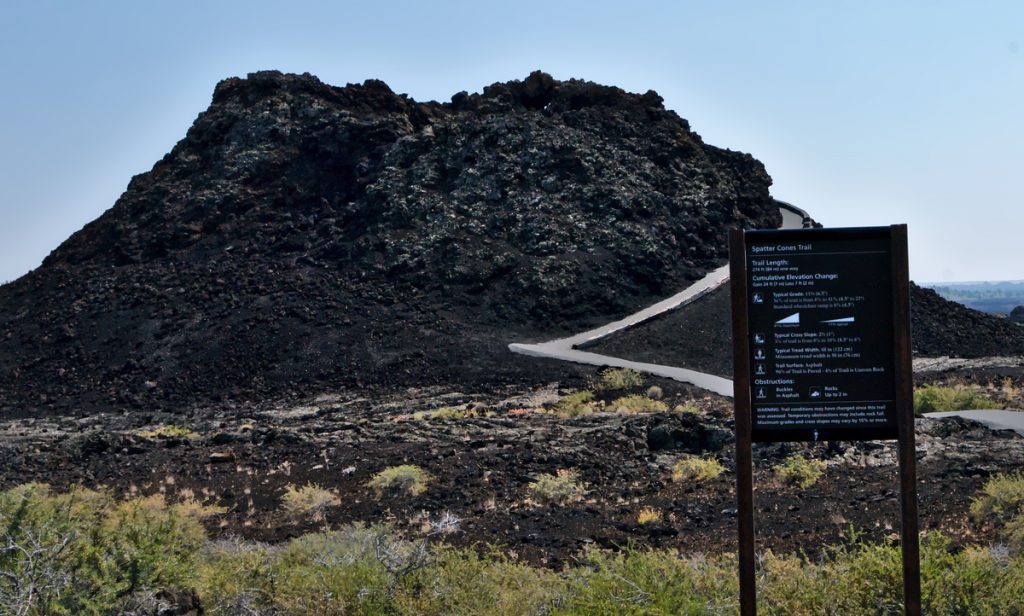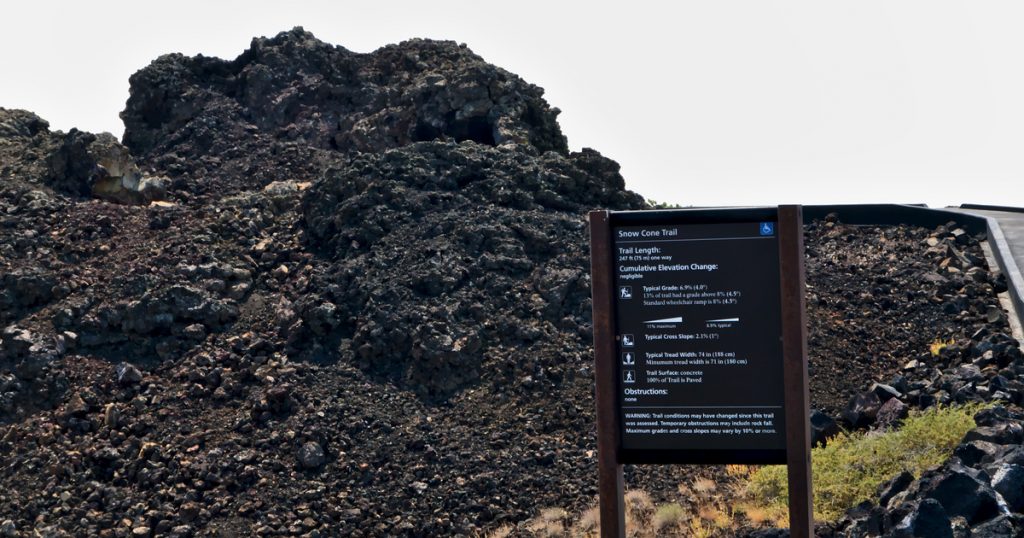 That evening we had dinner at another Culver's, this one in Twin Falls: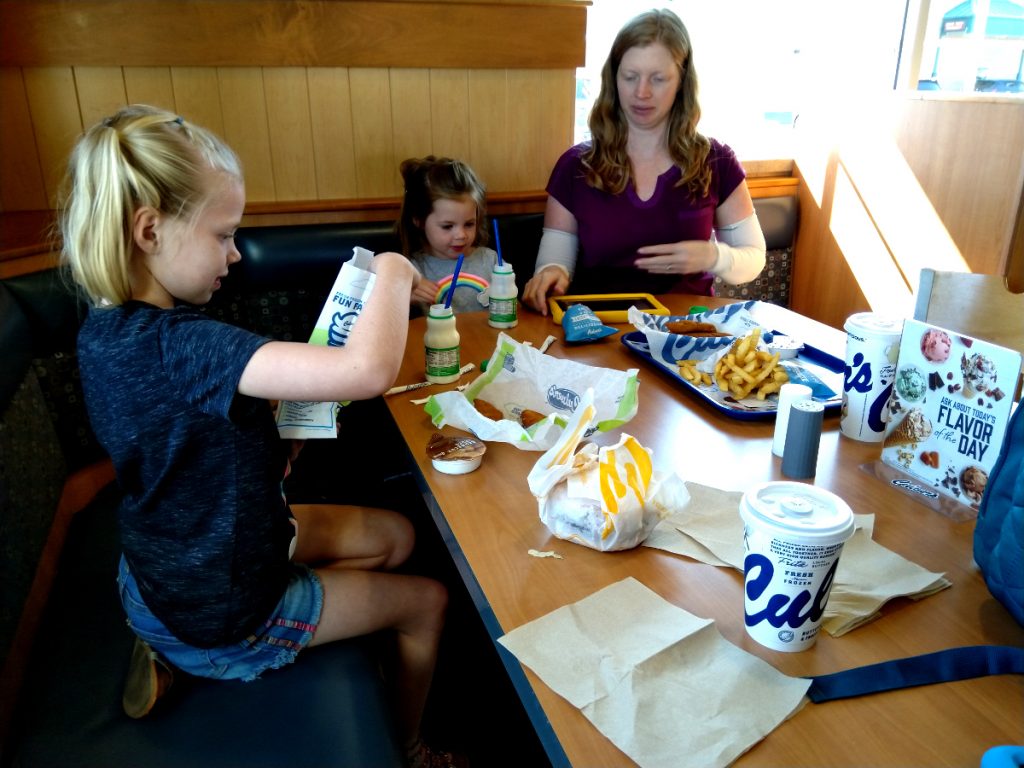 And we pushed on to Elko, NV and found a hotel with a pool for the girls to do some swimming.  The next day it was all the way home and the Great Road Trip of 2018 was finally over.